September 22, 2023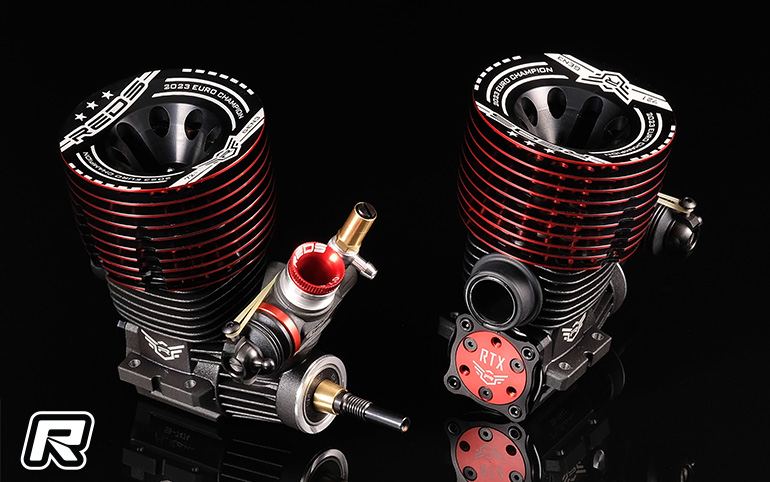 New from Italian engine builders Reds Racing is this new limited edition 721 Superveloce off-road engine to celebrate the company's success at the 2023 Euros in Redovan, Spain last month.  The new 'Euros Edition' 1:8 Offroad engine is a limited edition of only 300 pcs built to the same setup as used by Top Qualifier and Champion Juan Carlos Canas and Elliott Boots who took 2nd place at the 2023 European Championship.  The engine comes with their revolutionary RTX Rotating Backplate that aims to increase engine power and improve stability at idle speed thanks to a drastic reduction in friction between the connecting rod and backplate.  This time Reds Racing engineers have invented something unique in RC model market, destined to be considered one of the most innovative solutions of the last 30 years.  Contrary to what happens for traditional RC engines, where the connecting rod slides on the backplate producing sliding friction, in the RTX Backplate the connecting rod is in contact with a special steel plate that can rotate together with the conrod thanks to the fact that it is mounted on two special high speeds ball bearings.
Additional Features
– Ultra Tuned Crankshaft and sleeve by Mario Rossi: This special tuning to the crankshaft by Mario Rossi increases engine power noticeably and guarantees great fuel mileage at the same time. The crankshaft is re-balanced by hand to ensure reduced vibration at high speeds.
– High protection Double seal front bearing for increased durability and idle stability.
– REDS 9 balls rear ceramic bearing for increased durability and reliability.
– New cooling head design to celebrate Euros title.
– The new engine also comes with carb throttle return elastic band and red anodised carb sealing ring for a better look.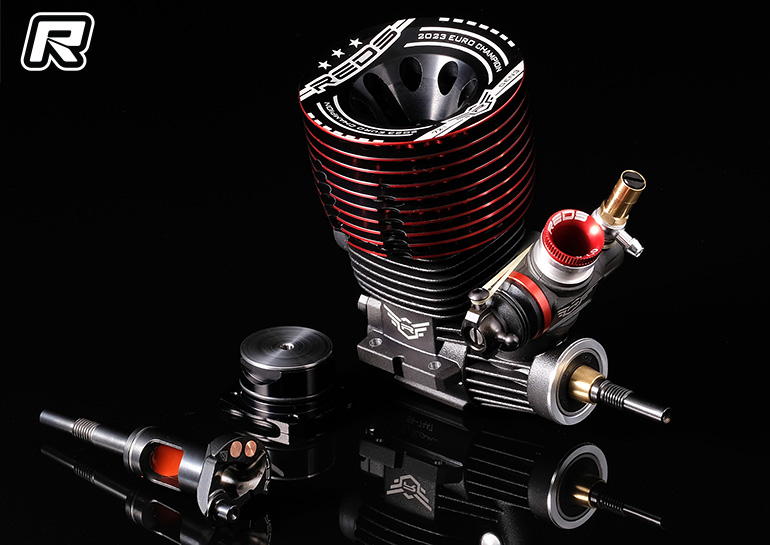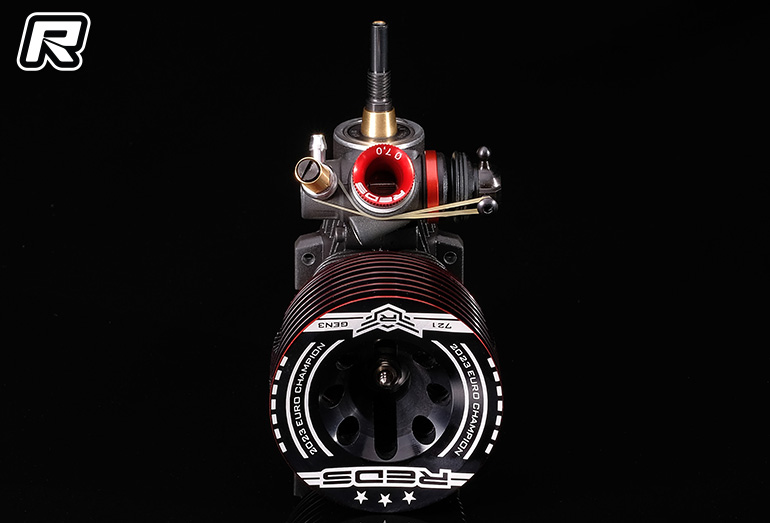 Source: Reds Racing [reds-racing.com]
---