September 12, 2023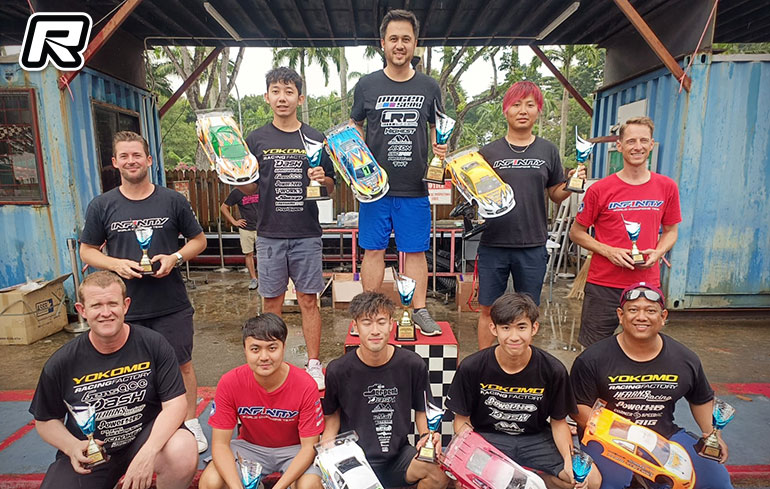 The inaugural eSIC (Electric Singapore International Challenge) race took place over the weekend in Singapore at the RCMC race track. Attracting a number of high profile professional racers around the globe, the race was made more special with Scotty Ernest on the mic. The sold out event was challenged by poor weather forecast. The organieers adjusted the rain disrupted schedule on Saturday, and cut qualifying short to 4 minutes for modified and 13.5t Open brushless touring cars, FWD class and 6 minutes for the 5th scale Superbike to keep as many qualifyings as possible without needing to remove qualifyings. In Modified Mugen Seiki's Ronald Volker would set the TQ pace in Q1, followed closely by Yokomo's Nicholas Lee in 2nd, Infinity's Viktor Wilck in 3rd, Jilles Groskamp in 4th, and Chavit in 5th. In Q2, Lee would take TQ using his second set of new tires along with Wilck, Groskamp, Volker and Naoto. In Q3, Volker would set a new fastest time with a TQ run using his second set of new tires. Naoto coming in 2nd, followed by Lee, Groskamp and Wilck. In Q4, Volker takes another round, to take the overall TQ ahead of Lee and Naoto.  Unfortunately, Mother Nature would disrupt the finals. The final results would be based on qualifying.
Infinity Modified Result
1. Ronald Volker
2. Nicholas Lee
3. Naoto Matsukura
4. Viktor Wilck
5. Jilles Groskamp
6. Simon Nicholson
7. Gem Chavit
8. Fong King
9. Ethan Cheng
10. John Puse
13.5T Open Brushless
Yokomo's Ethan Cheng secured overall TQ taking the first two rounds. While Daryl Thong with his Yokomo BD12 would line up 2nd on the grid. Sean Lee would line up 3rd on the grid with his Tamiya 420x. The Yokomo of John puse in 4th and Atthakul from Thailand in 5th.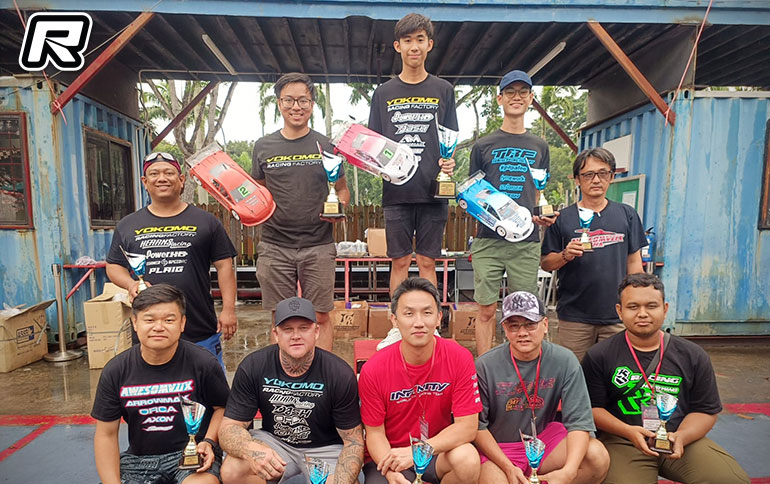 Result
1. Ethan Cheng
2. Daryl Thong
3. Sean Lee
4. John Puse
5. Atthakul Kojohnvisan
6. Kok Wai Wong
7. Steven Cornell
8. Tee Kriengsak
9. Danny Lim
10. Muhammad Haikal
17.5t FWD
Local top FWD front runner, Kamen Koh, took his awesomatix to TQ in the first 2 rounds, leaving him to sit out his third qualifying. The ARC of Julien Foo would line up closely in 2nd, with TITC 2023 winner, Tee Kriengsak in 3rd.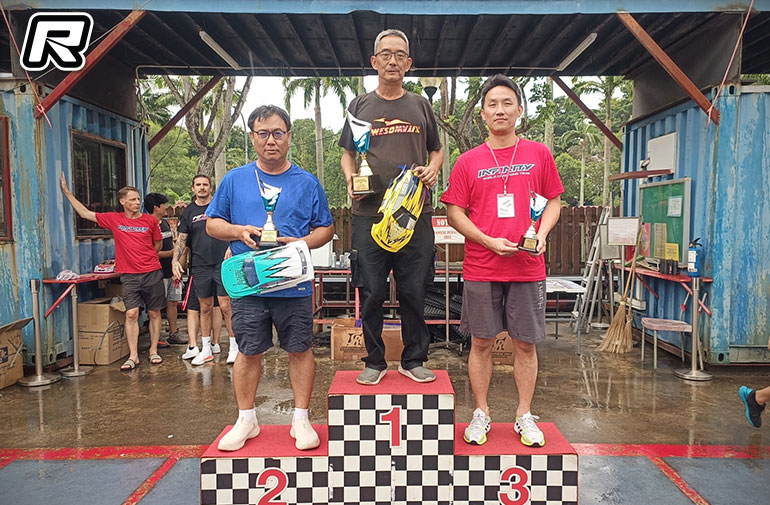 Result
1. Kamen Koh
2. Julien Foo
3. Tee Kriengsak
4. Ivan Tay
5. Jonathan Wee
6. Angus Leung
7. Andrew Ting
8. Hadron Robana
9. Eric Choo
10. Azhar
5th scale SuperBike
The superbike class was fiercely contested. Most of the racers came back from the SuperBike world championship held in Aigen just few weeks ago. With World championship podium finisher Andrew ting leading the way in qualifying, World finalist Wee would pushed Ting all the way in qualifyings until a mistake by Ting in the last lap of Q3, to take the overall top spot ahead of Ting and Prem Kumar.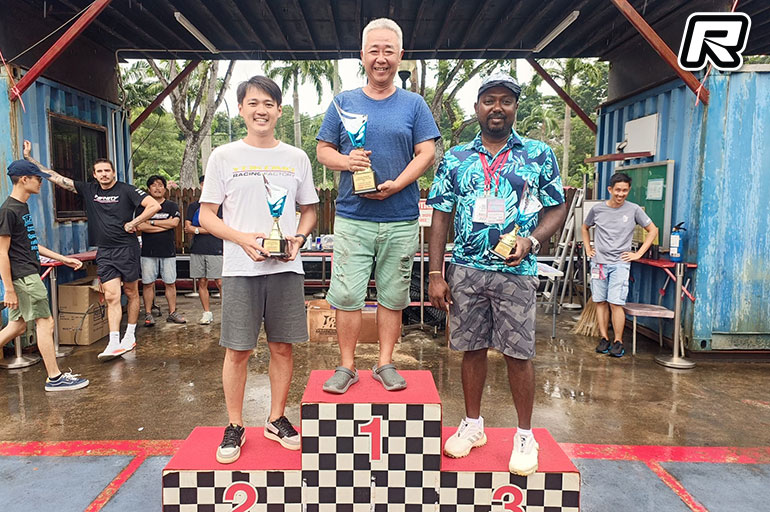 Result
1. Jonathan wee
2. Andrew Ting
3. Prem Kumar
4. William Soh
5. Henry ting
6. Taqrik Hussin
7. Aidi Amin
8. Francis Choo
9. Was Samat
10. Hisham Kassim
Report by eSIC
---