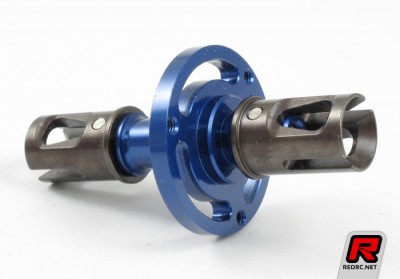 Roche RC have introduced a number of new optional parts for Yokomo, TOP and Tamiya electric touring cars. First up is the heavy duty spool set, which is available in blue for the Yokomo BD5 and DRB chassis, while the red version fits the TOP Photon. Also for the Yokomo are some spring steel spool cups and spring steel universal drive axles, the axles also being suitable for the Tamiya touring car chassis.
Tuesday, February 8, 2011
Venom Team Driver Darryn Johnson took the new Gambler Short Course Truck to the top step of the podium after a hard fought battle at last weekend's JConcepts clash in Australia. After an intense qualifying battle, Darryn started from 2nd on the grid. With tricky track conditions because of intermittent rain, Darryn used the mid mount motor configuration on the Gambler to good effect and took out the first two finals, winning the event overall.
Source: Venom [venom-group.com]
Tuesday, February 8, 2011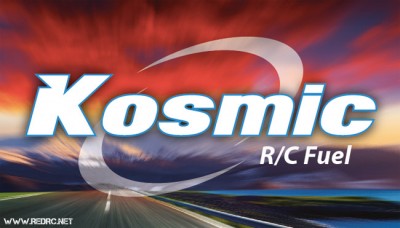 Front running US racer DJ Apolaro has announced the creation of a new line of fuel to be named 'Kosmic RC Fuel'. Made using state of the art machinery to ensure that every batch equal in quality and performance, Kosmic RC Fuel has been developed for all levels of RC. From the street basher to the extreme racer, Kosmic has many different lines of Fuel. Having its race debut at the recent Florida State Series race in Ft. Myers they took victory in both classes with Rino Lino taking the win in 1/10th scale and DJ himself winning 1/8th. Keep an eye out for the launch of their new web site over the next few weeks but for now you can send any inquires to djapolaro@hotmail.com.
Source: Kosmic RC Fuel [kosmicrcfuel.com]
Monday, February 7, 2011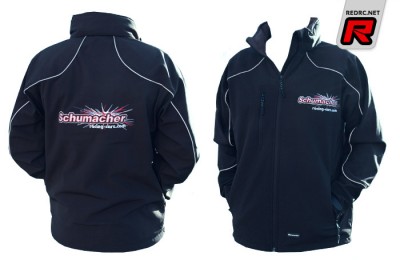 Schumacher have announced the release of their new Team Winter jacket. The new black soft shell type jacket sports the Schumacher logo on both the front and rear and is ideal for a variety of racing conditions. Water resistant, the jacket is windproof, breathable, comfortable and features a concealed waterproof hood. Available in a variety of sizes from S to XXXL.
Source: Schumacher [racing-cars.com]
Monday, February 7, 2011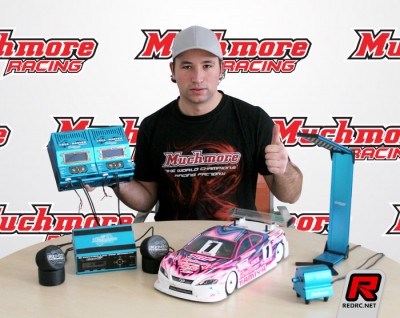 Much More Racing have been in contact to tell us that they have a signed an extension to Marc Rheinard's contract, which will see the 3-time World Champion use their products for the coming years. This season, the factory Tamiya driver will use their full range of electronic devices, such as their Cell Master charger, Power Master power supply, CTXW tire warmers and full range of pit bench accessories when competing with his EP TC and EP 2wd and 4wd buggies.
Source: Much More [muchmoreracing.net]
Monday, February 7, 2011
Having covered the toy fair in depth for Red RC we decided to bring together all the short course related releases for an easy overview, beginning with Durango. On display at their German distributors stand, the Durango DESC410R was making its public debut. Having written in depth about the car here, its basically a longer and wider version of the successful DEX410, with the chassis is made from a sandwich of materials that creates a strong and very stiff backbone for the car, something that could not have been achieved with the aluminium side skirts used on the 1/10th buggy.
Continue reading the round-up here
Monday, February 7, 2011
ST Racing Concepts have turned their attentions to the Losi XXX-SCT truck and as with the other cars they make parts for they tried to not just add durability with their aluminium parts but also tried to build in performance advantages and innovation to each part as well. Especially with the XXX-SCT, they understand that this is not going to be a basher for most, but more of a race vehicle, so their new line of products were built with that in mind.
View all the new products here
Monday, February 7, 2011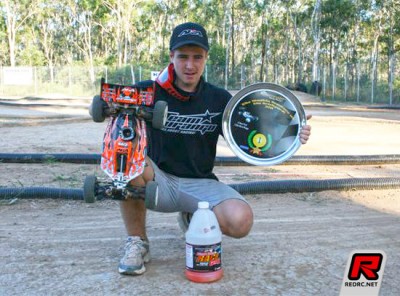 Kyle McBride as taken his third straight win at the Meakin Masters, held at the Brickyard, Logan Off Road's track in South East Queensland, Australia.  The event took place last weekend and after 6 rounds of qualifying, Kyle took the TQ with his DNX408, setting an extremely fast pace. At the start of the A-main Kyle battled hard with the 2nd place qualifier for the first 5 minutes and then made a break to take a comfortable lead, after the first fuel stop Kyle was in a very strong position and continued to push hard – eventually lapping the whole field by the 25 minute mark. By the time the 30-minute final was over Kyle had built up a fantastic lead to give his DNX408 another great win. This is Kyles third straight win in the annual Meakin Masters race with victories in 2009, 2010 & now in 2011 piloting the Team Durango DNX408.
Source: Durango [team-durango.com]
Monday, February 7, 2011