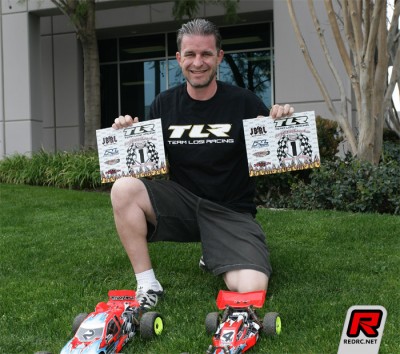 This past weekend Southern California racers gathered at Hot Rod Hobbies for the first round of the 2011 JBRL Electric Series and Losi sent us this report. As always, round 1 has a large turnout and this year was no different with 280 entries spread throughout the various classes. With TLR being the headline sponsor for this year's series, many local team drivers were in attendance. In qualifying Losi Project Manager Keith Whisler set the TQ's in both Sportsman Stock Buggy and Sportsman Stock Truck. In Modified Buggy, TLR Team Driver and Project Manager Frank Root took the TQ over a field of world class drivers. Root was running the new TLR 22 in mid motor configuration in preparation for the upcoming Cactus Classic. In the Sportsman mains Whisler took advantage of both his TQ positions and completed the sweep of both classes. To take the wins, Whisler used Xcelorin ESC's and batteries, the Spektrum DX3R, and Losi tires in his TLR vehicles. In Pro 2, Losi finished with 3 XXX-SCT's in the top five. In a very close race with several position changes, TLR Team Driver Casper finished with 3rd place, TLR Team Manager Kevin Gahan in 4th and Losi Project Manager Ryan Dunford rounding out the top five. In Pro 4, TLR Team Driver Mike Truhe finished 2nd driving the new Losi TEN-SCTE. Fellow Team Driver Aaron Lane fought hard through the entire race to finish 4th with his TEN-SCTE. Round 2 of the TLR sponsored JBRL will be at OC/RC on April 2nd, 2011.
Source: TLR [tlracing.com]
Thursday, March 17, 2011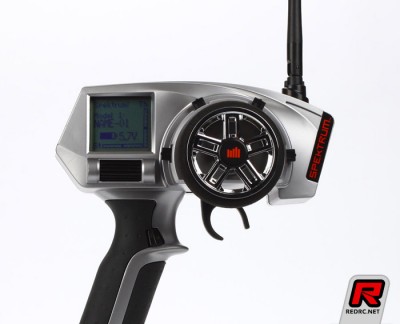 The Spektrum DX3C is an evolution of the 2.0/3.0 series making it the ultimate entry-level computer radio. With features of most mid-level 3 channel surface radios, it features a totally new design case and an upgraded easy to read dot matrix LCD display. Offering mixing, capable of 4 way steering or dual brake servos and a 20 model memory. The DX3C also includes an SD card slot which will facilitate software updates similar to the DX3R Pro. For the enthusiast starting out looking for his first radio or sport drivers who look to put economy and a basic set of programming features they need, in front of paying more for advanced features they don't, the DX3C is the ideal radio. The DX3C comes with a choice of small, medium and large interchangeable grips, 4 AA batteries, switch harness and SR300 DSM receiver.
View the full features list here
Thursday, March 17, 2011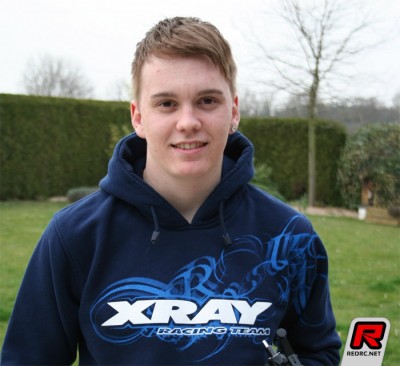 Xray Germany have announced the signing of young German star Tobias Hepp to race for their on road team in 2011. The former Serpent driver will race the brand new Xray RX8 with Orcan GT7MH-Power, Orcan fuel 25+ and ATS-Tires. Tobias will race the Nitro-West Masters and the West German Championships, Luxembourg EFRA GP and the European Championship in Hildesheim, Germany (200mm) and Luxembourg (1/8th). He had this to say:
After 3 successful years with Serpent I'm happy for the new partnership with the Xray-Gemany/Orcan Team in 2011/2012. I'm looking forward to successful future.
Source: SMI [smi-motorsport.de]
Thursday, March 17, 2011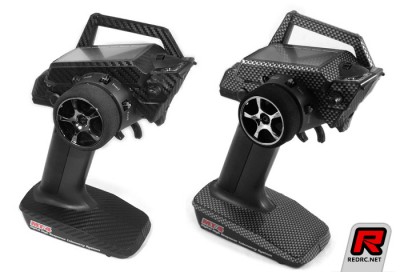 T-Work's Racing have released this new skin decal for the new Airtronics/Sanwa MT-4 transmitter. Available in 3D graphite or shiny graphite versions, it is easy to apply, will stay in good condition for a long time and when you want to remove it, it wont leave any nasty residue. Supplied pre cut on an A4 sheet.
Source: T-Work's [rc-tworks.com]
Thursday, March 17, 2011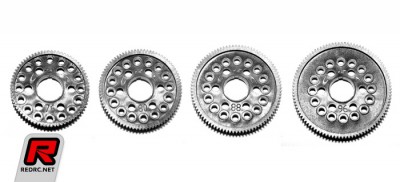 CRC have released a number of new products starting with these new molder spur gears. The new spur gears use a 16 ball design to increase contact surface so your diff nut requires less tension to keep the diff from slipping. Less tension on the diff parts means more racing and less rebuilding. These new gears also use 3/32″ balls rather than 1/8″ to keep the rotating weight down and not sacrifice punch by adding the extra balls. Available in 76, 80, 88 and 96T. Also new is the rear top plate which closes in the rear pod, making for a stiffer, stronger pod. This does add some weight as you will have to replace the micro left bulkhead with another motor plate, but is especially helpful in modified where the extreme horsepower can cause some flex. This also makes the rear bottom plate more resistant to breakage during crashes. Finally there are new carbon fiber camber gauges that allow you to quickly and accurately set your camber. Works on 12th and 10th scale cars with measurements from 0.5 to 3.0 in 0.5 increments.
Thursday, March 17, 2011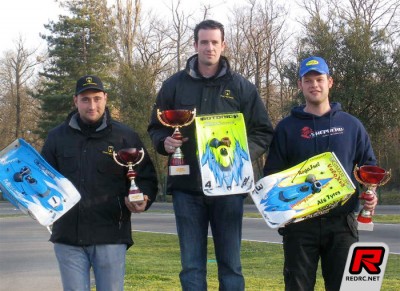 The first round of the French 1/8th scale on road championship took place in Toulouse last weekend. During qualifying the track was wet and making the best of those conditions was Motonica/Vox driver Sebastien Zatla who took TQ in front of Shepherd/GiMar driver Richard Volta and Motonica/Max driver Stéphane Bouche. In the final Richard Volta took the lead in the first laps, but after a few minutes it was young talented driver Arnaud Mathieu who took the lead only to run out of fuel. One minute before the end of the the race, it was Volta in the lead by 2 seconds from Stephane Bouche with his Motonica team mate Jerome Papaconstantinos in third. All drivers were pushing hard after 44 minutes of racing when Volta made a mistake at the end of the straight allowing Stephane Bouche to the front and take the win on his debut race with the new Motonica P81 RS. Richard Volta recovered to take 2nd and Jerome Papaconstantinos took 3rd.
Source: Andelle Competition [sasandelle.free.fr]
Thursday, March 17, 2011
Xray have announced the re-signing of 2002 ISTC World Champion Surikarn Chaidajsuriya. The Thai driver is a great all round driver taking wins in both on road and offroad and will run the Slovakian company's T3'11, NT1 and 808 cars this season. Surikarn had this to say:
I'm very happy that I have extended my contract with Xray. I will continue to race and test with Team Xray in the 2011 season, as well as continue using great Hudy products. I would like to thank Xray Slovakia and Asia Model Company (Xray and Hudy Thailand Distributor) for their great support. We had some very good results in 2010, and I will try to get even better results in the 2011 season.
Source: Xray [teamxray.com]
Thursday, March 17, 2011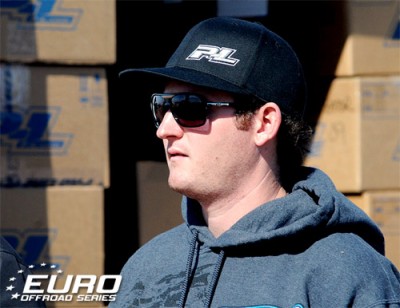 Two time World Champion Ryan Cavalieri is to contest the 'Euro Offroad Series' pilot race with Team Associated confirming that one of the biggest names in off road racing will travel to Sweden for the April 1-3 event. The 24-year-old reigning 4WD US National Champion will team up with former European Champion Peter Pinisch and Petit RC Race winner Paul Bradby as part of the Team Associated challenge in Tomelilla where they will go head to head with official team entries from Losi, Tamiya and Team Durango.  Last week Team Losi Racing confirmed 2011 Reedy International Race of Champions winner Dustin Evans will make the trip from Colorado to contest the indoor clay event. Commenting on the latest big name driver announcement, EOS Race Director Scotty Ernst said:
We are so excited that Team Associated are sending Cavalieri to our pilot event and together with Losi confirming Dustin Evans' entry it is a massive endorsement for the EOS and what we are trying to create for 1:10 Off Road in Europe.  The quality of the entry is going to make for great racing and with most of the top guys also doing Short Course Truck I think we can really showcase this class which back in the US has done great things for our hobby.
Wednesday, March 16, 2011