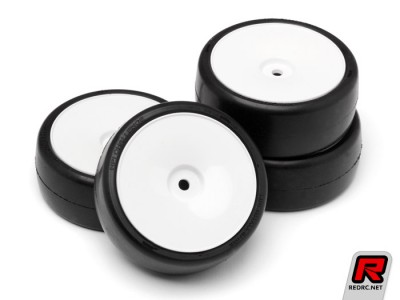 HPI is releasing an all-new tire design to solve the problem of hard-to-find spec racing tires for on-road racers. Developed with the help of the HB racing team, HPI has developed a durable tire with excellent traction and high speed stability – key factors on designing a successful racing tire. Testing took place from the UK to Thailand, and the results have been very impressive. The HPI Challenge 30 tire/wheel set features a low profile, fabric belt reinforcing and a unique blend of rubber to deliver good traction and excellent durability. The wheel is an HPI design molded in a stiff plastic for improved high-speed stability. The inserts used in the wheel are precisely molded to ensure consistency for predictable performance from set to set.
Tuesday, December 21, 2010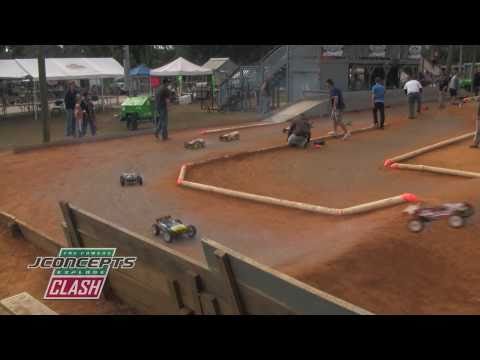 The 4th Annual JConcepts Clash was an event to remember. With over 240 entries, the event simply known as the Clash is where "The Powers Explode," combining the best of the electric and nitro classes on the same day. Every year the Clash takes on a new identity with changing and flowing track layouts that put racers on point. Drivers who ace their vehicle set-up, tire choices and driving style adjustments rise to the top early and often at the Clash. Once again some of the nation's finest drivers converged at the Hurricane R/C Park in Lutz, FL for a winner take all Cash at the Clash 2010 no holds barred event.
Continue reading the full report here
Tuesday, December 21, 2010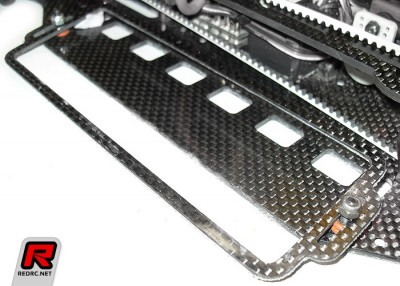 TF Racing have been in touch to promote their fully universal carbon fibre battery tray. Made in 3mm carbon fibre they help hold batteries in place during an impact where tape would  sometimes break. Light and universal it fits most touring car chassis' and has adjustable positioning for fine tuning your chassis balance. Mounted on 2 rubber o-rings to avoid tweak, it can accept LiPo batteries up to 138mm x 47mm.
Source: TF Racing [tfracing.co.uk]
Tuesday, December 21, 2010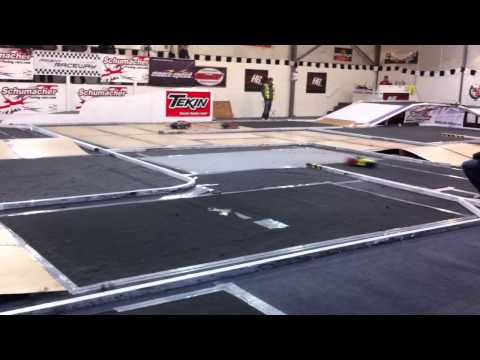 In its first appearance at the Team Durango Off-Road Winter Series, the DESC410R took the Top Qualifier spot and the win in the A main. Adam Skelding, Off Road Team Manager for Team Durango UK, said "As the DESC410R got hooked up to the track it was like driving a giant 410R. The SC had so much more drive and corner speed than the other 4wd SC's I almost took 2 seconds a lap out of them!"
Source: Durango [team-durango.com]
Monday, December 20, 2010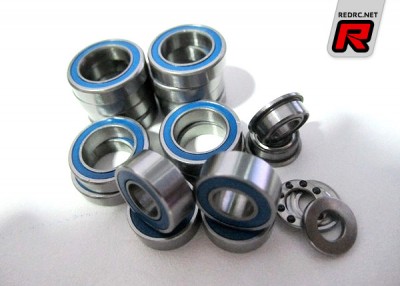 Huge R/C Products, the new brand from 2002 ISTC World Champion Surikarn Chaidajsuriya has released the next products in their range. You can now get high quality ceramic bearing sets for both the Xray NT1 (19 pieces) and T3 (14 pieces). These bearings are lighter and harder than the standard steel versions and have minimal friction for a smoother and freer drive train.
Monday, December 20, 2010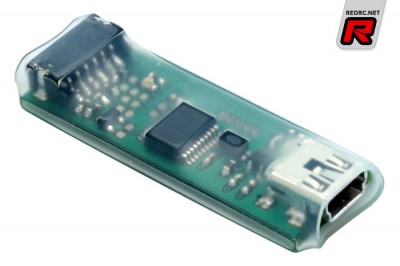 Easily update the firmware of the brand new SXX and iX8 brushless speed controls using this new USB Bridge from LRP. The bridge allows a quick and easy update of the speed control software by using the required free software that can be downloaded from the LRP homepage. Suitable for Windows PCs only.
Source: LRP [lrp.cc]
Monday, December 20, 2010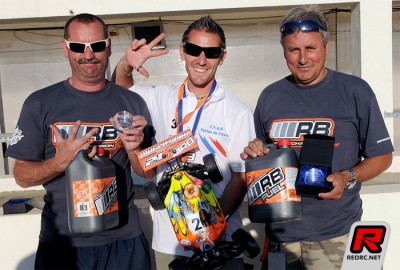 French engine company RB have announced that 3 time European Champion Renaud Savoya have re-signed with them for another 2 years bringing him up to the end of 2012. Renaud had this to say about the deal:
After 2 successful seasons under the RB colors, it was clear in my mind that I would renew my contract with the french engine manufacturer. I'm glad to follow up our evolution and keep up with our great results for the 2 upcoming years. During the first months, I was really impressed by the motivation and devotion of the team. We achieve awesome results together, either on the track or personally. Today, I think that RB represents what we can do best in technical support and product evolution, looking at all the titles RB got recently. Evolution and professionalism, motivation and dynamism, boosted by a pleasant and closely knit team, I can only be confident for our future together…
Source: RB [rbproducts.com]
Monday, December 20, 2010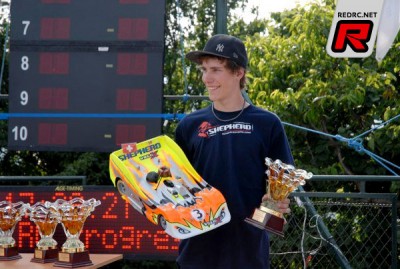 Shepherd have announced that Swiss racer Simon Kurzbuch will stay with the team for 2011. After a successful year finishing 11th at the ultra competitive European Championship A in Locorotondo and becoming Swiss Junior Champion he is looking forward to an exciting 2011 season. Besides the Swiss National Championship he plans to attend the World Championship in Miami as well as the European Championship 'A' in Luxembourg and some other international races. Simon had the following to say:
This year I had some great results racing for Team Shepherd and I hope the 2011 will be equally successful. The team-work is fantastic and everybody helps each other. Also the factory support is excellent at national races as well as at international races. I would like to thank everybody in the team for the last season!
Source: Shepherd [team-shepherd.com]
Monday, December 20, 2010