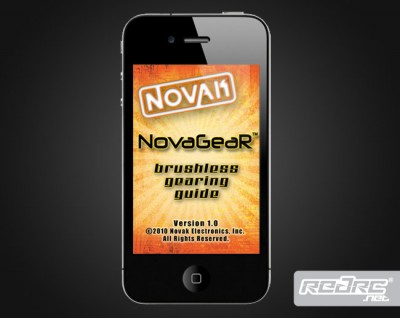 Novak are releasing the NovaGear app for iPhone, iPad and iPod Touch. The new NovaGear application provides R/C drivers with internal drive ratio and gearing recommendations for their vehicles, so brushless motor and ESC users can now easily determine where to start with their gearing settings by inputting their vehicle's specifications into NovaGear. The application supports over 13 brands and 100 cars, including a customizable profile option for cars not yet supported by the software. Drivers no longer have to waste time and energy calculating this app can do in seconds. Easy-to-use and convenient, this application is a must-have for all R/C enthusiasts. Available soon from the Apple app store.
Source: Novak [teamnovak.com]
Friday, September 24, 2010
New from Associated are these SC10 tires premounted on their new scale detailed chrome wheels. These heavy-duty threaded tires and shiny wheels are already glued and ready to take on the toughest challenges. A direct replacement, just use your existing hardware and turn your version of the SC10 into a custom ride. The new KMC chrome wheels are also available separately.
Friday, September 24, 2010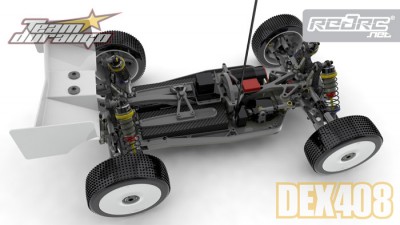 Team Durango have introduced the DEX408, the electric version of the company's soon to be released DNX408 gas powered 1/8th scale buggy. Rather than releasing a conversion kit for a nitro car, they have studied the 1/8 electric class carefully and concluded that to make the best possible 1/8 electric buggy, they would design a new car. Many of the components on the DEX408 are shared with its German National Championship winning brother the DNX408, which means that 1/8 scale fans can share wishbones, shocks and differential spare parts between their nitro and electric racing buggies.
View more details and images here
Friday, September 24, 2010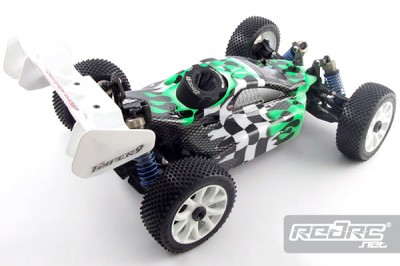 Hobao have released this race ready RTR Hyper 9 package. Based around the race proven Hyper 9 platform, the this version retains all the required race features to help you be competitive straight from the off. Coming factory assembled with HoBao's new 2.4ghz radio system for crystal free running and the Hyper 21 3-Port RACE engine for excellent power and speed. The suspension is the 'B' type suspension as used on the top spec Pro UK competition kit, the version used by their top team drivers. Race options such as in-line tuned pipe, anti-roll bars and huge 20mm big bore oil filled adjustable shock absorbers all come standard on this race ready RTR.
Friday, September 24, 2010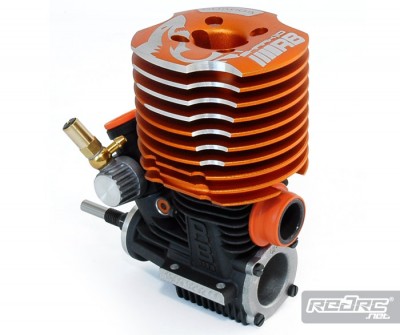 To celebrate Renaud Savoya's 2010 European Title, RB have released the Shark 10 Guarda. Featuring a brand new sleeve with lower exhaust port, this engine provides a better runtime without any compromise on the power delivered. Limited to 300 and signed by Renaud, the combo set includes the engine, RB 2045 pipe, RB Compact manifold 198mm, RB Engine Protect, RB Gas cooler and RB Chrome stickers.
Source: RB [rbproducts.com]
Friday, September 24, 2010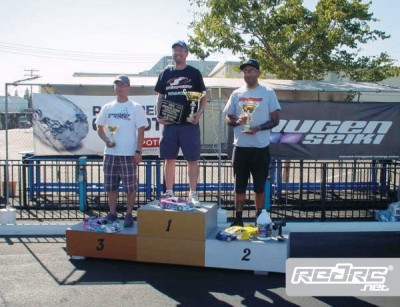 The 4th Annual Mugen Seiki Sedan Nitro Challenge Cup held at SpeedWorld Raceway in Roseville California saw Serpent driver Scott Kimbrow take TQ from Mugen racer Mike Swauger. Swauger and Kimbrow battled all weekend for the TQ honors with Swauger on top until the 4th round and the pair were the only drivers on 20 lap. In the last round of qualifying Swauger was on for another big TQ until his steering servo got problems. Kimbrow capitalized and took the top spot and at this stage, the A main was shaping up to be a battle between Kimbrow and Swauger. The pole man took off at the start and proceeded to pull away from Swauger by 2 seconds, but 3 minutes in Swauger lost another steering servo and Kimbrow went on to dominate the race with Steve Perez taking home 2nd and Marco Acosta taking 3rd.
Source: SpeedWorld [speedworldraceway.com]
Friday, September 24, 2010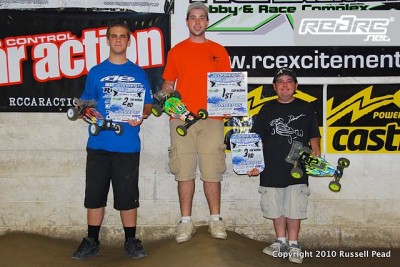 The JConcepts Northeast Champs attracted 160 eager racers to one of the best Indoor tracks in the Northeast, RC Excitement and with teams from Kyosho, X-Factory, Associated, Losi and TQ, there was no shortage of talent in the building. With the 2wd A-Main field hosting of road legend Brian Kinwald and Associated Hotshoe Steve Hartson, the stage was set. An epic battle began with Losi factory racer James Schlick leading the pack with Steve, Brian and Johnny LoGiudice in tow. James led for more than half of the race when a late bobble allowed Steve, Brian and Johnny through. On the last lap Steve and Brian got together allowing TQ Racing driver Johnny to slip by for the win. The race was so close that the three drivers had to wait until the finishing order was announced.
Source: TQ Racing [tqracing.net]
Thursday, September 23, 2010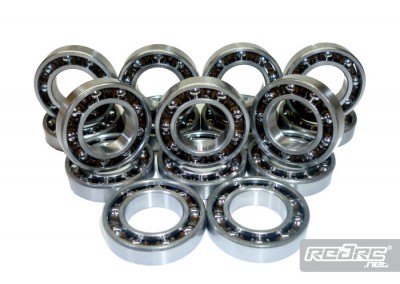 Blue Lightning RC Products have released details on the new rear engine bearings. The same ABEC5 standard as their whole range for maximum performance and durability, this bearing is 14×25.4x6mm and fits a wide range of engines such as O.S., Alpha and many more. They feature chrome steel G10 grade balls with a chrome steel race mounted within a nylon cage.
Source: Blue Lightning [bluelightningrcproducts.com]
Thursday, September 23, 2010