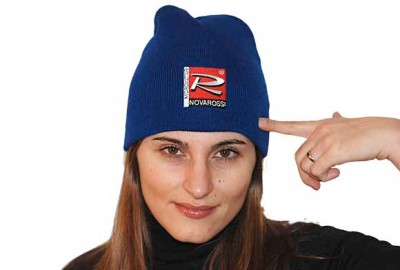 Keep your head warm at those cold outdoor races with this new winter hat from Novarossi. Available in blue and sporting the familiar Novarossi emblem embroidered on the front, this hat looks good and will help keep your brain warm allowing you to concentrate on the racing at hand.
Source: Racing Experience [racing-experience.eu]
Tuesday, December 15, 2009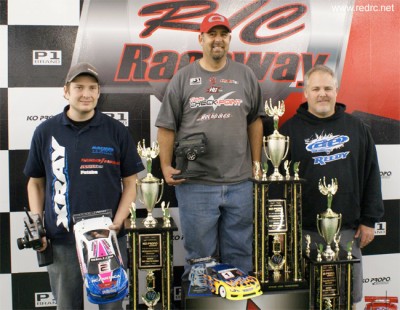 The 2009 KO Grand Prix took place last weekend at West Coast RC Raceway in California. Barry Baker was in attendance with his Hot Bodies Cyclone and was untouchable all weekend, setting the TQ in both the modified and 13.5 class. The former National Champion would go on to win both classes as well, beating out Xray driver Paul Lemieux and Associated racer Rick Hohwart who finished 2nd and 3rd in Mod and Rick Hohwart and another Associated driver Keven Herbert in the 13.5 class.
Click here to see the 13.5 podium
Tuesday, December 15, 2009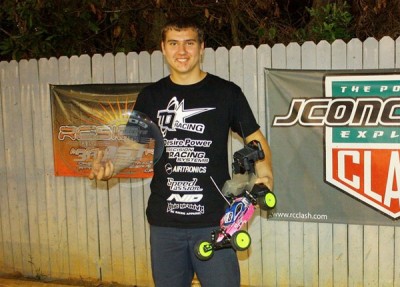 TQ Racing were in touch to tell us about their driver JP Richards winning the Super Stock title at the 2009 JConcepts Clash. JP joined the TQ team only three short weeks ago and has had nothing but success since making the move. The class this year was filled with some of the fastest super stock racers in the country, with X-Factory driver Leon Mcintosh in second place with third going to Luke Richards. JP also went on to finish 3rd in 2wd Mod behind Jared Tebo and winner Ryan Maifield.
Source: TQ Racing [tqracing.net]
Tuesday, December 15, 2009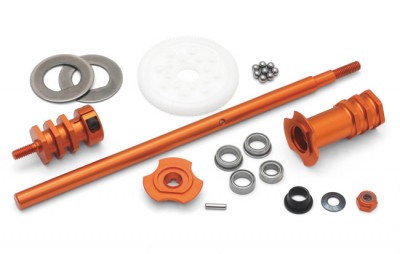 HPI Racing have released more new parts for their Formula Ten chassis. Formula Ten car owners using foam tires can now modify their cars with this ball differential set that allows quick and easy tuning of the differential to track conditions for optimal handling. The smooth and efficient diff action gives extra traction for lower lap times. Also used to maximize the handling of your foam tire equipped car is this new aluminium steering knuckle set. The steering knuckles are precision machined from billet aluminium for durability and feature additional steering link locations to help dial in the steering response to track conditions. Other parts include this friction damper plate thats made from high tech woven graphite for extreme strength and custom looks, and precision machined to HPI specifications for a direct bolt-on high performance upgrade to the stock plastic part. Finally for the Formula Ten are new wheels, for high grip foam tires with these precision molded FT02 wheels that are made from black high impact nylon for a perfect fit and have a flat mounting surface designed specifically for high performance foam tires. The FT01 precision front wheels are molded from high impact nylon and their high precision design assures that the tires roll true and round for maximum grip and minimal vibration. These silver wheels feature a split 6 spoke design for realistic looks.
Click here to see the other parts
Tuesday, December 15, 2009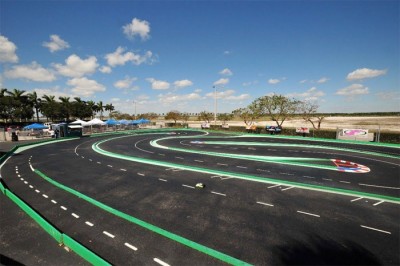 ROAR have made the announcement that Homestead RC Raceway, located in Homestead, Florida, will host the 2011 IFMAR 1/8 I.C. On‐Road World Championships. The track will undergo major renovations to ensure that all of the facility will meet the racers demands, with a focus on extending the race track to provide a longer racing line as well as a new driver's stand that is higher, longer and able to accommodate up to 15 drivers.
Click here for the official statement
Monday, December 14, 2009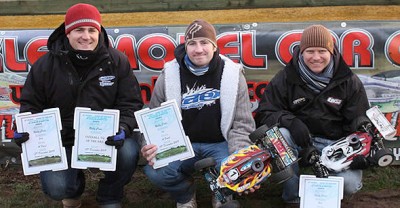 The 3rd round of the CML Winter Series at Frankley Model Car Club was run last weekend and the track started out damp and slippery. In those conditions National Champion Neil Cragg was untouchable, gliding his RC8B around the challenging Frankley track with a deft touch that left the opposition trailing in rounds 1 and 2.
Continue reading the report here
Monday, December 14, 2009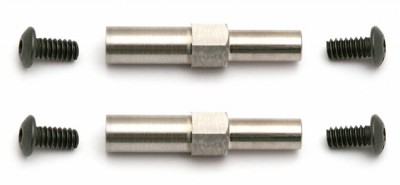 Designed for the Associated SC10 and B4, these Factory Team titanium front axles are an easy way to lighten your car and reduce unsprung weight for improved handling and response. Lighter than steel and stronger than aluminum, these axles are supplied with all necessary hardware.
Source: Associated [rc10.com]
Monday, December 14, 2009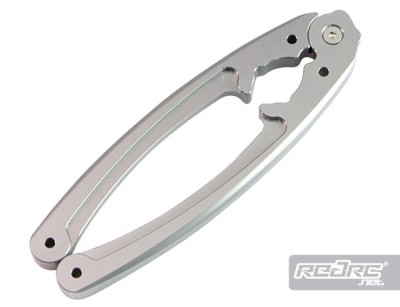 Much More have released this handy shock maintenance tool. Precision CNC machined from aluminium, it features a streamlined design for easy handling and allows for safe and easy maintenance of the shock. The one tool is suitable for clamping 1/10 and 1/8 big bore shocks and comes hard anodized with a gun metal colour.
Click here for images of the tool in action
Monday, December 14, 2009