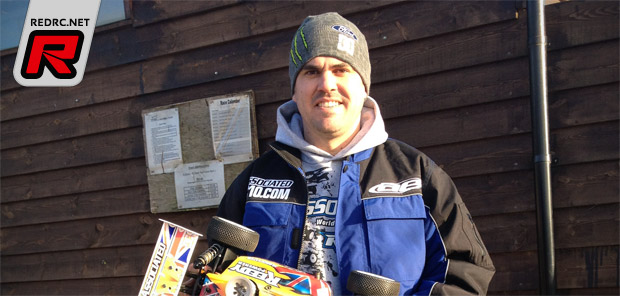 CML have announced that 8 Times BRCA National Champion David Crompton has joined Team Associated bringing with him 35 years of racing experience. Not only is David fired up for the 2012 season and excited about racing competitively again but his pit man and proud father 'Stan The Man' is back out of retirement and will be riding shot gun all the way. David has also made the switch to Reedy Engines, bringing with him a vast amount of knowledge in the engine department. David is a fountain of knowledge when it comes to engines and for him to make the leap shows just how much confidence he has in the products. David has already been racking up the wins and podium finishes. He's off to a flying start.
Source: CML [cmldistribution.co.uk]
Tuesday, December 6, 2011

ROAR have announced that after considerable deliberation, LCRC (Lost Creek RC) Raceway in Oakland Mills, PA has been selected as host for the ROAR 2012 Fuel Off-Road Nationals. Scheduled for June 21-24, the facility in rural Pennsylvania is expected to bring some East Coast flavor to the most popular ROAR National event on the calendar. Located in central Pennsylvania on the grounds of Lost Creek Cycles, the LCRC facility has emerged as one of the best tracks in the area, serving as host to a number of larger fuel off-road events, including the ROAR Region 2 Championship. As the most northeast location ever to host a modern fuel off-road nats, 2012 promises to be a big challenge to the world's best drivers that are mostly located on the West Coast.
Source: ROAR [roarracing.com]
Tuesday, December 6, 2011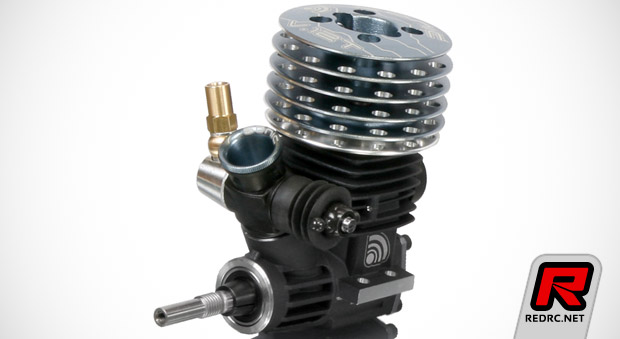 Sonic Nitro Engines have released details on their V.12T 2.1cc touring car engine. All components have been made from the finest materials to ensure high durability and reliability. Equipped with a 3 ports sleeve with 'teardrop' work and a CNC machined flat piston, the engine provides great power over the entire RPM range while having a very efficient fuel consumption. The 12mm turbo crankshaft is filled with a silicone insert to reduce the inertia and improve the fuel flow while the special back plate, the optimized crankcase and the the 'knife edged' aerodynamic connecting rod help even more to reduce turbulence inside the engine. A special turbo combustion chamber with a cooling fin and the super lightweight cooling head ensure best heat dispersion to keep the engine temperature at a moderate level. High quality Swiss ball bearings, a modern composite valve carburetor and a 5,4mm aluminium venturi complete this new high competition engine. All Sonic engines will be available from next week on.
View more images and details here
Tuesday, December 6, 2011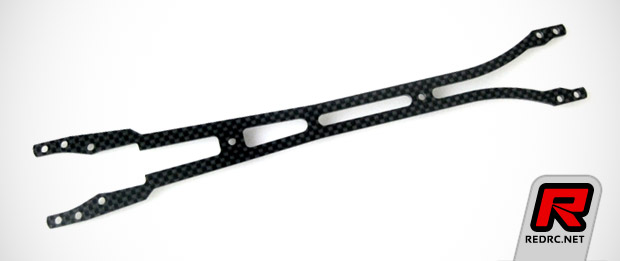 New from Serpent for the S411 is this 2mm carbon fibre top-deck, which features a new design to allow for more flex on the tracks where this is needed. This new top deck is in addition to the already available 2.5mm and 2.0mm standard configuration top decks as well as the 2.5mm, 2.25mm and 2.0mm chassis plates, allowing you to extensively experiment with chassis torsion.
Source: Serpent [serpent.com]
Tuesday, December 6, 2011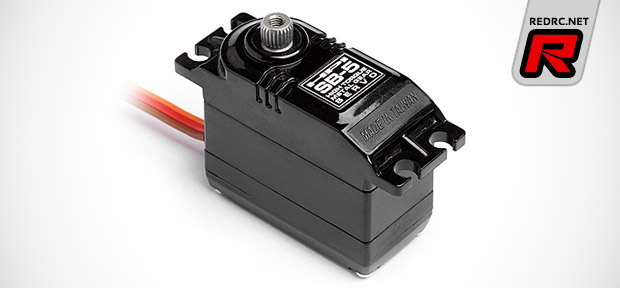 New fro HPI is this SB-5 metal gear servo. This quick and powerful servo (0.11 sec speed, 11.8Kg cm torque) is an ideal upgrade or replacement servo for hardcore RC enthusiasts looking for a stronger and faster servo to replace the stock steering or throttle servo on their vehicle. With metal gears, it's one of their best value servos, perfect for just about any application.
Source: HPI [hpieurope.com]
Tuesday, December 6, 2011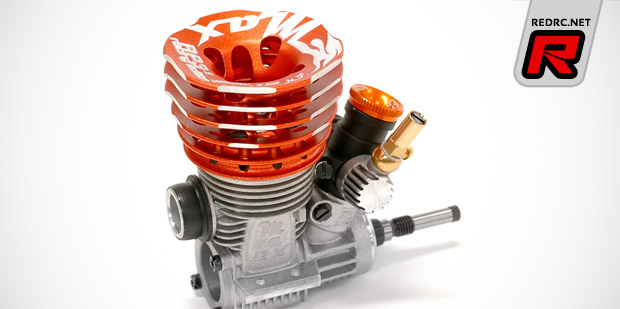 Max Power have released their new .12 competition engine called the RP3.5 Racing Edition. This new engine has a different stroke, a 3 port sleeve, machined piston, hand tuned lightened crankshaft, sealed combustion chamber and new for 2012 cooling head. Available from December onwards.
View the engine internals here
Tuesday, December 6, 2011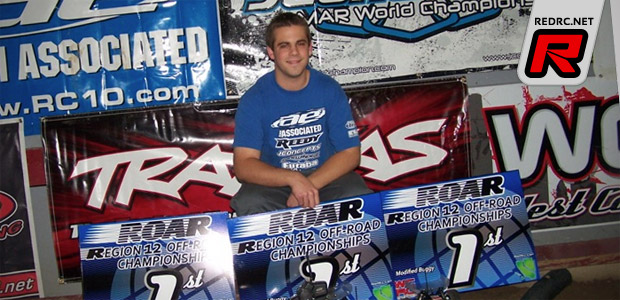 ROAR Region 12 has always been a hot bed for some of the best racers in the world. For 2011, the prestigious Region 12 event was held at the world famous West Coast R/C Raceway in La Mirada, CA. JConcepts / Team Associated driver Steven Hartson quickly rose to the top of the field in the 2wd, 4wd and SCT modified classes taking the early and late TQ runs. Josh Numan also continued a strong pace during qualifying taking several 2nd round finishes and took 2 TQs during qualifying, placing himself 2nd on the grid.
Continue reading the report here
Tuesday, December 6, 2011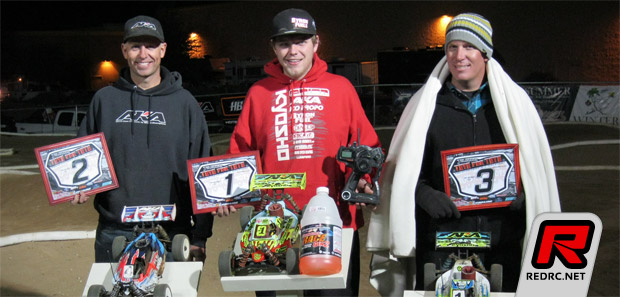 The 7th annual Toys for Tots was hosted once again at its original home track, Palm Desert RC Raceway in California. This has been a popular race for a good cause for many years and this year did not disappoint, with 133 entries and over $1200 being raised by the raffle alone. In the Pro class, the day was shaping up into a show down between 2006 World Champion Mark Pavidis, and the current World Champ, Cody King. Pavidis would capture the Truggy TQ, with King getting TQ in the buggy class.
Continue reading the report here
Tuesday, December 6, 2011