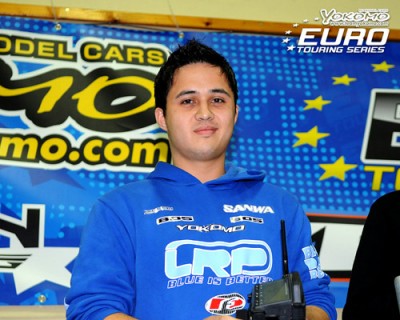 Ronald Volker has taken the overall victory at the 2010/11 'Yokomo Euro Touring Series' season opener in Kastellaun with another dominant performance in the second A-Main.  Starting from pole, the Team Yokomo driver once again lead from start to finish to secure his first ever ETS success.  Helped by a great battle for second, the German said it was an easier race than the earlier final as he was more confident with his BD5 this time round.
View our full ETS coverage here.
Sunday, October 17, 2010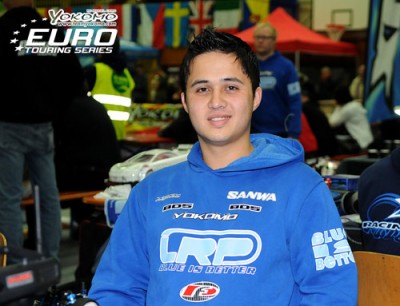 Ronald Volker has taken a convincing win in the opening leg of the Xenon Modified final here in Kastellaun this morning heading home old rival Marc Rheinard.  Starting from pole the Team Yokomo driver continued his domination of the event leading from start to finish but afterwards said the race was not as straight forward as it looked.
View our full ETS coverage here.
Sunday, October 17, 2010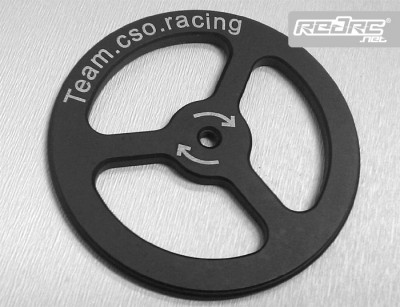 New from CSO Racing are these anodised aluminium set up wheels for 1/10 EP and 1/10 GP cars. Specially designed so you don't need to use your wheel nuts to fix the set up wheel, it features an o-ring around the outer circumference to protect your working surface.
Source: CSO [cso.com.hk]
Sunday, October 17, 2010
New from STRC for the Kyosho Ultima range of products, including the SC, SC-R, DB, RB5 & RT5, is this complete range of optional products. First up are these CNC Machined aluminium front braces, that will solve the front suspension brace problem on your Kyosho off-road vehicles. The stock brace is held in by the bumper and constantly moves around and can come loose if the front bumper bends or breaks. This front brace incorporates O-rings where the hinge-pins pass through, thus providing a snug fit on the hinge-pins and is less likely to come loose. Next up are aluminium bulkheads that carry the same adjustability of 25 or 30 deg. front kick-up as the stock plastic piece, but offers far superior durability.
View more product information here
Sunday, October 17, 2010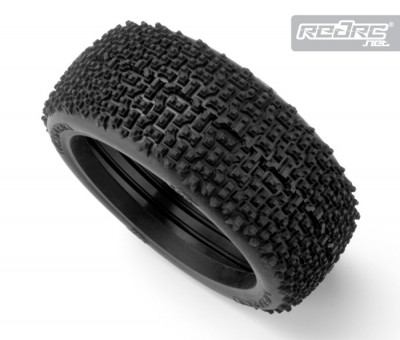 Hot Bodies have a number of new tire releases for 1/8th scale, starting with the Megagrid. Suitable for a wide variety of off-road and on-road surfaces including loose topsoil right on down to hard-pack, this is our most versatile tire and should be used when you go to a new track because it will be a good starting point everywhere. With interlocking lugs that feature varied step height and a medium gap, these tires provide high bite even in the worst of conditions. Available in Pink, Red and White compounds. The HB Beams are suitable for hard & dry off-road surfaces such as hard-packed clay and 'blue groove' high bite conditions and also work great on indoor tracks. With criss-cross bars crossing the tire and small bars in between they resemble an unfinished skyscraper in appearance. Scraping up traction where there is none. Now available in Pink and Red compounds.
Saturday, October 16, 2010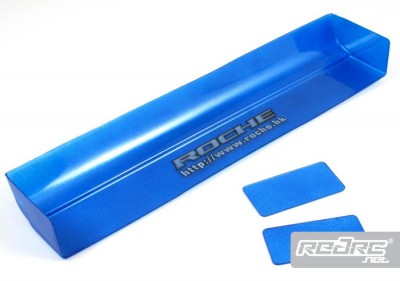 Roche have released this new rear wing for use with 190mm 1/10 EP Touring car shells. Claiming to improve the handling of car, it will give better traction when racing on low grip surface. Designed to fit within IFMAR/ROAR approved sizes, which is 190 x 20 x 40 mm, they are made from 1.2mm thick lexan and will fit any sedan body shell that has wing struts.
Source: Roche [roche.hk]
Saturday, October 16, 2010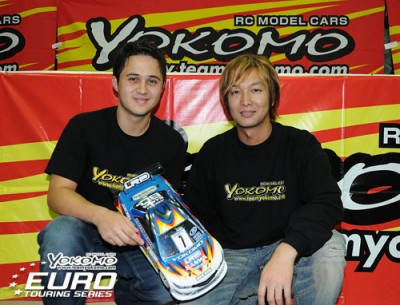 Ronald Volker has secured the overall TQ honours for the opening round of the 2010/11 Yokomo Euro Touring Series as he continued his domination of proceedings in the penultimate qualifier.  The European Champion recorded the fastest 5-minute run of the event putting pole position for tomorrow's finals beyond reach of his rivals.  The German switched from a gear diff to a ball diff in the back of his Yokomo BD5 which improved stability through the sweeper but create understeer out of the hairpin but overall the car felt safer to drive.
View our full ETS coverage here.
Saturday, October 16, 2010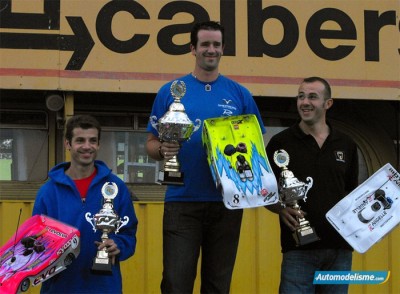 Last weekend the Coupe de France 1/8th scale on-road took place at the LMRC track in Limoges in the center of France. In total the race saw 136 drivers in attendance, the biggest participation for 10 years. Among them were Stéphane Bouche and recently crowned French champion Richard Volta racing for the French Shepherd team. On Friday and Saturday the weather was fine but on Sunday dark clouds covered the sky. Richard Volta was again in good shape and secured himself the pole-position, Stéphane Bouche was ranked on 10th position after qualifying. For this race there were no direct finalists and just 5 minutes before the start of the semi-finals the rain arrived so the conditions were really difficult for all the drivers. Bouche and Volta both managed to bump up to the final after a save 20 minutes drive. At the start of the 30 minutes long final Bouche had a tough battle for the lead with Sebastien Zalta who likes these conditions. After 10 minutes Bouche took over the lead and increased it lap by lap. At the end of the final, it was Stéphane Bouche with his Novarossi powered Velox V8 who took the victory 1 lap in front of Sebastien Zatla with brother Laurent Zalta finishing another lap down.
Source: Shepherd [team-shepherd.com] / Image: Automodelisme.com
Saturday, October 16, 2010