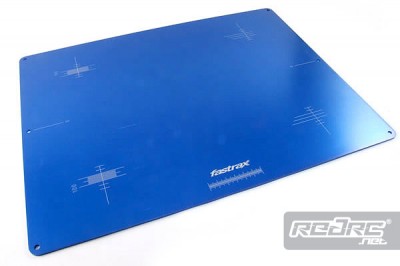 Something new from Fastrax, who have announced the release of this brushed steel 1/10th setup board. Finished off in blue it engraved with gridlines to allow precision measurements to be taken of your car.
Source: Fastrax [fastrax-rc.com]
Friday, April 30, 2010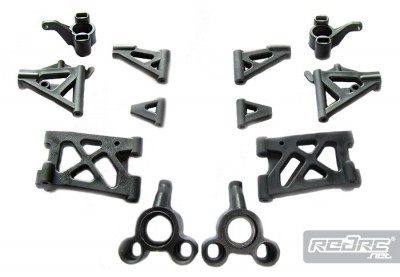 New from Capricorn RC for their LAB-C01 1/10th 200mm chassis are these softer material suspension parts. The new material helps ensure better traction and handling and the parts will eventually make their way into the kit but for now are available separately. Available from Monday, the new parts include front and rear lower and upper wishbones as well as the rear uprights and front steering blocks.
Source: Capricorn [capricornrc.com]
Friday, April 30, 2010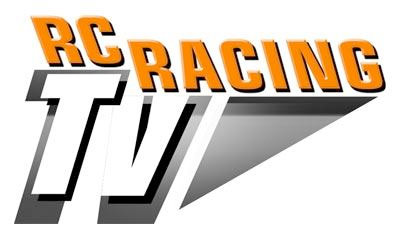 The producers of the RC TV show RC Racing were in touch to inform us that the 6th episode of their 4th season premiers this Saturday on European cable channel Motors TV.
This month we concentrate on the EFRA European Indoor Touring Car championships from Helsinki in Finland. We have race action and reaction from all 3 legs of the A final, as well as in-depth analysis with the top drivers. And of course we also have our usual mix of news views and interviews from around the RC world!
The show can be seen tomorrow on Motors TV in Europe at 19:40 and at 19:05 in the UK, with the times of the next 5 showings available here.
Source: RC Racing TV [rcracing.tv]
Friday, April 30, 2010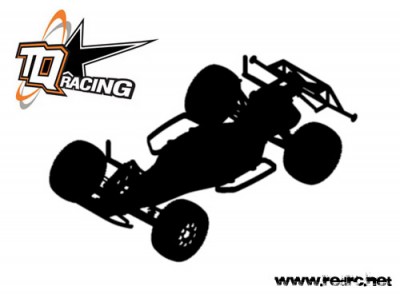 TQ Racing are teasing their latest product, the new SX10 SC short course truck. Wanting to get a piece of the growing SC market, they will be releasing pictures and information over the next month in the build up to the launch of this new car in what they feel will be their biggest product release to date.
Source: TQ Racing [tqracing.net]
Friday, April 30, 2010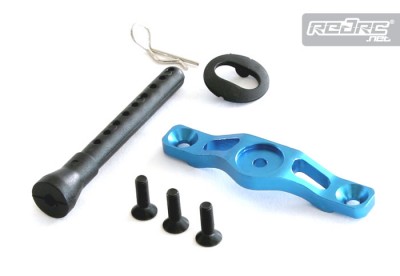 German company Shepherd have released a number of new optional parts for the Velox V10. First up is this center body post set which can be mounted on the front upper wishbone brackets. The additional stability of the body results in an improved downforce and less bending of the body. The high quality aluminium part is anodized blue and all the necessary fixing materials are included. Tested successfully at the World Championship warm-up in Houston the new one-way / solid front axle combination allows the user to adjust the Velox V10 to specific track layouts. Without disassembling the front end the axle can be changed from a independent one-way axle to a solid axle and is supplied with all the parts necessary to do so. The set includes pins to lock the one-way, o-rings to secure the pins, the pulley, an additional belt washer and super lightweight outdrives. Finally and specially created for US-style tracks with hard boards, the aluminium servo saver offers the extra stability that is needed and survives even hard crashes. The ackermann can be adjusted very easily by sliding the upper part back and forth like with the standard one and it is anodized in shiny blue to fit to the other aluminium parts.
Friday, April 30, 2010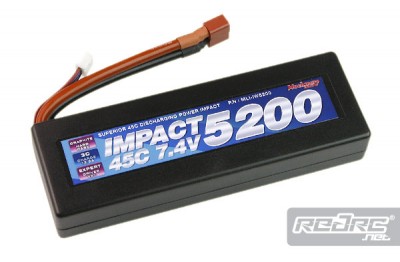 More batteries from Much More who have released this Impact 5200mAh pack. This 45C high quality 7.4V battery features a hard case for impact protection and with its stick pack configuration is suitable for touring car and off road buggy. The bottom of the battery case is consistent with battery slots in the car's chassis which helps improves stability when mounted and it comes pre-wired and fitted with Ultra 2P connector and JST-XH balancing plug.
Source: Much More [much-more.co.kr]
Friday, April 30, 2010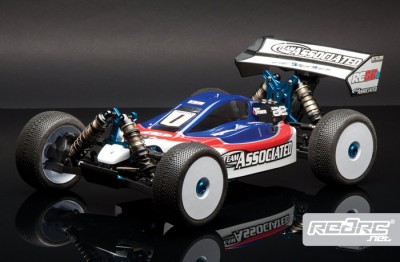 Team Associated have announced the RC8Be Factory Team kit, which picks up where the RC8e left off by adding many performance and durability enhancing features that were pioneered by the company's Area 51 engineers and world-class team of pro drivers. The new RC8Be features include Factory Team 16mm Big Bore threaded hard-anodized shocks, RC8B 5mm 7075 blue aluminium shock towers, 7075 blue aluminium suspension mounts, Factory Team 7075 blue aluminium one-piece top plate and Pro-Line M3 Holeshot tires with molded inserts. Pre-assembled shocks, differentials and turnbuckles help get you on the track fast. Factory Team shock and diff fluids are also included.
View the full feature list here
Friday, April 30, 2010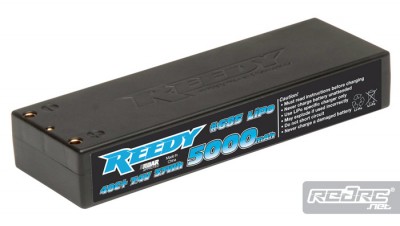 After extensive development and track testing, Reedy is proud to announce the release of all-new competition LiPo batteries for the summer racing season. Available in standard and saddle pack configurations, these 40C+ rated batteries deliver generous power and capacity for both on and off road applications. Capacity and power are not the only great features of this battery. Compact dimensions allow for installation in most 1:10 scale vehicles with no modifications. A durable hard case, featuring locking tabs as well as adhesive so that the case halves do not separate, helps protect the battery from damage. The standard version is equipped with convenient 4mm socket-style connections. A free charging harness that incorporates a balance connector for balance charging is included while the saddle packs version features low resistance 12-gauge wires with an integrated balancing harness. Both batteries are ROAR approved and EFRA listed and the #685 is also legal for IFMAR competition.
Click here to see the saddle pack
Friday, April 30, 2010