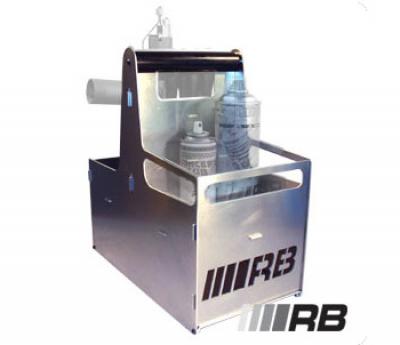 RB Products have announced the return of their famous pit box, the perfect companion for mechanics to bring their stuff to the pits. The box provides a space for the RB Fuel Gun, fuel bottle, starter box and screw drivers and this 2007 version is a limited edition type with the RB logo cut out of the end plate. The whole thing is delivered unassembled in a handy hard wearing bag.
Source: RB Products [rbproducts.com]
Friday, August 3, 2007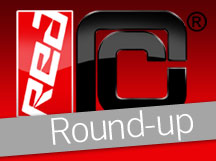 A summary of other news pieces from around the internet today in our Red RC Round-up:
> Novarossi GP attracts Drake and Truhe from Team Losi – Link [neo-buggy.net]
> New B-Brake system of SLD Racing – Link [buggy-sport.info]
> Atsushi Hara 2nd at Hot Rods Shootout with X-6 – Link [radiocontrolzone.com]
> Serpent TQ Euros. 960 best represented car in the Final – Link [serpent.com]
> New Tamiya Racing Factory website – Link [tamiya.com]
> Xray brothers have best result of the season, so far – Link [mirageracing.com]
Thursday, August 2, 2007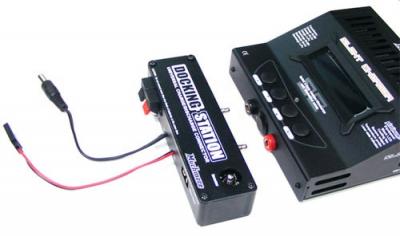 Much More have announced the release of this Docking Station for use with the companys Silent Charger and Silent Charger Platinum, and can also be connected to other chargers using a connecter. The unit allows enables the ability to connect mulitple cables to charge various objects such as receiver packs, transmitters, glow plug connectors and basically everything that needs charging, or discharging, other than car packs. Available in August.
Source: Much More [much-more.co.kr]
Thursday, August 2, 2007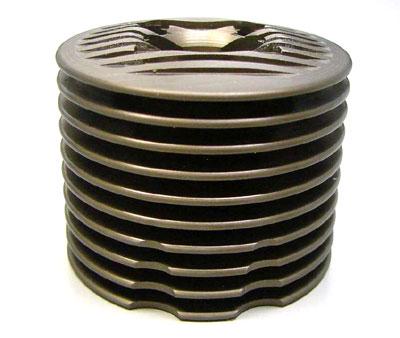 More news from Trinity, this time its the release of their new 'Phatt' cooling head that we showed you a 'spy shot' from last week. Machined from billet aluminum, this large cooling head is suitable for the Drake Platinum, Picco and OS .21 racing engines and is used by Adam Drake and the rest of the Trinity Nitro Team. Due to its design and construction, the cooling head works more efficiently at lowering the engine temperature compared to standard heads.
Source: Trinity [teamtrinity.com]
Thursday, August 2, 2007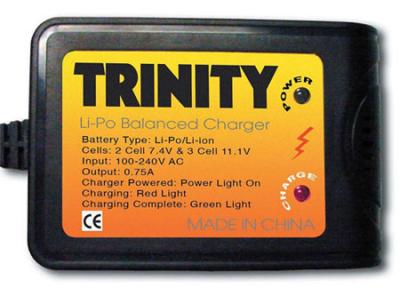 Trinity have released a new balanced charger for use with your 2 and 3 cell Li-Po hobby battery packs. Operated using AC mains supply, this balance charger monitors and charges each cell individually so there is no possibility of one of the cells being overcharged. Simple to operate, just plug it in and it can charge 2 cells (7.4 volts) or 3 cells (11.1 volt) at 0.75A.
Source: Trinity [teamtrinity.com]
Thursday, August 2, 2007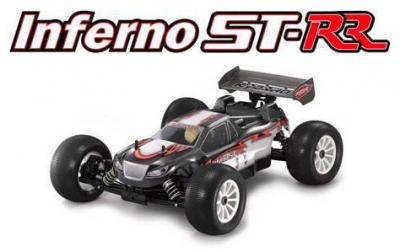 Kyosho have just announced the follow up to their ST-R truggy which was introduced in early 2006, with the announcement that this October will see the release of the new ST-RR competition truggy. The ST-RR is the culmination of a year and half of racing and rigorous R&D and the result is the most refined racing truck on the market. As the 2007 Silver State Champion, the ST-RR is poised to take it to the competition on a whole new level.
Read the full release information here… (more…)
Thursday, August 2, 2007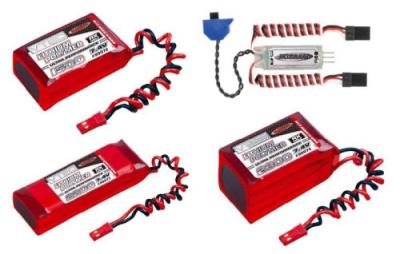 We showed the extensive range of LiPo cells from Nosram before but they have added even more packs to their range with the release of new receiver packs and regulator. These Nosram VTEC LiPo receiver packs have a nominal voltage of 7,4V which needs to be converted into the regular 6V input voltage for every receiver. The new Nosram LiPo RX regulator takes on this duty and will constantly provide 6V input voltage with a continuous 5A current which results in consistent steering and braking response throughout the duration of long finals.
Source: Mirage Racing [mirageracing.com]
Thursday, August 2, 2007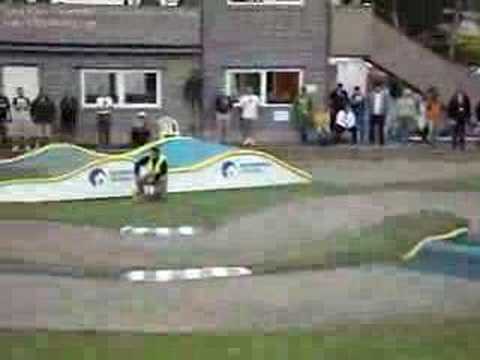 Here are some videos from the 4wd class at the European Electric buggy Championships held in Vassa, Finland in which Hupo Hönigl took the win for Tamiya. We have the 3 videos showing the all 3 A-mains, with the first final shown above and the other two parts, along with the jumping contest, below.
Click more to see the other videos… (more…)
Thursday, August 2, 2007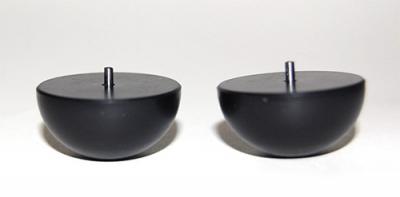 Jason Breiner from BMI Racing posted these images online of these new balance tools by IRS. Essentially they are two hemispheres with a pin sticking out of them and what they do is help you set the balance of your chassis by allowing the car sitting on top of them to lean, showing how the car is balanced. The pins are inserted into the cars chassis plate along the center line and gravity does the rest and the beauty of them is you can leave them in the chassis as you play around with weight distribution receiving instant confirmation.
Click more to see them in action… (more…)
Thursday, August 2, 2007
Hudy recently released this new Arm Reamer which has been designed specifically for R/C use, and will precisely resize plastic holes without creating excessive slop, allowing you to build a perfect free-moving suspension. The tool is specially designed and hand ground to create sharp micro edges on the surface of the tool pin to precisely size plastic without tearing, stressing or over-sizing the hole of the suspension arm.
Source: Hudy [hudy.net]
Thursday, August 2, 2007