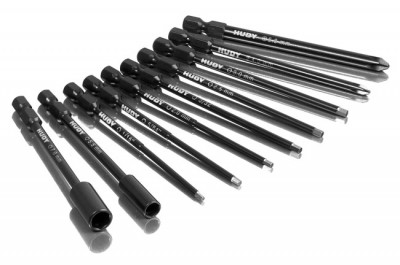 Adding to their range of power tool tips for electric screwdrivers, Hudy have released two new Socket power tool tips. Manufactured from Hudy spring steel these new socket tips comes in 5.5mm and 7.0mm. The end of all the tips are manually grounded for maximum precision and perfect fit to the fastener and additionally heat treated and hardened for maximum life.
Source: Hudy [hudy.net]
Wednesday, December 9, 2009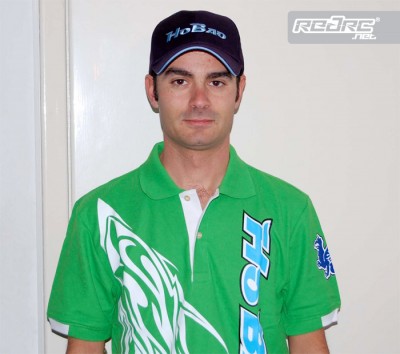 Confirming many rumors surrounding his future, Italian Hobao distributors Schepis Model in Italy have announced that Davide Tortorici will race for the Hobao team in the 2010 season. Alongside his driving responsibilities the former Crono team driver and double European Champion will also manage the commercial and technical activities of Hobao in Italy. Expect an official announcement on his new engine deal with Sirio in the coming days.
Source: Schepis Model [schepismodel.it]
Wednesday, December 9, 2009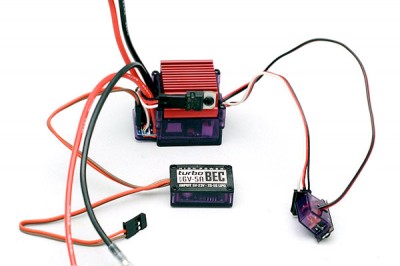 More new items from Crawling specialists RC4wd who have introduced their new series of Outcry brushed speed controllers. Available in 2 different versions, for single motor and for dual motors with fan, the Outcry Crawler ESC has been created from the ground up. New circuitry, new color case and a much more powerful BEC which eliminates the need for a receiver and servo battery pack, drawing higher voltage from the battery and sending the power to your receiver and servos.
Click here for the specs on both controllers
Wednesday, December 9, 2009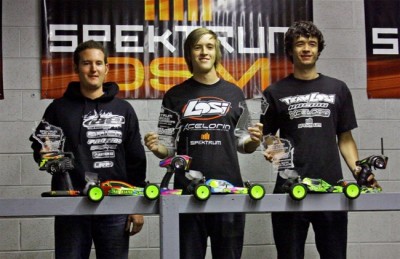 Team Losi are reporting from the 2009 Spektrum Off-Road Championships, hosted by Trackside Hobbies in Milwaukee, WI. With around 200 entries in the race, triple A-mains were only run for the modified 2wd class, leaving the modified truck and 4wd class to a single A-main. In the Modified 2wd class, Dustin Evans was the Top Qualifier and in A1 Dustin took advantage of his TQ by leading for the duration of the race. In A2 Ryan Cavalieri took the win with Matt Chambers finishing in 2nd and Dakotah Phend in 3rd. In A3 Dustin again led the race, winning from Ryan in 2nd and Matt in 3rd. This sealed the overall for Dustin. In the single A-main for Modified truck it was Dustin again starting from TQ and claiming the victory with Matt finishing in 3rd and Dakotah in 5th.
Source: Losi [losi.com]
Wednesday, December 9, 2009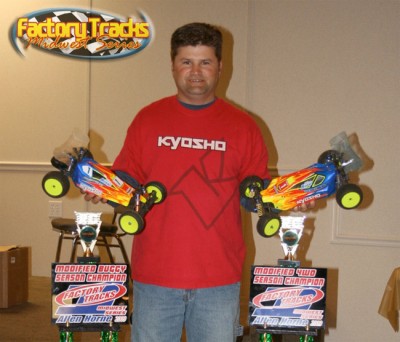 The 2009 Factory Tracks Midwest Series (FTMS) just finished and Team Orion Factory Driver Al Horne has won both the 2wd and 4wd Modified Championships. This summer the FTMS visited 5 different tracks to test the skills of the drivers in the Midwest and out of the 5 races, 4 would count for points in the overall championship. In the 2wd Modified Class, Al TQ'ed 4 rounds of the series with his Team Orion powered Kyosho RB5-SP. He then went onto win 3 of the rounds and finishing 2nd at the other. This easily gave Al the overall win and his first Championship for the series. In the 4wd Modified Class, Al TQ'ed 2 rounds of the series with his Team Orion powered Kyohso Lazer ZX5-FS and would win 3 rounds and finish 2nd at the other to give him his second championship for the series.
Source: Team Orion [teamorion.com]
Wednesday, December 9, 2009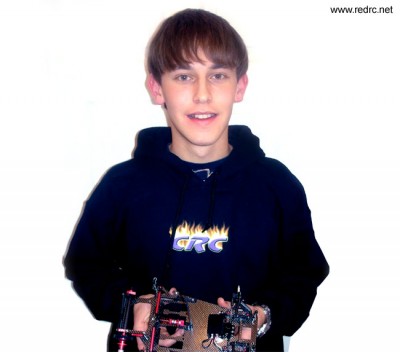 Calandra Racing Concepts have announced that young rising star Elliott Harper has joined the CRC race team. The former Xray driver will be using the new CRC 1:12th scale Gen-XL car with CRC Pro Cut tires at the BRCA Nationals starting this weekend in Tamworth, UK. He will represent the full line of CRC products with Gen-XL and Gen X 10 cars, Pro Cut tires and Black Art bodies. As a past BRCA Nationals winner and IFMAR World Championship A-finalist, Harper is sure to stir up the results this coming season. While Elliott plans to compete in as many races as possible, the 2010 1/12th Worlds and Euros are still a bit tentative because of his studies.
Source: CRC [teamcrc.com]
Wednesday, December 9, 2009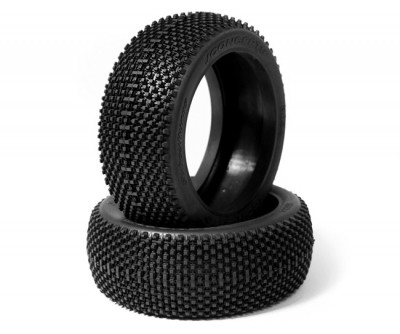 Subcultures, the new three tier design from JConcepts are the latest in 1/8th buggy tire development. The first 1/8th buggy tire with three tier lug technology, the precisely spaced pyramid shaped tread provides the initial feel and control for hard packed, loose and loamy conditions while the step base give the necessary height for wet and soft conditions.  At the very base is a mesh of tread which provides grip at a time when most tires are left bald. Available in yellow, blue and orange compound and with and without inserts. JConcepts have also announced that their Sevens are now available for 1/8th truck, with and without inserts and also in yellow or blue compound.
Click here to see the Sevens tire
Wednesday, December 9, 2009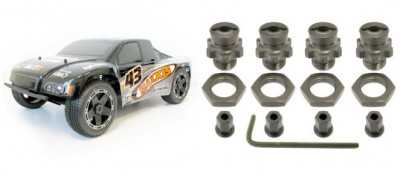 For those looking for better handling and a wider tire selection for their HPI Blitz and Traxxas Slash 4×4, AKA is happy to announce the release of their 1:8 wheel adapters. Made from 7075 aluminum and hard anodized, these wheel adapters are a great addition to either of these trucks. Supplied with all the necessary parts, including AKA 'SureGrip' 17mm nuts to keep the wheels securely on the hubs the adapters install in just minutes and require zero modifications to the truck and the stock width and steering radius are kept in tact. Improve your tire choice and handling , all popular 1:8 buggy wheels can be used including the AKA Pro-5 wheel.
Source: AKA [raceaka.com]
Wednesday, December 9, 2009