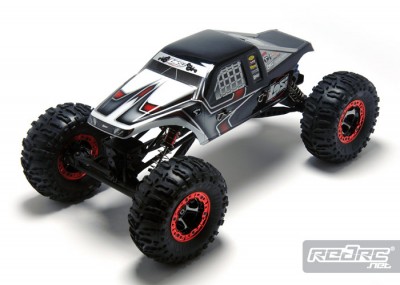 While other crawlers require some modifications before they're ready for the rocks, the 1/10-scale Night Crawler BND from Losi is good to go right out of the box, just bind it to your DSM-equipped transmitter. Included is an electronics package with a LiPo compatible, crawler programmed ESC that features voltage cutoff, so both your vehicle and battery will be protected. Powering this crawler is easier than ever, a 540-sized crawler-specific 55T motor and high-torque metal gear steering servo will get you up and over obstacles in no time. Plus, a worm-gear drive with a smaller differential case gives you increased ground clearance.
Thursday, April 29, 2010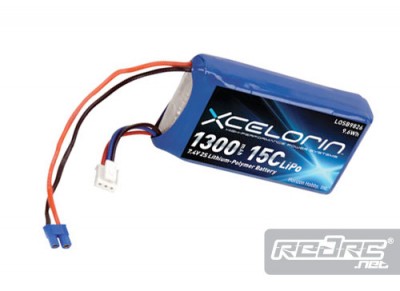 This Xcelorin 7.4V 1300mAh 2S 15C LiPo Battery with EC2 connector from Losi provides speed and performance gains for 1/18 Mini-Vehicles. LiPo batteries are a simple, affordable power upgrade that give you improved performance over traditional battery options thanks to lower weight. Thanks to the ultra-low resistance EC2 connector, rest assured that all of that turf shredding power is delivered to the ESC and motor with ease.
Source: Losi [losi.com]
Thursday, April 29, 2010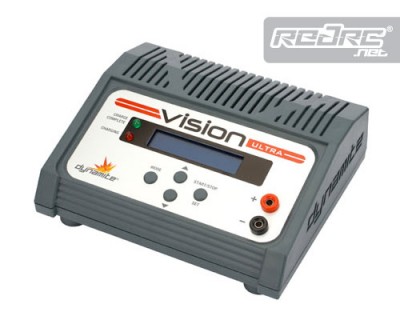 Dynamite have released a new range of Vision chargers starting with this Vision Ultra AC/DC charger that combines impressive styling with an array of features all at a price that won't break the bank.Starting off, it pumps out up to 7 amps of continuous charger current allowing you to hit the track or backyard quicker thanks to faster battery charge times. The blue backlit dot matrix LCD screen is easy to read and makes charging your batteries a breeze while the chargers reverse polarity and short circuit protection provides peace of mind. The Vision LCD charger pumps out up to 5 amps of continuous charge current and looks great doing it.  For RC surface enthusiasts using NiMH or Ni-Cd packs, the Vision LCD provides a ton of features and in addition to the blue backlit screen providing instant charge status updates, the Vision LCD combines reverse polarity and short circuit protection with banana output jacks, features that are typically found in more expensive chargers. Finally, the Vision LED Charger combines affordability, versatility and power and with up to 5 amps of continuous charge current, banana plug output terminals and the ability to charge up to 8-cell NiMH and Ni-Cd packs, the Vision LED provides users with an incredible value without sacrificing features or looks.
Thursday, April 29, 2010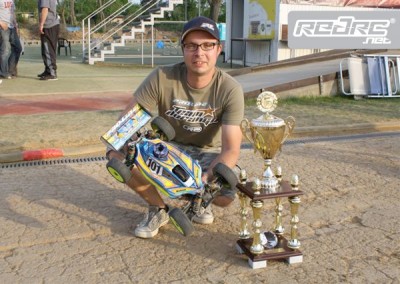 New Team Durango signing Hupo Honigl attended last weekend's pre-Season race held at the Rhein-Mein Circuit in Bischofsheim, Germany and filed this report. A lot good drivers attended the race at Bischofscheim including Neumann, Drescher, Ronnefalk, Svenson, Reckward, as well as many top German drivers. Gerd made some subtle changes to a couple of parts and all I can say is that they work awesome. In the first practice run the car felt already pretty good, but the shocks were too soft and also the diff oils were too soft. I changed from 5k-5k-2k to 10k-10k-2k and changed the shockoil to 10 harder in the front and 5 harder in the rear. This helped a lot.
Continue reading the report here
Thursday, April 29, 2010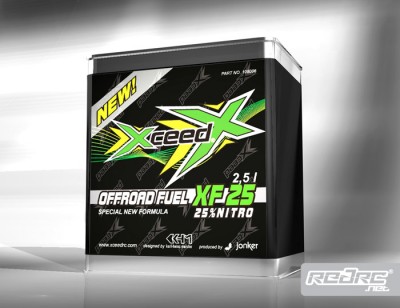 XceedRC, together with Karl-Heinz Meister and various test-drivers, have developed a new mix of fuel specially for off road use. The 25% nitro fuel has a different oil mixture compared to on road use and both castor oil and synthetic oils are used. Performance, good fuel-consumption and perfect lubrication are combined in the Xceed XF blend. Available in 2.5 liter cans only, the strong metal case ensures your fuel is stored properly.
Source: Xceed RC [xceedrc.com]
Thursday, April 29, 2010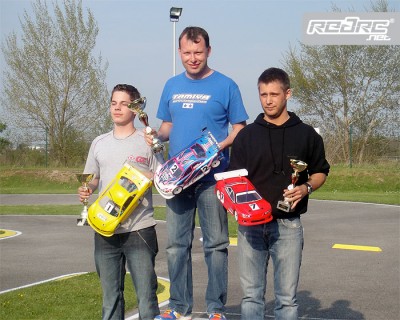 Las weekend saw the Austrian outdoor season get underway with the first race of the Austrian championship in 1/10th Modified. The race was held in- Wr. Neustadt and the weather was very nice with lots of sun all weekend. The track was very short, with a lap time of about 12 seconds, very bumpy and the grip was very high and saw many good drivers have a lot problems. After 4 qualifying rounds it was local driver Martin Schuster that took the TQ in front of Tamiya/Speedpassion Team driver Thomas Pumpler, with Patrick Gollner in third position. In the finals it was Thomas Pumpler who could take an easy win, taking victory in the first two finals with his, with Martin Schuster finishing second and local guy Martin Szunyogh in third completing a podium lock out for Tamiya.
Thursday, April 29, 2010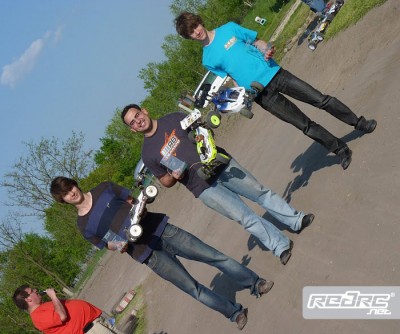 Last weekend the Hungarian national offroad championship kicked off with more than 60 drivers. The race was held in Apaj, a small city about 50km's from the capital city of Budapest and organised by RCOR club. The layout of the track is really nice, very enjoyable, it has all kind of jumps (table, double, triple, step-down) and corners (sweeper, hairpin, chicane). The racing line was visible but covered with some dust and the track held up really well all weekend, thanks to the proper preparation of the organiser club.
Continue reading the report here
Thursday, April 29, 2010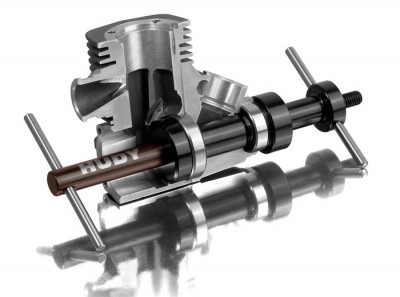 Hudy have released this ultimate engine maintenance tool kit set, that includes puller and presser for pulling out and pressing in front & rear engine bearings. Universal components will work with either .12 or.21 engines, while exchangeable bushings and optional collets are available for use with different-sized engines. Made from Hudy Spring Steel and black-hard coated aluminium 7075 T6 for unsurpassed lifespan and durability, all parts are CNC-machined for ultra-high precision. Lightweight design and compact size, easy and comfortable to use. If you need a tool for use with both .12 and .21 engines, Hudy offers separate collets and presser adapters to make the bearing tool universal.
View the individual parts here
Thursday, April 29, 2010