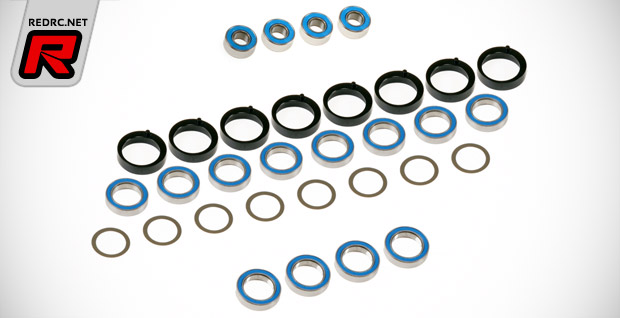 Shepherd have introduced their ceramic-eccentric set for the Velox V8. This set includes 16 ceramic ball bearings for a smoother and free drivetrain as well as increased longevity. With the eccentrics it's possible to change the position of the wheel axle giving more setup options to the user. Special 12x16x0,1mm shims are also included to fine tune the play of the wheel axle.
Source: Shepherd [team-shepherd.com]
Friday, December 2, 2011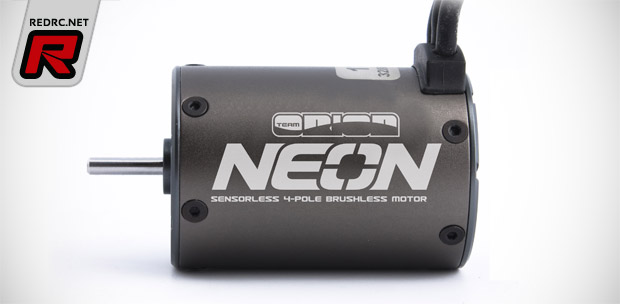 Team Orion have released their new line of Vortex Neon Brushless systems which come with all new 4-pole sensorless brushless motors. The new 4-pole design gives you maximum drivability with best efficiency and power output. Together with the Vortex R10 Sport speed controller the Neon Brushless system is the most advanced, robust and easy to use entry level brushless set Team Orion has ever made. Available in 14T, 17T and 19T versions.
Source: Team Orion [teamorion.com]
Friday, December 2, 2011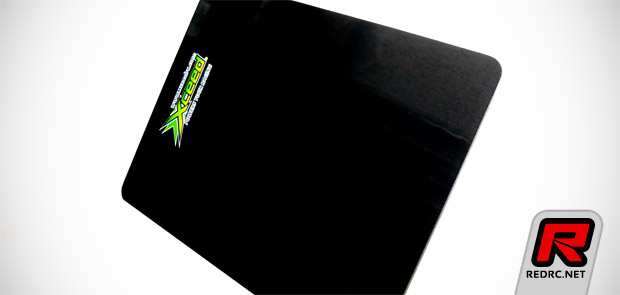 Xceed have introduced this stylish top quality carbon fibre set-up board, called the XC board. The XC board is 47cm x 37cm and 11mm thick making it a perfect size for 1/10 and 1/8 cars and will fit in most commonly used pit bags and trolleys. The set-up board is made in a "sandwich" construction, with the top and bottom in full carbon fibre and the inside a strong aluminum honeycomb structure for straightness and stability. The edges have been rounded and the sides well protected. The board is supplied in a protective cell-foam bag with Xceed livery. To be released in January.
View an image of the sleeve here
Friday, December 2, 2011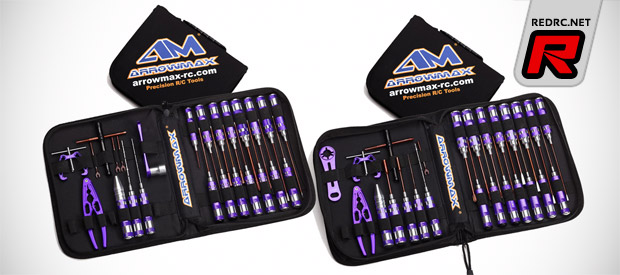 Arrowmax have released a complete range of high quality, durable tools supplied in a tool bag for a reasonable price. The basic tool set comes with the main tools you use in almost every class of RC racing such as allen, ball allen, flat head, philips, nut spinner, reamer and exhaust spring tool and you can have up to 24-28 tools per bag, to make it more complete depending on the class you run. They also have a specific set for buggy racing and if you order a full set you can have your name lasered onto the handle free of charge.
Source: Arrowmax [arrowmax-rc.com]
Friday, December 2, 2011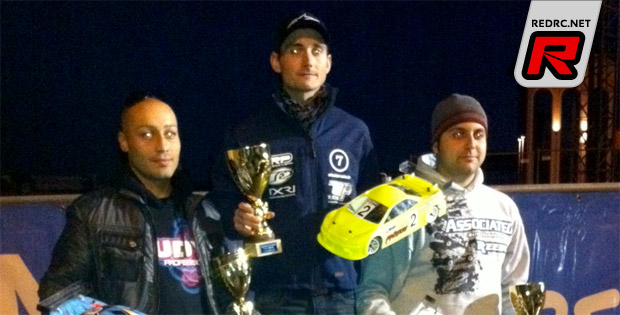 The 4th running of the Trofeo Genitin race and was held recently at the RC Raceway in Rome, Italy. Over 60 Drivers in Stock and Modified class took part and the organizer Luca Magnocavallo did a great job. Steven Weiss with his new T.O.P Photon EX (Prototype), Alessio Menicucci (Associated), Alessandro Brunelli (Serpent) and some other good drivers took part. In the first and second qualifiers in the morning, it was Steven Weiss that emerged on top in front of Alessio with his Associated. Alessio was running new tires for the final round and with Steven on old tires Alessio took the TQ by 1 second in front of Steven. Alessio got a good start in the first final with some mistakes from Steven he was able to win the leg. The same start in the second final, but Alessio made a small mistake and after 5 laps Steven was in front and was able to take the win. In the 3rd and final leg, it was the Associated driver Alessio, who made a mistake in the first corner and Steven swept into the lead and would win the leg by one lap. The runner up spot went to Diego Macchioni with Alessio Menicucci in third.
Source: TOP [top-racing.jp]
Friday, December 2, 2011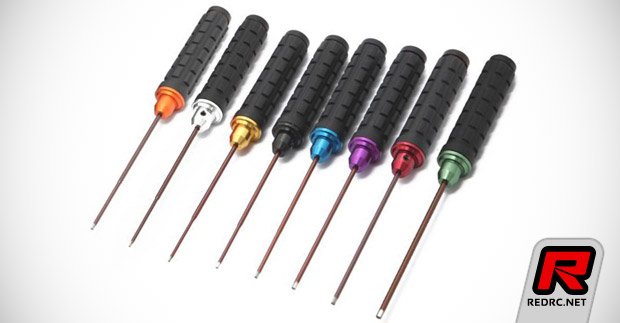 Back by popular demand and updated for 2012, the Racers Edge Power Wrenches come complete with grips and in all common standard and metric sizes. Color coded aluminium handles, just like the original series, for quick reference in your pit box. The hex tips are precision ground and tougher than ever before and the new ' Grenade' grips make for a locked in but comfortable feel for those long wrenching sessions.
Source: Racers Edge [racers-edge.com]
Friday, December 2, 2011
Xtreme Racing announces 2 new aftermarket carbon fibre items for the Team Losi SCTE adding to its popular line of carbon fibre off-road products. New is a carbon fibre transponder mount, which allows for easy transponder mounting, and a lightweight carbon fibre diff support mount.
Source: Xtreme Racing [xtremercracing.com]
Thursday, December 1, 2011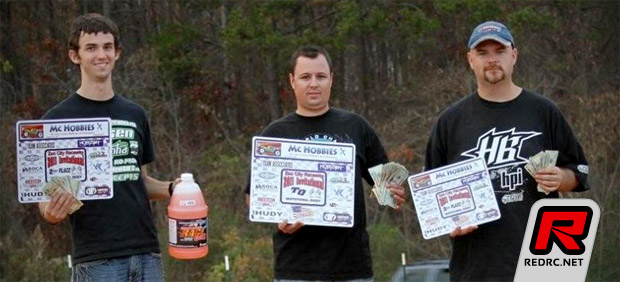 The second year for the NC Invitational was held at Zoo City Raceway in Asheboro, North Carolina. Jamie Tucker, Race Director/Organizer of the whole event, invited people from each manufacturer to represent their company. AE drivers Chris Pace, Max Fluer, and Jamie Grayek were present for Team Associated. The format for the Invitational class was five rounds of qualifying on Saturday and a 45-minute A Main Sunday. Pace and Fluer TQed the first three rounds of qualifying, securing TQ in three classes. Pace and Fluer were not done there – in the Invitational class, Pace ran the only 13-lap run of the event in the fourth round. With a slight bobble on the back section, Pace was quickly marshaled, but the marshal flamed his car, killing his chances for the fourth round. Max took second for round 4 in E-Buggy and TQ 4WD SCT.
Continue reading the report here
Thursday, December 1, 2011