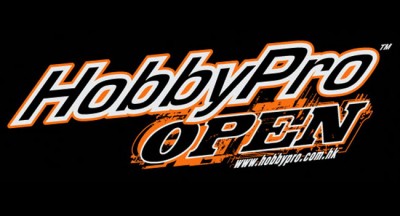 The organisers of the Hobbypro Open 2010 were in touch to tell us that the event will be held on the 6th – 7th of November at the TRC Track in Hong Kong. Open to 3 classes, 1/8 On Road, 1/10 Touring and 220mm Touring, qualifying will have 4 x 7 minute runs. Top International drivers Daniele Ielasi and  Robin D'Hondt will attend this races and more than 100 drivers from Asia are also confirmed in attendance, with other drivers from the rest of World welcome.
More information can be found here.
Monday, October 11, 2010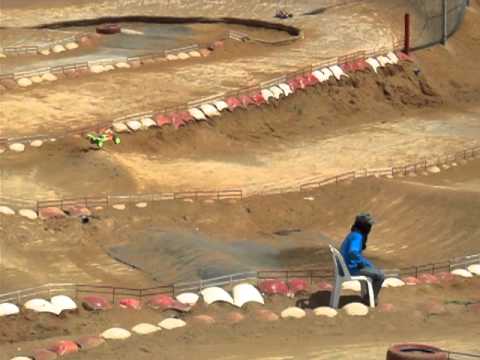 Having brought you some updates earlier in the week, testing has continued at the trick Pattaya track in Thailand, host of next months IFMAR 1/8th scale buggy World Championships. The videos, by RC Blood, show Renaud Savoya, Adam Drake, Jared Tebo and Mark Pavidis in action.
Sunday, October 10, 2010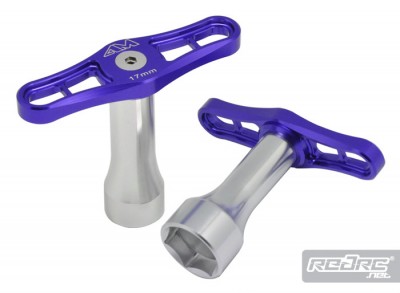 Arrowmax have released their newest product, this wheel nut wrench. Specially designed for releasing the wheel nuts on all 1/8 buggy and truggy, it is available in two types, 17mm and 23mm. The handle has been CNC machined from the highest quality aluminium, and it can provide higher torsion power allowing the user can easily release any wheel nut no matter how tightly it is locked. Lightweight, it is composed of the purple anodised handle and silver metal wrench body.
Source: Free Max [freemaxmp.com]
Sunday, October 10, 2010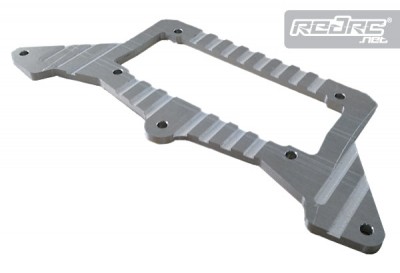 VIP Performance have released this new tuning motorpod base plate for the Corally 10SL. A direct bolt on replacement, it has been made from T6 aluminium, the material helping to dissipate heat with extra ribbing for better air cooling and a cooler motor means better performance. Expect this design to be made available for other vehicles too.
Source: VIP Performance [vip-rc.com]
Sunday, October 10, 2010

Here we have this weeks round up of product releases and race reports from our site sponsors Xray. Our summary includes everything published by the Slovakian manufacturer on their own website in the past week, so if you didn't find the time to visit, be sure to read on. This weeks round up includes the following stories.
- XB808 Dominates the 2010 Portuguese South Regional Championship
– T3 Wins Belgium Nationals R7
– NT1 Wins Italian GP EFRA 1/10
– NT1 Wins 2010 Belgian Championship
Click here to view the round-up
Sunday, October 10, 2010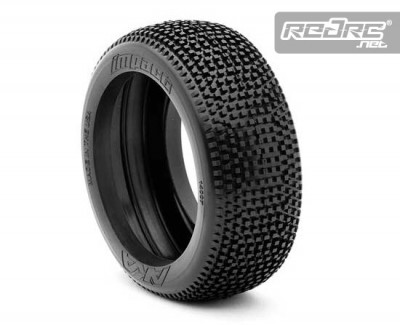 AKA have announced two new products developed for the 1:8 Buggy IFMAR World Championship next month. The first new product is their Impact buggy tire that features a dense small square lug pattern with offset lug rows in the center of the tire to deliver maximum forward traction and good wear characteristics. The two outer rows of lugs are parallel to create a circumferential groove at the edge of the tire to give the tire very predicable side bite. This allows the car to rotate in the center of the turn while still feeling very stable and predictable. The Impact is built on AKA's latest carcass design featured on their Enduro and Wishbone tires. Available in all of AKA's proprietary compounds from super soft to hard with and without inserts and it will start shipping in mid-November.
Read about the new EVO buggy wheels here
Saturday, October 9, 2010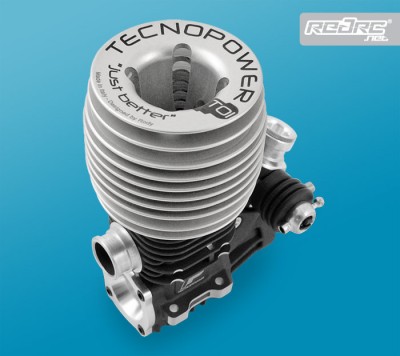 TecnoPower have introduced the first edition of the "Just Better" Truggy range of competition engines. A new engine for proven winners, including the experience of 3 World championship titles inside, the T01-23 Truggy could be considered one of the better .23 size Truggy engines. Featuring a chrome-plated cylinder liner with 5 intakes and 1 exhaust for high durability and long life. A fully machined silicium charged aluminum piston with special designed lubrication rings for low friction properties between the piston and sleeve.
View more information on the T01-23 here
Saturday, October 9, 2010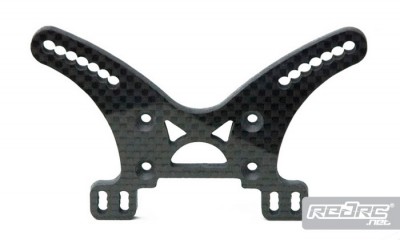 Smokem Racing's DEX410R carbon fiber shock towers are a direct replacement for the aluminium shock towers found on the Durango DEX410R. Aluminium parts can often bend on impact which can be hard to detect with the naked eye and this can alter the shock geometry and handling of your buggy. The Smokem towers are not only tougher but are also up to 40% lighter than the standard aluminium units. Additional shock mounting holes have been provided to allow racers to further fine-tune the handling of their DEX410R or DEX410.
View the rear shock tower here
Saturday, October 9, 2010