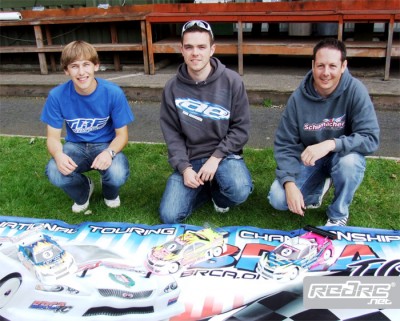 Team Associated are celebrating the first major victory for their new TC6 touring car after team driver Olly Jefferies took TQ and a win at round four of the BRCA national series at the fast Halifax track. In the super touring class it was Elliott Harper that set the early pace with his Tamiya but it was Olly Jefferies that came through to take TQ ahead of Chris Grainger's Schumacher Mi4 with Elliott lining up third. Andy Moore struggled a little in qualifying and ended up fourth but was hoping for a good result over the three leg finals.
Continue reading the report here
Monday, August 23, 2010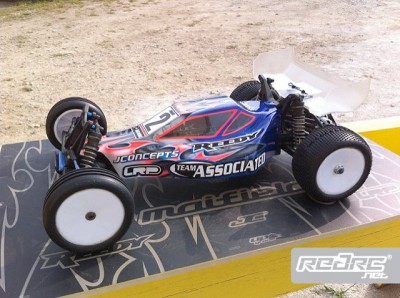 We're a bit slow off the mark with this one but JConcepts' all new Punisher B4.1 made its debut last weekend at the 2010 ROAR Electric Off-Road Nationals in Joliet, IL. Used by factory driver Ryan Maifield, the body was completed just in time for the race and JConcepts decided to share these pre release photos with everyone.
View more images of the new shell here
Monday, August 23, 2010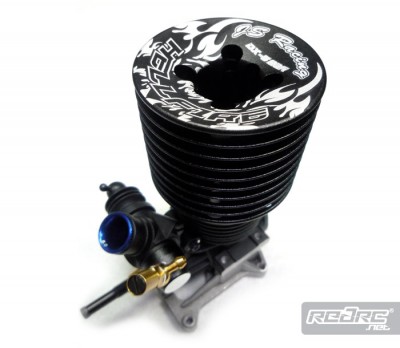 JS Racing have announced the upcoming release of their new .23 size DX-523R truggy engine, the latest addition to their engine line. Expected to be released in September, the 'Hellfire' has received extensive testing from EB Mods USA and the JS Racing team and are now happy with the final result, an engine that provides superb run time and massive power.
Source: JS Racing [jsracing-model.com]
Monday, August 23, 2010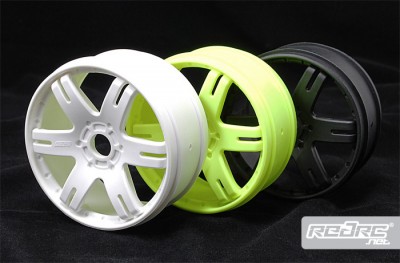 Sweep Racing have announced the release of their all new 83mm 6ix-Pak wheels, made for the growing 8th GT class. Fitted to the car with a 17mm hex, they are made out of indestructible Virgin Dupont nylon, the same as used in their V2 dish wheels. Available in black, white and yellow, they feature a lightened spoke design, special cavity design preventing wheel nuts backing off and rougher surface finish on the gluing surfaces for easier assembly.
Source: Sweep [sweepracing.com]
Monday, August 23, 2010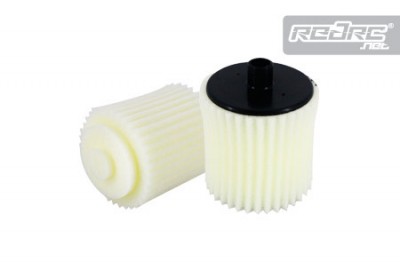 VP Pro have released this new air filter for the Serpent S811. Made from quality dense foam, it has been shaped for ultimate high-flow and comes with one outer foam and one inner foam element. Micro density foam helps achieve the high performance while provide maximum air filtration for extended engine life even in dirty and dusty conditions.
Source: VP Pro [vp-racing.com]
Monday, August 23, 2010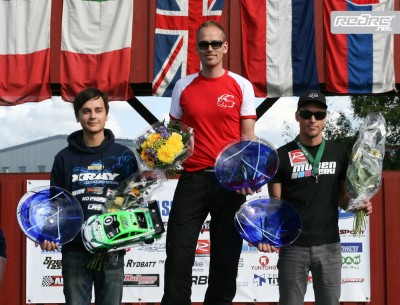 Martin Christensen has won the 2010 1/10th 200mm European Championships in Gothenburg, Sweden today, 8 years after he won he won his first European title on the very same track. Giving Italian marque Capricorn their first major title for the LAB-C01 chassis the Danish driver was the fastest driver at the start of the final, getting past Wischnewski for the lead and despite battling for position with Dirk, who would later flame out, was up front when it counted. Fast work by his pit man kept him in the hunt, however his tires were gone by the end of the 45 minute final and struggled with the car especially coming onto the straight but he was always driving within his limits and could cruise home 1 lap ahead of 2nd place.
Continue reading the report here
Sunday, August 22, 2010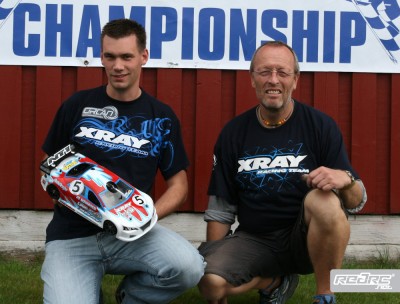 Reigning European Champion Dirk Wischnewski has claimed the top qualifying spot at this year's 1/10th 200mm European Championships in Gothenburg Sweden today. Rain fell on and off today meaning that the front runners were unable to improve their times and so with Dirk's TQ run from round 1 he was able to take pole position and is now one step closer to retaining his title that he won in Italy last year. Dirk is of course happy to take the top spot but didn't expect it after what he believes was a disappointing Worlds. With the weather forecast expecting rain tomorrow he has now tested rain tires with his rain car in the last qualifier but he said it was hard to test, as the track was drying again.
Continue reading the report here
Saturday, August 21, 2010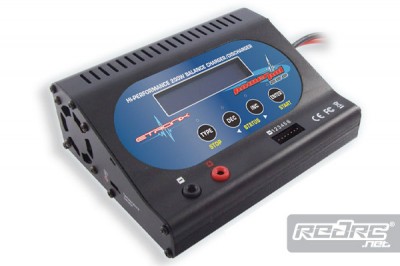 Etronix have released two new chargers to add to their expanding line up. The first is most powerful Powerpal 200 to date rated at 200watt. Capable of charging at up to 10amps, it provides faster charging for larger electric flight and car battery capacities and cell counts. A special direct plug universal balancing port means no need for boards if desired and with a PC link and USB power socket to even charge you phone off this Powerpal has it all. The second is the Powerpal compact edition a simple to use, yet effective 40watt rated charger is the perfect upgrade over stock balance chargers supplied with many RTF models. Featuring an LCD screen for easy visual navigation is represents fantastic value for money, along with all round versatility for most of the common sized LiPo batteries being used.
Saturday, August 21, 2010