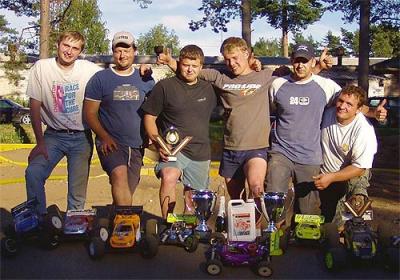 Xray have a report on their site from the recently held Estonian Championship which were run for 1/8th buggy and truggy classes. In qualifying it was Xray driver Jaanus Kesküla that took the top qualifying spot in both classes and in the truggy final he could easily win the event, despite some technical problems late into the race, finishing in front of team mates Marek Männing and Allar Rebane in 2nd and 3rd respectively. In the buggy final it was more of the same for Jaanus who ran away with the event to win from Rando Mere in 2nd and Siim Sildver in 3rd.
Source: Xray [teamxray.com]
Monday, July 30, 2007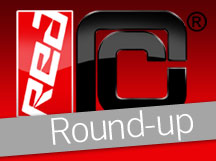 A summary of other news pieces from around the internet today in our Red RC Round-up:
> oOple has his complete report from the Buggy Euros now online – Link [oOple.com]
> Nanda podium finish at Sunshine Coast Cup Challenge – Link [buggy-sport.info]
> Pavidis and Hughes win Rd3 2007 SoCal Saturday Series – Link [neo-buggy.net]
> Linus Thern wins the Swedish Buggy Nationals – Link [minioffroad.se]
> Announcement, Nitro Cross World Champs – Link [neo-buggy.net]
Sunday, July 29, 2007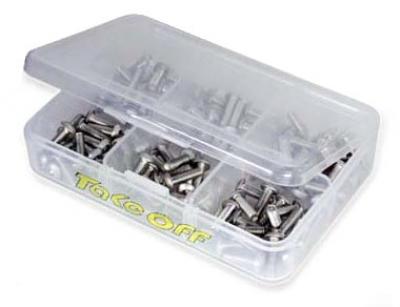 Japenese company, Take Off, have released the latest addition to their product range with the introduction of their new Xray T2 series screw set. Coming in a handy compartmented plastic box, the screws are made in 3 different variations – titanium, anodised titanium and anodised duraluminium. The anodised versions are sold in 8 different colours – silver, light blue, blue, purple, black, red, pink and gold.
Source: Take Off [takeoff.main.jp]
Sunday, July 29, 2007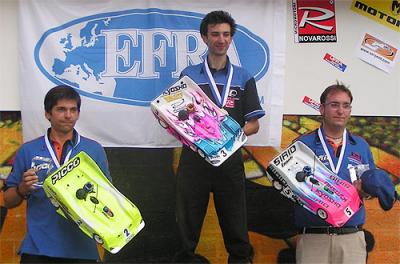 7-time World Champion Lamberto Collari is the 2007 1/8th scale European Champion following a tense battle in todays finals in Lostallo, Switzerland. Qualifying had seen former European Champion Michael Salven on the pole position and a good start in the race saw him in contention for the win ahead of the following pack of Italians, but 2 lengthy stops caused by the throttle linkage ball joint coming off twice meant he was out of contention. This allowed the Italian steam train out in front with an extremely close battle playing out between Collari, who wouldn't stop for tires, and Alberto Picco right up until the end of the 45 minutes with Collari, driving a Kyosho, taking the win by less than a second ahead of a closing Alberto Picco with the Mugen, while Kyosho racer Francesco Tironi rounded out the podium in 3rd.
Click to see the final standings… (more…)
Sunday, July 29, 2007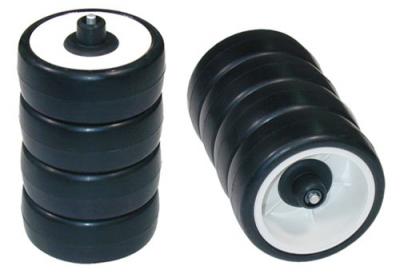 Much More have released these handy new tire stackers, sold under the companys Sweep tire brand, that work with all type of touring car wheels. Sold in sets of 3, enough to hold up to 12 wheels in total, they are available in black, blue and red and are just another handy way to keep sets of tires bunched together.
Source: RC Forum [rcforum.co.kr]
Sunday, July 29, 2007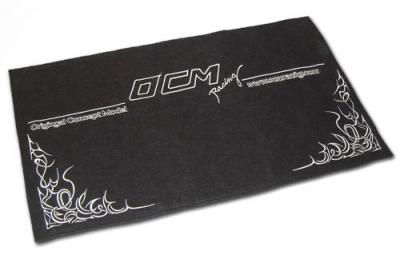 New from OCM Racing is this mat for your pit area allowing you to show your allegiance to OCM while keeping your work space in order. Made from hard wearing black material, similar to door mats, it features a tribal design in the lower corners along with the OCM Racing logo in the center.
Source: OCM Racing [ocmracing.com]
Sunday, July 29, 2007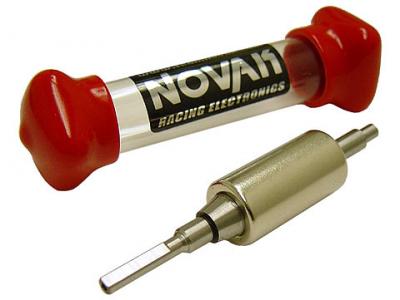 Novak have introduced this sintered 13mm tuning rotor that has been designed to alter the feel and experience of driving a Novak motor, and offers a new dimension of tunability. With a slightly larger diameter and improved magnetic material, the rotor can withstand a higher temperature threshold, improving its durability while also increasing the natural drag brake and opening up the motor's gearing window to improve drivability. The Sintered 13mm Tuning Rotor is compatible with the Novak Velociti-series, SS Pro-series brushless motors and any Novak 540-size brushless motors with an oversized front end bell bearing.
Read the full product release here… (more…)
Saturday, July 28, 2007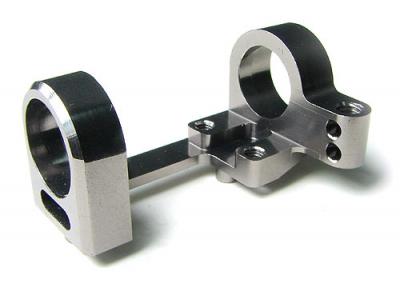 KM Racing have released their latest product, this middle shaft mount for the Xray NT1 as developed by 2006 IFMAR Pre-World Champion Mr. Hung Cheung Hang. The new design enhances the strength of this part while preventing flex in this area of the car which is under a lot of pressure where the cars belts meet. This lightweight aluminium part also reduces vibrations and is designed with 2 muffler linkage holes to allow you to easily and optimally mount your exhaust system.
Click here to see the part mounted… (more…)
Saturday, July 28, 2007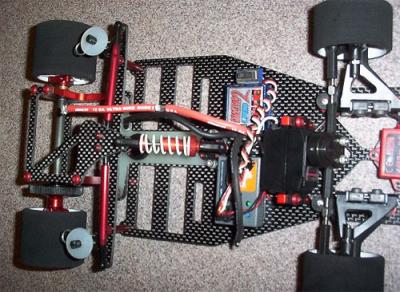 Hyperdrive Racing have shown pictures of their new 1/12th scale chassis which is a T-plate car and features a thick carbon fibre chassis, which is heavily suited to carpet racing. The design of the rear of the car ensures that the latest brushless motors fit in with ease, so much so that they can be removed from or inserted into the car without taking off the rear block or even the wheel.
Click more for other pictures… (more…)
Saturday, July 28, 2007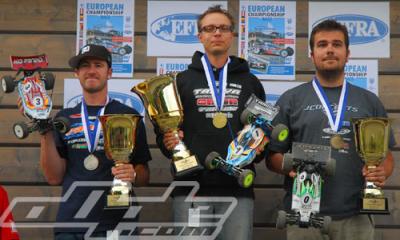 Austrian driver Hupo Hupo Hönigl has just won the 4wd European Electric buggy Championships, run today in Vassa, Finland. The Tamiya driver who was quickest overnight had carried forward his form to claim the event TQ ahead of Richard Taylor in 2nd and 2wd Champion Neil Cragg in 3rd. In the finals it was a great start for Cragg, the Yokomo driver claiming the first win and going on to record two 2nd places as well, but it was still not enough as Hönigl, who had a bad first result with a 4th, got his head down and took the win the in 2nd and 3rd final and with only 2 rounds from the 3 counting, this was enough for the crown. Neil Cragg with his consistent run claimed 2nd spot while JConcepts racer Richard Cree claimed 3rd position, while on the same points as Neumann with the Durango, his 2nd position in the first round meant the decision went in his favour.
Click to see the final standings… (more…)
Saturday, July 28, 2007