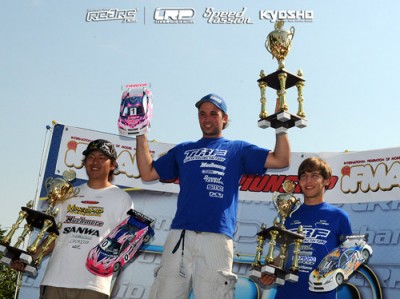 Marc Rheinard is the 2010 IFMAR Electric Touring Car World Champion successfully defending his title with another easy win in the  second A-Main.  Once again Jilles Groskamp was out of luck with Hayato Matsuzaki taking second over his Yokomo team-mate Yannic Pruemper in what was an incident filled race
Full report on our event site here.
Saturday, July 3, 2010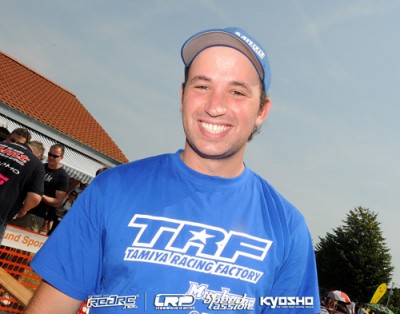 Marc Rheinard has moved one step closer to defending his World Championship title with an easy win in the first of the three A-Mains here in Germany. The Top Qualifier led from start to finish to head home his young Tamiya team-mate Elliot Harper with Kyosho's Christopher Krapp completing the Top 3.
View our full event coverage here.
Saturday, July 3, 2010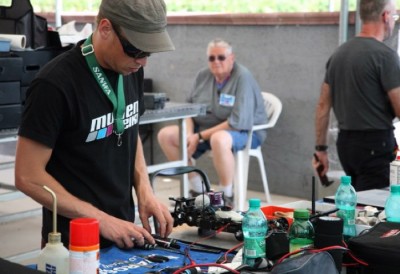 Robert Pietsch has taken the provisional pole position after one of four heats at the 1/8 nitro on-road European Championship in Locorotondo, located between Bari and Brindisi in the south of Italia. The Mugen factory driver has pushed the new MRX5 to 27 laps in 7.01,675 minutes. The MRX5, which has been responsibly designed by Robert Pietsch himself, will hit the market at the end of July.
Continue reading the report here
Saturday, July 3, 2010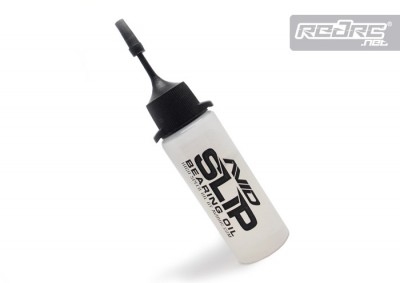 Avid RC have announced that after scrutinizing development their Slip and Slide lubricants are now available. Avid Slip Bearing Oil is a Teflon based oil designed to reduce metal on metal wear by reducing friction and will remove dirt while displacing other moisture to add protection from rust. Avid Slide Bearing Grease comes in a 12cc syringe with a curved tip to allow for a very controlled application. This grease is the same that is already present in 90% of their bearings so you are already getting the best protection right out of the box and now you can clean and relube your bearings with the exact same high end grease to increase bearing life.
View the Slide bearing grease here
Saturday, July 3, 2010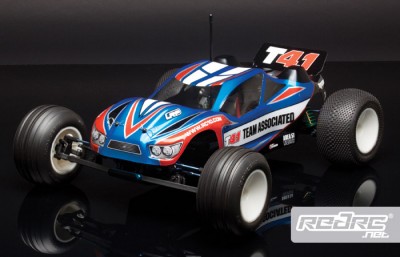 Since its release in 2003, the RC10T4 remains undefeated on a national level, having won seven consecutive ROAR National Championships. Driven by this continuing success, the designers in Area 51 spent countless hours refining the T4 to meet the demands of today's LiPo batteries and brushless motors. The RC10T4.1 Factory Team kit is the product of all this effort and comes armed with Factory Team aluminium rear hubs, V2 slipper, Hi-Flow T4 body, and optimized suspension setup to help you quickly master any track.
Find more details and images here
Saturday, July 3, 2010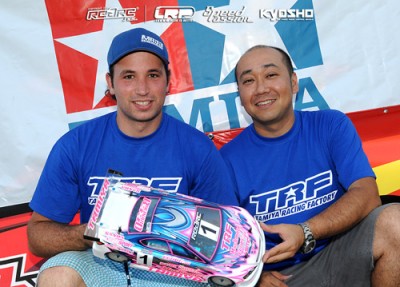 Two time electric Touring Car World Champion Marc Rheinard will defend his title from pole position tomorrow here in Burgdorf, Germany, after securing overall TQ honours from Tamiya Racing Factory team-mate Jilles Groskamp. Going into the sixth & final round of qualifying this evening only Groskamp could deny the German the No.1 starting spot on the grid but the expected show-down never happened. On the opening lap the European Champion's radio failed putting him out and leaving the Dutch ace clearly frustrated. The round was taken by Xray's Alexander Hagberg who put in a blistering final run to record the only 25-lap run of the event.
View our full event coverage here.
Friday, July 2, 2010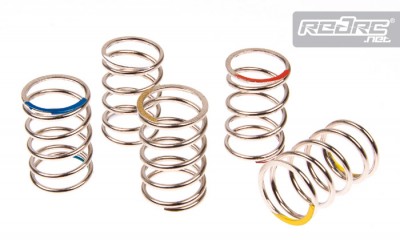 Robtironic have released some new tuning parts for their Avid V2 touring car include this range of springs. Available in 7 different hardness from super soft to super hard, each spring is colour coded for easy reference. Also new for the Avid is a full range of anti roll bar wires which range in thickness from 1.1mm all the way up to 1.9mm and they too are colour coded for easy reference.
View the new anti-roll bars here
Friday, July 2, 2010
With three rapid-fire victories immediately after its debut, the new Ultima SC-R has made a huge impact at major ROAR racing events. The exciting category of short-course truck racing is now an officially sanctioned racing class and is becoming increasingly popular in Europe and Japan as well. As a different driver achieved each victory, the performance of the Ultima SC-R has come into sharper focus. Compatible with ROAR racing regulations, the Ultima SC-R kit is fully equipped with a range of high performance optional parts for a racing edge right from the start and at a great value. Similar in size to a 1/8-class model, the lightweight finish weighs in at only 2,000g and a popular Readyset version is already available (Ultima SC RTR) for those who like to hit the dirt without delay.
View the full feature list here
Friday, July 2, 2010