The final round of the JConcepts Super Cup 2011 season was host at Daytona, FL during the Thanksgiving weekend and was the decider of the series winner in many classes. Due to the interesting characteristic of the Daytona track it causes many drivers to struggle. The track quickly builds up a groove during the practice day but still didn't have traction like other FL track, due to the amount of sand. Many drivers were fighting for traction while eating tires like sandpaper. Drivers needed to adapt quickly in order to finish races making this one of the hardest track conditions to race on.
Continue reading the report here
Wednesday, November 30, 2011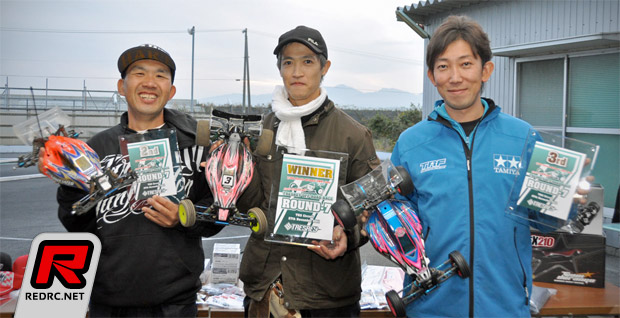 Round 7 of the Tresrey Off-Road Race 2WD Challenge was held last Sunday at the TRS circuit in Matsusaka-city, Japan and it attracted 57 racers. In the first qualifying round, it was TRF driver Satoshi Maezumi who managed to take top time for this round. In round 2 and 3, it was Tresrey factory driver Kenji Tsuruta who managed to take the top time for both rounds and took the overall TQ with his DEX210. Maezumi (TRF201) took 2nd with Noriyuki Kawashima (B4) taking 3rd. There were 18 Durango DEX210s in the race and 4 of them made the A final. In the final Kawashima got the best start and passed the two cars ahead and won the race, with Hideki Nakajima (B4) 2nd and Maezumi (TRF201) 3rd. After the award ceremony, Tresrey held a big lucky draw prize which included a DEX210 kit, Speed Passion ESCs and motors.
Source: Tresrey [tresrey.com]
Wednesday, November 30, 2011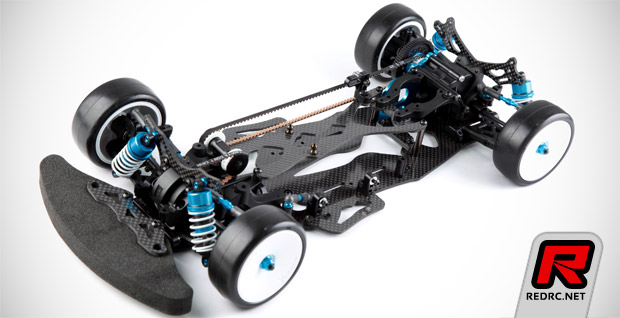 Look for a full new line of VBC Racing products coming soon from Team CRC. New, innovative and exciting products from a team of engineers and racers tested on tracks around the world will be offered under the VBC Racing division. First up, a great new full carbon upgrade kit for the Tamiya TA-06. The 'Stage One' Tamiya TA-06/Pro upgrade is a full carbon fiber hop-up kit designed to bring true racing performance to the TA-06 and TA-06 Pro. The kit includes 2.5mm chassis, 2mm upper deck, 3mm shock towers front and rear, top bumper plate, side ESC plate, battery mounts, all aluminium parts and all required fasteners.
View more images of the upgrade here
Wednesday, November 30, 2011
Seen at the recent Asian Touring Series race in Japan, Much More have released their new Hybrid Pro all in one charger/discharger & power supply unit. This compact unit is microprocessor controlled, features 2 kinds of charge cutoff system, peak cut & temperature cut and can output a 10A charge and 5A discharge. Supplied with a in built balancer for Lithium balancers it also includes a 24A power supply with dual outputs to power everything else on your bench. Available in black and blue.
Wednesday, November 30, 2011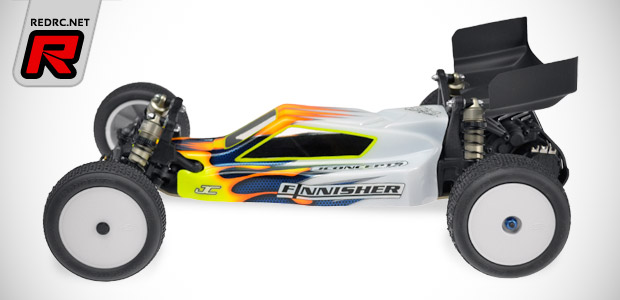 JConcepts have introduced 2 new Finnisher shells for the TLR22 and the new Durango DEX210 2wd chassis'. Increased windshield angle provides a steady force upfront during mid-flight wind gusts on large jumps while the forward cab placement changes performance / visible bias which helps steering rotation in low traction corners. The side-pods have been simplified and JC styled to remove unwanted changes in height to neutralize the at-speed handling. The chassis to body fit has been tightened up and with the addition of fastening hook and loop tape, eliminates empty voids that contribute to mid-flight directional changes. The rear of the cab has a new step feature and a louver which can be trimmed to allow air to escape at the top of the body through its V-shaped design. Body bodies are a drop fit onto their respective cars. In addition to the newly designed body, JConcepts has included 2 of the latest 6.5″ wide Hi-Clearance rear wings.
View more body images & product video here
Wednesday, November 30, 2011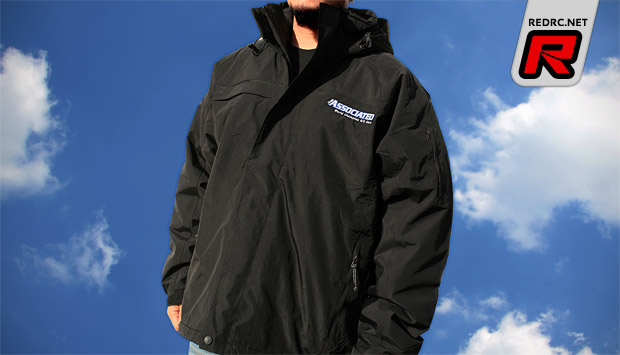 Stay warm and dry and look good too, in Team Associated's all-new winter jacket. It features a zip-up front with Velcro storm flap, zip-off hood and drop-tail hem with drawcord and toggle for adjustability. Embroidered Associated logos on the front left chest and large across the shoulders.
Wednesday, November 30, 2011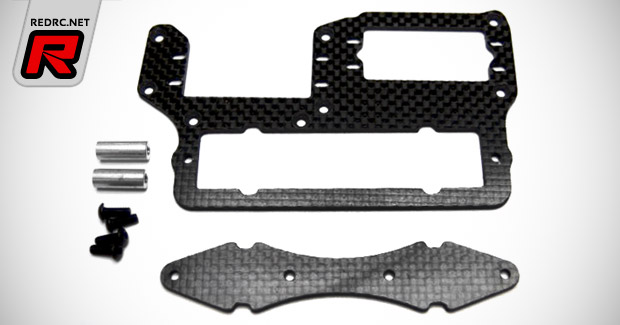 Xtreme Racing have released this carbon fibre battery forward servo tray for the Mugen MBX-6. This servo tray replaces the stock version and allows the rx pack to be placed forward in the car for better weight distribution. The set includes servo tray, battery tray as well as aluminium posts and fasteners. Made in the USA.
Source: Xtreme Racing [xtremercracing.com]
Tuesday, November 29, 2011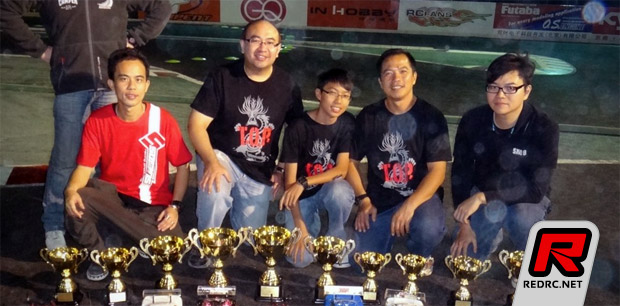 The PMTC 1/10th 2011 was run last weekend in Guangzhou, China. It was a fair day, humidity was low, and the air temperature was between 20 and 24 degrees and the event attracted about 100 entries. In the RR class, from the qualifiers to the finals, it was a tight race between K. Lee and Tony Su, with Tony TQ'ing. During the finals, K. Lee was as fast as Tony but couldn't find a way to pass him in all 3 finals so Tony won the race. In the 2WD Mini Class, Penny Yip was leading from the qualifiers to the finals by half a lap, so he TQ'd and won the race. The battl was for second between Anson Lee and Vincent Yip with Anson getting the runner up spot.
Tuesday, November 29, 2011