Shepherd Micro Racing have released their latest product line, Shepherd Tyres. In cooperation with a premium Italian manufacturer they created this new line of on-road foam tyres. Shepherd Tyres offer excellent grip combined with low tyre wear with the 1/8 scale tyres fitting on Velox, Mugen, Kyosho and Serpent OS2 adapters, while the 1/10 scale rims have 0mm off-set. For 1/12th scale pancars two different types of foam are available, carpet and asphalt and all tyres can be ordered on white standard rims and special lightweight rims. Available through the world-wide distribution network soon.
Source: Shepherd [team-shepherd.com]
Tuesday, February 2, 2010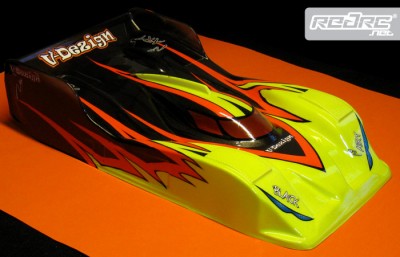 Black Art have released their latest 1/12th scale body shell, the Bomb 'R'. Directly inspired by the R8C winning design, this new shell will remain fast and smooth, with very good top speed combines with a lot of steering. Made from clear 0.5mm thick lexan, with a protective film, this new new body meets the latest EFRA rules and has been approved for all big 2010 races, including the Euros. Available now, the first batch will be 500pcs only.
Tuesday, February 2, 2010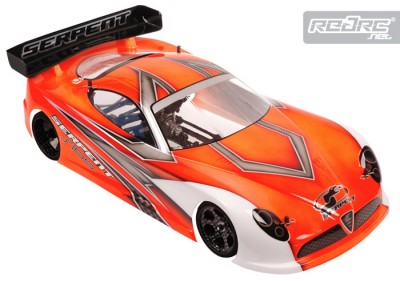 Serpent have announced that they will release the S100, the company's new World GT chassis, at the toy fair in Nuremburg this week. Releasing a number of photos of the new car, this Link type  1/10 scale pan-car uses the basis of the S120 and S120 Link car and shares a number of components with those cars. Planner for a release at the end of March, it uses the same front end as the S120, has an adjustable wheelbase, which combined with the link-system and lateral shock offers a great racing chassis for this growing class.
Click here for more images of the chassis
Tuesday, February 2, 2010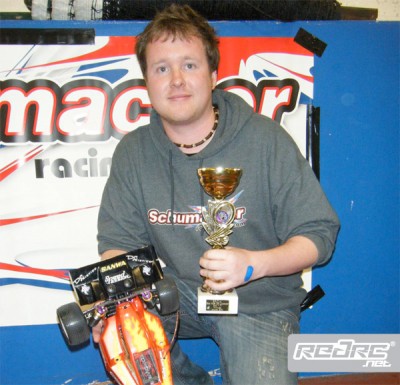 Schumacher are reporting that the Cougar SV made its much anticipated race debut this weekend at the BRCA British Open, which has replaced the Indoor Nationals formally run during the winter season. Against a strong entry of most of the UK's top electric off road drivers the race could not have gone better for the Schumacher team. The result was a convincing victory in the 2WD class, Simon Moss won all 5 of his races in the Reedy style event to score a maximum perfect score. Simon also recorded the fastest 5 minute run by a huge margin of 5 seconds and fastest single lap with his Speed Passion powered car.
Continue reading the report here
Tuesday, February 2, 2010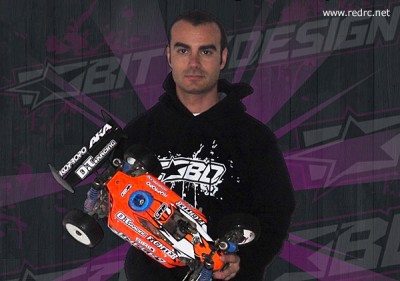 Italian company Bitty Design have announced that they have signe 2 time European champion Davide Tortorici for the 2010 racing season. Davide, who recently changed to Hobao, will use the company's new Fighter shell for the Hyper 9, which following track tests has shown to be faster and more agile in low speed turns, have better direction change and improves air flow to the engine.
Click here for images of his new Hyper 9 shell
Monday, February 1, 2010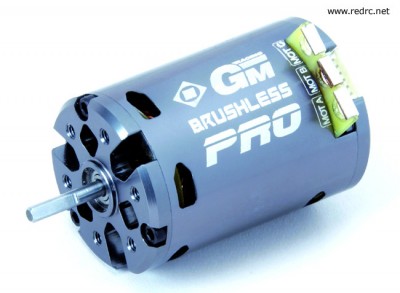 Schumacher Racing are announcing that GM Racing have released two new Pro motors for 2010. The 10.5 and 13.5 turn motors both feature new improved cooling and performance with a shorter and lighter can. Now available and set to be BRCA legal, pending appearance on BRCA website, they have a sensored design, are fitted with a 12.3mm spec rotor and includes sensor leads for GM and other speed controls.
Source: Schumacher [racing-cars.com]
Monday, February 1, 2010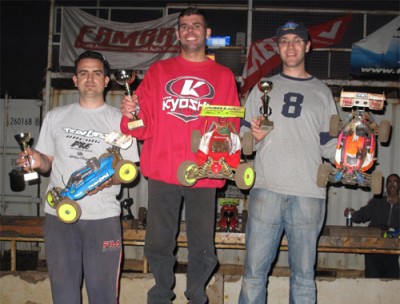 Last weekend race 4 of the Israeli Legaue took place at Rishpon racing track, north of Tel-Aviv. With top drivers from all over the country attending the race the 1/8th scale buggy class say an intense beginning to the final. Yaniv Sivan started from pole and with fast driving managed to open a gap on the rest of the field. meanwhile, Yaniv Levi from forth place advanced to second and Meir Azolay to third. The majority of the track was wet with high traction and the drivers put very fast laps and at the end Yaniv Sivan took the win followed by Yaniv Levi and Meir Azolay in 3rd. In the truggy class Ofer Rozen took the TQ, however it was Omer Asaig that started the race from pole. The first few rounds saw the pack running close together and all drivers were changing positions. After a few minutes into the race, Omer and Yaniv Sivan were neck and neck for a few laps but unfortunately Omer had to quit and so Yaniv could claim the double, with Or Levi 2nd and Ofer Rozen 3rd.
Click here to see the truggy podium
Monday, February 1, 2010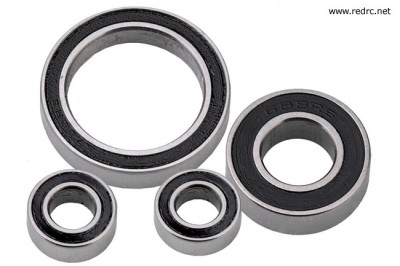 Reckward Tuning have introduced their, new for 2010, ball-bearing sets for different cars like the Mugen Seiki MBX-6, Kyosho MP9, Associated RC8, Losi 8ight, Xray XB808, Hong Nor X2, LRP S8BX as well as the Hyper 9 series. These ball-bearing sets are available with a black seal and use a special grease and are a low cost offering for everyone who wish to replace their standard ball-bearings.
Source: Reckward Tuning [rmv-deutschland.de]
Monday, February 1, 2010