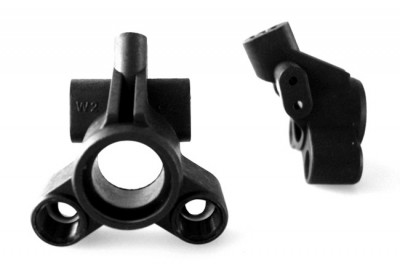 Serpent have released these new rear W2 uprights for the 966. A direct replacement for the standard part, they offer more steering in corner entry and faster/easier hairpin turn in. Available in OS2 version only, these super strong wide offset uprights offer 3 different upper roll centre mounting positions.
Source: Serpent [serpent.com]
Tuesday, December 1, 2009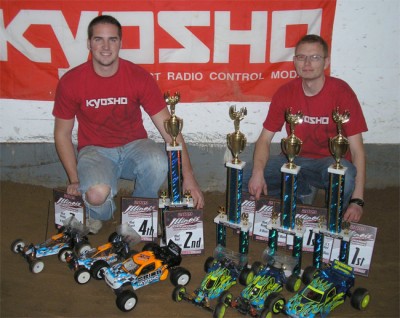 Over the Thanksgiving weekend, Adam Rayls and Ben Ellis attended the 13th Annual Illinois State Race at Rectors RC Raceway in Alboin IL. Saturday was Stock Class Day and Adam was able to secure the TQ and win in the stock truck class. He was also able to get the TQ in stock buggy and finished 3rd behind winner Jacob Robins and 2nd placed Chris Shieldsmith. In stock 4WD, Jacob Robins took the TQ and win for Associated while Adam finished 2nd with Chris Shieldsmith 3rd. On Sunday for Mod Day, Ben Ellis was able to grab the TQ in 2wd Mod ahead of Adam, while in Mod truck Adam got TQ in front of Ben, while in 4wd Mod Jacob Robins took the TQ spot. In the mains Adam was able to get out to and early lead in all three classes and couldn't be passed. Adam went on to sweep all three classes in the Mains. Ben Ellis finished 2nd in 2WD and 4WD.
Click here to see the class results
Tuesday, December 1, 2009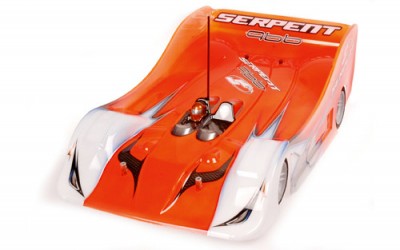 Having shown you the first CAD images of the new Serpent 966-e last week, today the company has released photos of the final product together with full information on this new car. Sharing the complete racing chassis with its gas-car brother, the Serpent 966, it features independent suspension, fully adjustable set-up and a 3 belt-drive system. The challenge of this project was to arrange the layout of all electronic components in such way that the optimal car balance is maintained. This combined with putting all components as low as possible in the car, for lowest center of gravity and to make sure the body can be mounted without cut-outs for improved aerodynamics.
Click here for more information
Tuesday, December 1, 2009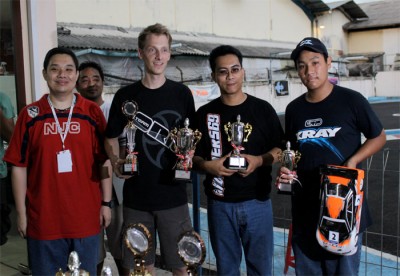 Last weekend saw the Indonesian EP series end of year race held on Sunter International Speedway. The race open for 3 classes, Stock 11.5 BL, Modified Class and Formula-1 class. A 2 days event, Saturday had 4 qualifying rounds with the 5th and final round on Sunday along with the triple mains. The race had 50 drivers and they were greeted by variable weather, sunny, cloudy and rain, so all drivers had to repeatedly change their setup. It was Tamiya team driver Jilles Groskamp, who made a trip from Thailand, that took the pole position in the stock class followed by young Xray driver Bowie Ginting in 2nd and long time racer Rudy Hardjo in 3rd. In Modified, Jilles Groskamp also took the TQ spot followed by Xray driver, Danny Iswahyudi with Kris Heriyana in 3rd position.
Continue reading the report here
Tuesday, December 1, 2009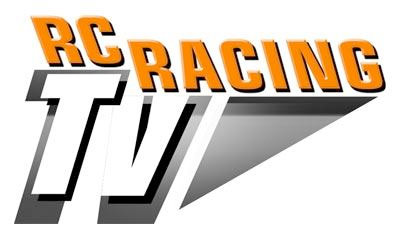 The producers of the RC TV show RC Racing were in touch to inform us of the start of their 4th season, something we previewed a few weeks ago, which premiers this Wednesday on European cable channel Motors TV.
To Kick us off we have our first ever 1/10th offroad action with the 2WD Final from the "King of Dirt" championship and a full report form the Nurburgring, home of the Baja 24 hours Endurance race. And of course all the news views and interviews that have made the show famous around the world.
The show premiers at 18:20 in Europe, and 18:35 in the UK, on Motors TV this Wednesday the 2nd of December and will receive several more showings across the month. Please check Motors TV site for further details.
Source: RC Racing TV [rcracing.tv]
Tuesday, December 1, 2009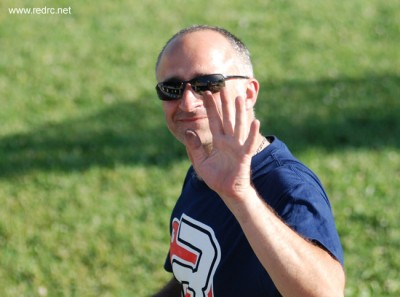 RB Products, distributors for Serpent in France, have announced that front running National driver Jacky Mouton will return to using the Dutch brand next year. Jacky, who raced for Kyosho last season, will return to Serpent using their new 733 1/10th scale 200mm chassis and will compete with the new car in the French Nationals together with the European Championships.
Source: RB Products [rbproducts.com]
Tuesday, December 1, 2009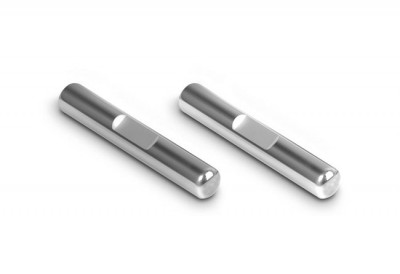 New from Xray, for use with the XT8, are these polished chrome pins for the ECS drive shaft. Sold in a set of two, these 2.5 x 15.8mm pins have been specially hand-ground to create a flat spot for tightening the set screw for maximum precision when putting together the drive shaft assembly.
Click here to see the pins mounted
Tuesday, December 1, 2009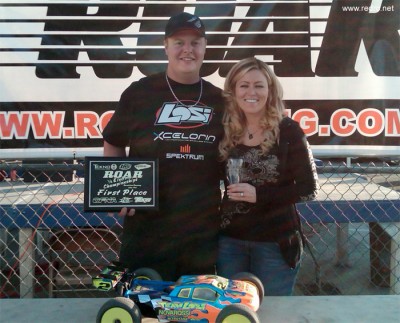 This past weekend saw the first annual 1/8 Electric Nationals run at Revelation Raceway. Adam Drake ran the Pro Truggy class with his 8ight-TE 2.0, powered with Xcelorin speed control and 1700Kv motor, and TQ'd all three rounds to take the overall top qualifying spot in Pro Truggy. In the A-main Adam Drake would put in a great performance making no mistakes to take the victory in front of Tyler Vik and Ty Tessmann.
Source: Losi [losi.com]
Monday, November 30, 2009