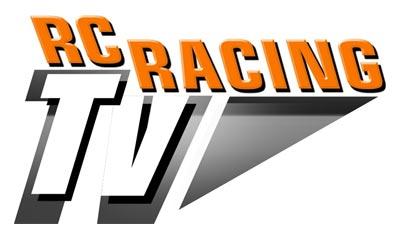 The producers of the great RC TV show RC Racing were once again in contact to inform us of the upcoming Episode 4 which premieres this Wednesday on European cable channel Motors TV.
This month we have a report from the Autosport Show taking in all the action from the BRCA stand, we're in Vegas for the IIC 1/12th Mod final, with full commentary by John Hindhaugh, and we have an exclusive in-depth interview with World Champion Andy Moore as he looks forward to the season, and most importantly the 2008 World Championships in Thailand. Plus news and reviews of the latest vehicles from HPI and Kyosho.
Click more for the UK times… (more…)
Tuesday, February 5, 2008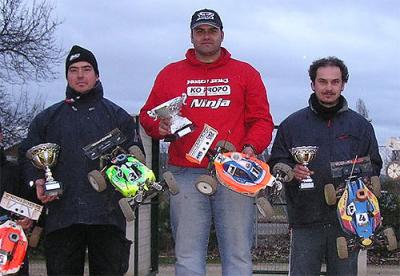 Last weekend saw the first race of the 2008 regional season take place in the centre of Spain in a town called Valladolid. The weather was very windy and cold and the drivers had to contend with a slippery track, but the atmosphere was good and everybody enjoyed themselves. The final saw Mugen driver Daniel Vega start from pole position and he went on to win the race ahead of Losi driver Felix Zamorano in 2nd with Hoboa racer David Marcos in 3rd.
Source: Vas Modelismo [vas-modelismo.com]
Tuesday, February 5, 2008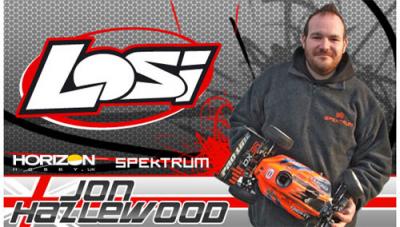 Horizon Hobby in the UK are delighted to announced that top off road racer Jon Hazlewood has joined their team to race Losi and Spektrum for 2008. He will be using the new Spektrum DX3R, Losi 8ight and 8ight-T at all events of his choice along with this years Euros and the all important World Championships. Jon brings with him his long standing pit man Jon Dell, years of experience and an amazing dedication to his racing and leaves behind a team who have supported him over the past few years and Jon had this to say.
I am leaving a very hard working team who have given me great support, but I feel it is now time for a change and some new challenges. Losi have proven over the years that no matter what class of racing they participate in they dedicate their resources until they succeed and I want to be a part of their plans. During 2007 I watched how fast the car was and the excellent level of trackside support that Horizon UK were providing. I am delighted that I am now part of the team and incredibly excited at the prospect of driving the cars this year.
Source: Horizon Hobby [horizonhobby.co.uk]
Tuesday, February 5, 2008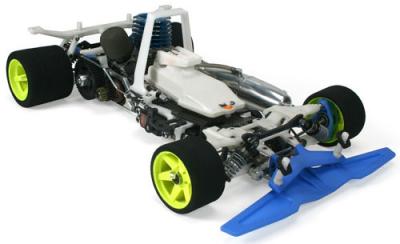 Team Magic have released details about their new 1/8th scale circuit Concept car. Still in its prototyping phase, the car still sports many white proto parts and is sure to have some final tweaks and small design changes before the car hits the market. Yet to be named, this new competition racer features lightweight precision made bulkheads & mount, quick release front and rear axles, quick release 2 speed system as well as many features you would expect from a 1/8th scale chassis.
Click here for feature list and to see more photos… (more…)
Tuesday, February 5, 2008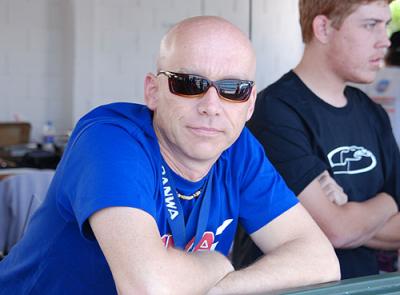 Merlin Fuel have announced that German racer, and Serpent chief designer, Michael Salven will contest this season using their products. Michael has been 4 time European Champion, 2 time World Champion and has won lots of National titles in both 1:10th and 1:8th scale, which makes him one of the most experienced drivers around. Together with the Merlin R+D Department, he will be giving his input to help improve the Spanish company's range of products.
Source: Merlin [merlinfuel.com]
Monday, February 4, 2008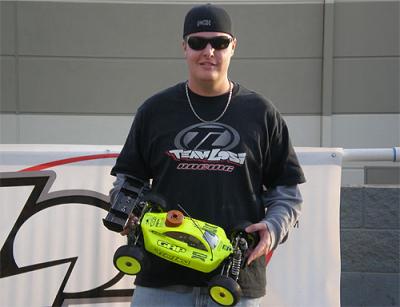 Losi have announced that 2007 ROAR National Champion Adam Drake will campaign Mario Rossi Tuned engines from GRP through to 2010. Drake joins Losi factory drivers Mike Truhe and Yannick Aigoin who have previously announced their commitment to running GRP Engines. With the addition of Drake to the GRP lineup, the potential of a Losi/GRP 1-2-3 finish at the IFMAR 1/8th World's is now stronger than ever. Drake commented on the announcement:
First of all, I want to thank Trinity for their support over the past 9 years, they have been a very important part of my racing success. I'm really excited for this new opportunity to race GRP engines and joining Yannick and Mike to focus the efforts of the Losi/GRP combination toward the 2008 Worlds.
Adam added that his engines will be powered by Losi Nitrotane Performance Engineered Fuel in 2008. Nitrotane fueled numerous wins by Losi drivers in 2007, and Drake is looking forward to racing with the powerful combination of GRP Engines and Nitrotane Fuel starting at the Dirt Nitro Challenge later this month.
Source: Losi [losi.com]
Monday, February 4, 2008

The 15th installment in the Xray column from Xray owner and chief designer Juraj Hudy is now online. In this months column, Juraj talks about the development of the Pro version of the M18 truck.
It was fairly easy to brainstorm about what we needed and wanted to improve and change for the new M18T. We needed to bring the platform to the new level of high-competition racing so as to meet and exceed the expectations for reliability and performance. The code project for the new car was set right away, to make a professional M18T and as such the name M18T PRO was set in place. The goal was set, we just had to work out all the details.
Read the full column here.
Source: Xray [teamxray.com]
Monday, February 4, 2008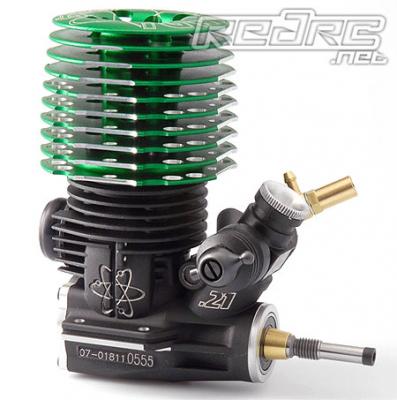 On Saturday we showed you the first pictures of the new Sirio BK Evo4 STI, spotted while track testing in Italy. Sirio have been in contact since and were kind enough to supply us with the first pictures of their .21 range of engines for 2008. As well as the green headed BK Evo4 STI (above), the new line includes other buggy motors such as the CL7 B, the CL7 B STI and the magnesium headed version of the BK Evo4. For circuit racers there are 2 motors to choose from, the RR STI and the CL7 R STI. Later this week we hope to bring you more information about the new Sirio engine line, as well as internal pictures of the motors, taken at the Nuremberg Toy Fair in Germany.
Click more to see the other engine pictures… (more…)
Monday, February 4, 2008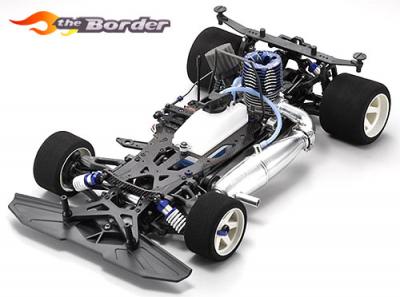 Our site sponsors, The Border, have informed us that they have the new Kyosho Evolva M3 back in stock. This car sold out extremely quickly the first time it was in stock and is believed to go quickly this time around too so be sure you get your order in straight away if you want one. The Border also carry a complete line of spare parts for this car and all are available at very reasonable prices.
Click here to go to the Evolva M3 product page.
Monday, February 4, 2008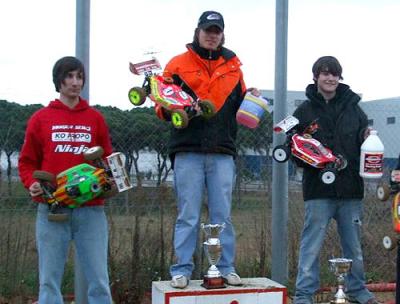 This weekend saw the first round of the 2008 Catalunyan Championships take place in Santa Perpetua, and saw 65 racers in attendance. After the wet weather on Saturday, Sunday stayed dry but overcast and saw European Champion, and new GRP signing, Robert Batlle take the top spot for the final. In the race, the Hobao driver could take the win, finishing in front of Nanda racer Gerard Roig in 2nd, using the new SIIM engine, and Mugen driver Alex Brujas in 3rd.
Source: Auto RC [auto-rc.net]
Sunday, February 3, 2008