Here we have this weeks round up of product releases and race reports from our site sponsors Xray. Our summary includes everything published by the Slovakian manufacturer on their own website in the past week, so if you didn't find the time to visit, be sure to read on. This weeks round up includes the following stories.
– XRAY new RX8 alu belt pulleys
– Swedish Champion Magnus Vässmar Joins XRAY
– XB808 Wins in Rinella, Malta
– Swiss Champion Mattia Pesenti Joins XRAY
– T3 2012 Wins ETS R1 – Pro Stock in Koblenz
– NT1 & T3'11 at the Beijing International Race
– T3'12 & XII Link at the IIC in Las Vegas
Click here to view the round-up
Sunday, November 27, 2011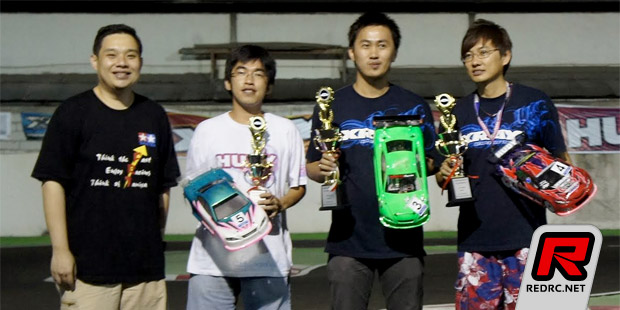 The annual Indonesian Year End Race was held recently at the Sunter International Speedway (SIS) in central Jakarta, Indonesia. With over 90 entries registered from all over Indonesia the race would see 3 classes be run, stock touring 11.5T boosted, front wheel drive 13.5T handout and mini 2wd. The most popular class stock touring 11.5T boosted would go down to F-Main, while competition for the Indonesian national title was still ongoing. The track layout was newly designed by track manager Suwardi Suliandy with a superb layout and surface, as well as an air conditioned pit and viewing room.
Continue reading the report here
Saturday, November 26, 2011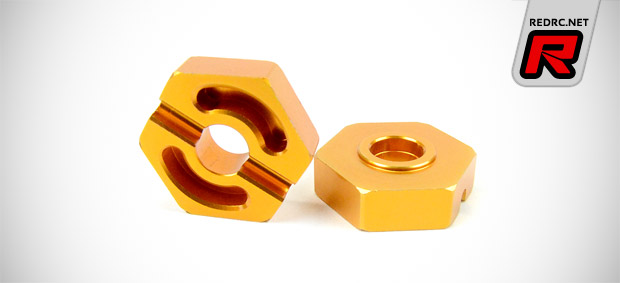 Team Durango have introduced these alloy wheel hexes are designed to fit both the rear axle of the DEX210 and the front and rear axle of the DEX410 models. Precision machined from high quality aluminium and then anodised in Team Durango gold for ultimate bling they offer a stronger alternative to the standard plastic items on your kit. They have additionally been machined on the front face to keep the weight down without sacrificing strength. Sold as a pair.
Source: Durango [team-durango.com]
Friday, November 25, 2011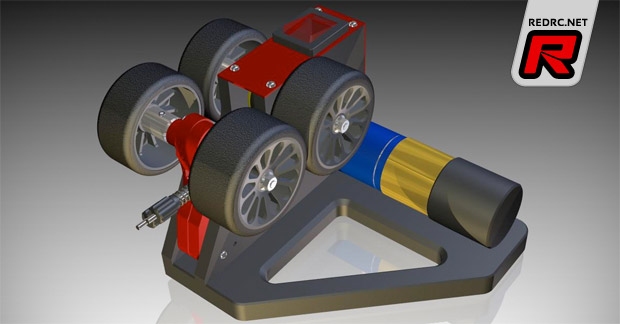 Capricorn have introduced their new Brain Stuff brand, dedicated to quality materials, technical solutions and R&D. Their first product is this tire additive applicator which helps apply the additive to the tires. An electric motor runs at a constant speed rotating the tires placed on the first axis and contact the other two tires which will run in the opposite direction. An adjustment on the two cams allow you to set the pressure between the tires and choose the type of additive penetration. Works with 1/8th and 1/10th tires.
View more images of the applicator here
Friday, November 25, 2011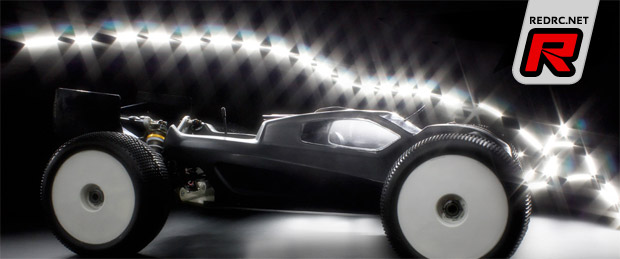 Durango have made the announcement that their long awaited 1/8th scale truggy is coming soon. Called the DNX408T, we have no other information on this new chassis but we can presume its heavily based on the DNX408 buggy. More information as we get it.
Source: Durango [team-durango.com]
Friday, November 25, 2011
Japanese company Tresrey are going to release new products for the Durango DEX210 and DEX410V3 kits in early December this year. First up are these high precision machined shock bodies with special smooth MOS coating which will provide a lot less friction. This 'big bore shock' conversion set includes 3mm shafts also for less friction against the O-rings and with the included machined 6-holes shock pistons, this conversion will upgrade your standard shocks to the ultimate level. Also new is a high quality carbon graphite steering plate for the DEX210. This part helps resolve one of the only few weak points of the car and is a perfect replacement for the standard plastic steering plate.
Friday, November 25, 2011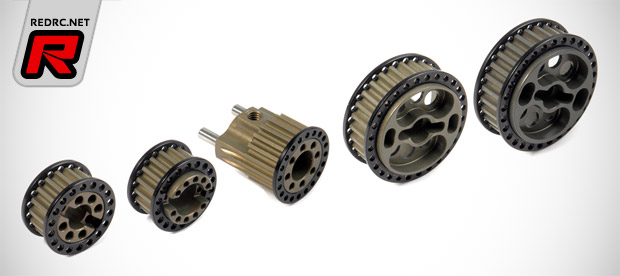 Xray have released a complete set of aluminium drive pulleys for the RX8. CNC-machined from premium lightweight Swiss 7075 T6 aluminum, hard coated for extra durability and long lifespan and has been strategically lightened. Rotating mass is reduced without sacrificing strength or durability. Available in 18T side, 18T front, 28T front, 29T front and 20T rear centre, the 2 speed centre belt pulley is integrated with brake disk adapter and includes factory-pressed pins (non-replaceable). All pulleys come factory pre-assembled.
Source: Xray [teamxray.com]
Thursday, November 24, 2011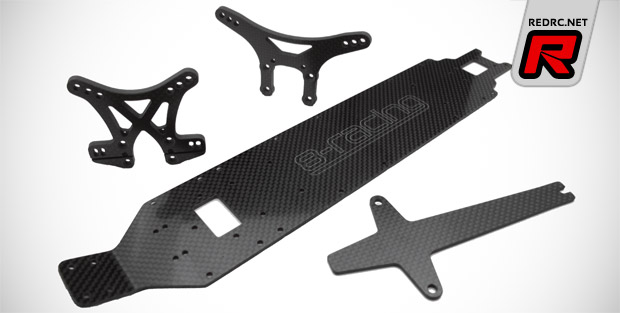 8-racing now offers some carbon fibre option parts for the Durango DEX210 and Associated B4. The new carbon fibre shock towers and battery strap for DEX210 are stronger then the plastic versions and perfect for indoor racing. The carbon fibre chassis for DEX210 with front kick up is lighter than the original alloy one and brings more flex to buggy which is especially good for use on low traction tracks. Also new are some front and rear carbon fibre shock towers for the Associated B4 with blue anodized alloy holders, adjustable holders for 23,5mm and 25mm battery height and all screws you need to mount it.
Thursday, November 24, 2011