LRP have released their new A2-STX Pro 2.4GHz transmitter, a high value for money transmitter complete with high-end features. The little brother of the successful C3-STX 2.4GHz Pro it impresses with its 2.4GHz system through extremely high reliability and transmission security. Features include end point adjustment, fail safe function that sets channel 2 to a defined position in case of a weak or lost radio signal, a 2.4GHz mini 2-channel receiver and ergonomic grip and steering wheel.
Source: LRP [lrp.cc]
Wednesday, March 17, 2010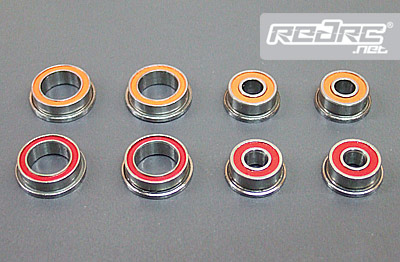 Ball bearing specialist, ABEC35, have released new ball bearings for most 1/12 pan chassis and 1/10 World GT Class. Based on their Type-X technology, oiled with rubber shields, economy and ceramic hybrid. They claim that these ball bearings are as smooth as metal shielded ball bearings and protect against hair from indoor carpet tracks. Available in model FR2-5 (1/8×5/16 x9/64F) and model FR168 (1/4×3/8 x1/8F).
Source: ABEC35 [abec35.com]
Wednesday, March 17, 2010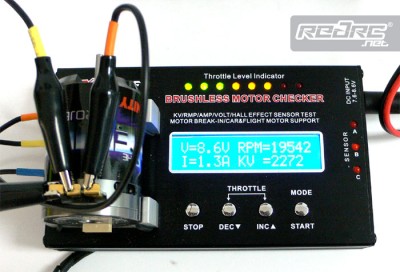 Team Epic have released this 7.4v powered motor dyno that allows you to test brushless motors with out the need of hooking up a speed control. Gives you KV, RPM and amp draw at user set voltage input and there is a mode for testing the function of the sensor to make sure it is functioning correctly. Runs off a standard 7.4V LiPo battery pack, so no big power supply is needed and it is small light and easy to transport to and from the track.
Source: Team Epic [teamepiconline.com]
Wednesday, March 17, 2010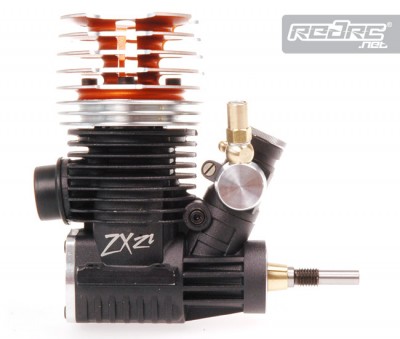 Mega have released the latest generation DS4 ZX21 and ZX12 engines, the result of continuous development in cooperation with the Mega racing team and Picco. The ZX21 3.5cc circuit engine features a new 7 port ABC set, new cooling head with 3-fin combustion chamber and crankshaft with new timing. Also available in the hand tuned EM version, it additionally sports a black case, lightweight crankshaft, hand selected piston & liner and hand work on the porting. The ZX12 2.1cc engine has a new cooling head and new back plate, with the EM version sporting the same upgrades as on the ZX21 version.
Click here for more engine photos
Tuesday, March 16, 2010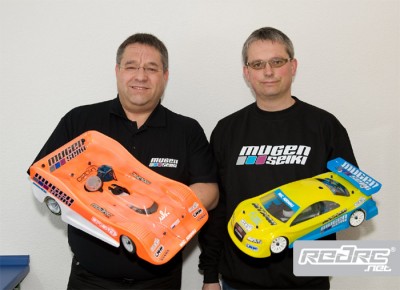 Joerg and Uwe Baldes will race for Mugen Team Germany in the 2010 season. With the successful and established chassis of the Japanese manufacturer Mugen Seiki the brothers will enter the 1/8 as well as the 1/10 scale nitro class. Both will mainly compete in races in Western Germany and also at the German Nationals in both categories. Furthermore they are looking forward to international races with the World Championship 1/10 in Houston/Texas as an expected seasonal highlight. "We are delighted about this new challenge and the opportunity to enter both classes with Mugen" said Joerg and Uwe Baldes. "We especially look forward to the new MRX5, a real innovation on the 1/8 scale market."
Continue reading the release here
Tuesday, March 16, 2010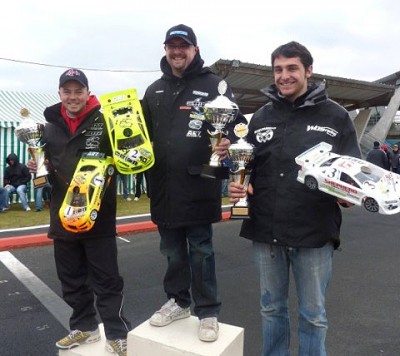 The opening round of the French 1/10th 200mm Nationals took place last weekend in Neuville de Poitou in the west of the country. Qualifying on Saturday, with the introduction of 7 minute heats, saw Nicolas Bougnoteau take the pole position in the Elite class with the new Capricorn LAB-C01, while in the National series it was Quentin Leroux at the head of the field. In the Elite main final it was a to be down to who changed tires or not and it was former World Champion Adrien Bertin who made the correct call to not change and he took the win 2 laps in front of Bougnoteau who did change, with Thomas Desmarie taking 3rd. In the National class, pole man Leroux led from start to finish, to win by 2 laps with Michaël Fouin in 2nd and Théry Persyn in 3rd.
Click here for the National podium
Tuesday, March 16, 2010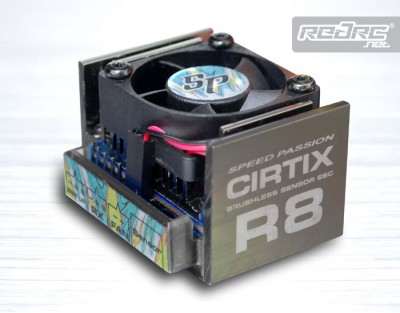 Seen at the toy fair last month, Speed Passion have released the all new Cirtix R8 speed controller for 1/8th electric buggy and truggy racing. The small footprint fits any application with room to spare, while the super tough integrated alloy heat sink case keeps it protected and running cool under harsh racing conditions. The Cirtix R8 runs both sensored and sensorless motors for the ultimate in flexibility and smooth power delivery and includes the Cirtix pocket programmer to make dialing in race settings easy and fast and with no laptop needed.
Click here for more images of the Cirtix R8
Tuesday, March 16, 2010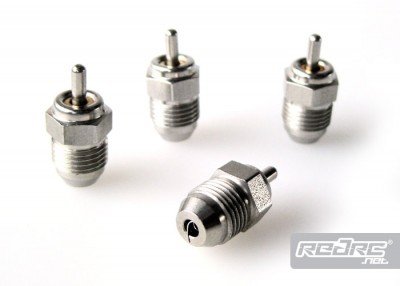 Xceed have released their new line of XPT high performance turbo glow plugs. Featuring a high quality stainless steel casing, with perfectly isolated pin, the platinum wire has been precision welded at the correct length to achieve best performance and durability. Sold in a new blister pack, for off road there is the 4H, 5H, 6H and 7H, while for on road there is the 4C, 5C, 6C and 7C.
Click here to see the new blister pack
Tuesday, March 16, 2010