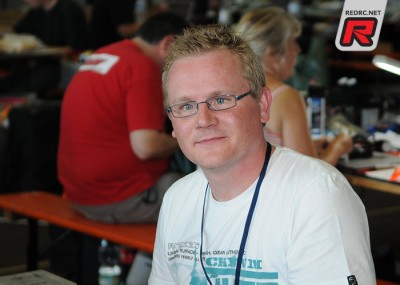 1/12 scale on-road specialist Markus Mobers got in touch to tell us that he recently left Team Serpent as a team-driver and representative. Markus left the team on his own wishes after four years as a member of the company's travelling race team. Varying product ideas made the end of partnership unpreventable. Markus likes to thank Team Serpent for their support in the past years. The three time in a row European 1/12 stock vice-champion will now join forces with On-Point USA, a new brand on the 1/12 market. The partnership is working on an 1/12 scale upgrade kit, the new car will be available early September. In Europe On-Point USA will be distributed by Speedtech RC Germany.
Friday, August 12, 2011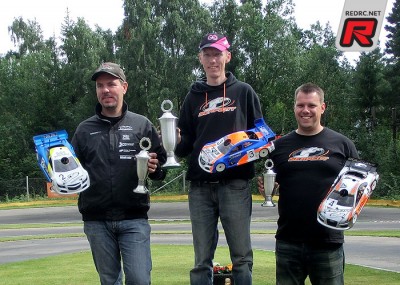 The racing club in Vaxjo hosted the 2011 Swedish 1/8 scale and 200mm nitro on-road championships. After practice on Thursday Friday it was time for qualifying on Saturday with Markus Hellquist taking TQ in the 200mm class with his Serpent 733 followed by Mikael Fransson, Per-Ola Hard and Tomas Andersson, all of them driving Serpent's 733. In 1/8 scale Mikael Fransson (Serpent 966) took the TQ honours, followed by Niklas Johansson (Mugen),  Patrick Sahlin (Mugen) and Marcus Lindner (Serpent 966).
Click here to continue reading the report
Friday, August 12, 2011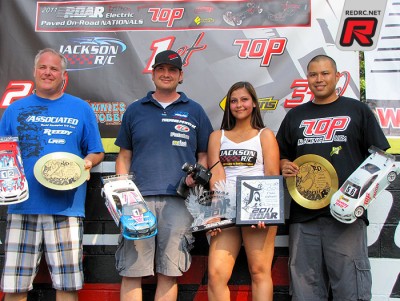 Xray got in touch to tell us about their recent success at the 2011 US ROAR on-road nationals. Xray team driver Paul Lemieux was able to take TQ in the Modified class after four rounds of qualifying outperforming RC-Car legend Rick Hohwart and team mate Kevin Hebert. In the finals Paul made a clean sweep by winning both the first and second A main securing him the title and Xray the 33rd US national championship. Second place went to Rick Hohwart with EJ Evans completing the podium in third place.
Source: Xray [teamxray.com]
Friday, August 12, 2011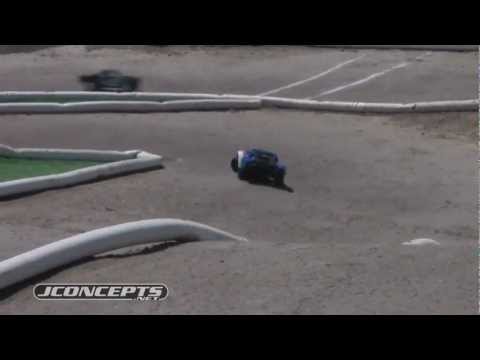 JConcepts introduce the new Hi-Flow Short Course body shell for most of today's 1/10 scale SC trucks. The design goal of the body, that is introduced in time for this week's 2011 ROAR electric off-road nationals, was to eliminate the so called parachute effect often associated with SC trucks. With big air escape areas that are easily cut out using an x-acto knife and newly designed number and name panel on the sides the body provides the best possible jumping characteristics and straight-line ability.
Source: JConcepts [jconcepts.net]
Friday, August 12, 2011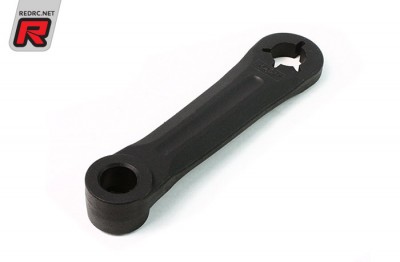 The lightweight flywheel & locknut wrench from Yeah Racing is made from tough plastic material and ideal to securely hold 2-shoe or 3-shoe flywheels during clutch assembly. The tool also incorporates a 17mm hex wrench for standard 1/8 scale wheel nuts.
Source: Yeah Racing [yeahracing.com]
Friday, August 12, 2011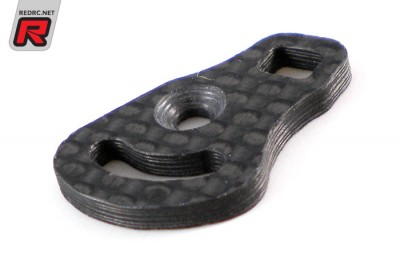 KM Racing release an updated version of their carbon belt tensioner mount for the H-K1 1/10 scale 200mm on-road chassis. The new design provides a more precise belt tensioning and increased tightening range on the short chassis version with the 384mm belt. The mount is cut from high-quality carbon and available now.
Source: KM [km-rc.com]
Friday, August 12, 2011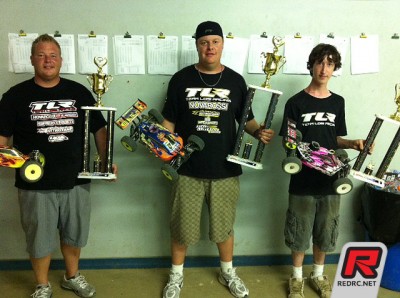 TLR factory driver has won both the 1/8 scale nitro buggy and truggy class at the recent Leisure Hours Raceway Summer Sizzler in Joliet, IL. In the buggy class he won ahead of TLR drivers Chuck Berg and Daniel Yachnin, all of them driving the TLR 8ight 2.0. With the truggies it was again Adam who left the competition in the dirt with Chuck Berg taking second and Jimbo Kvidera in third position.
Click here to view the Top 3 results
Friday, August 12, 2011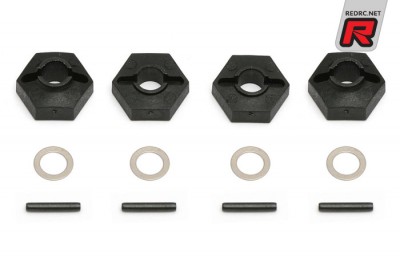 Team Associated is pleased to introduce a 12mm hex drive front wheels for the RC10B4 and RC10B4.1 buggies. Available soon or already are plastic wheel hex adapters including shims and drive pins, B4 front axles for hex use, SC10 steering blocks to go with the hex axles as well as white and yellow 12mm hex disc front wheels. The rear hex adapter allows the TLR22 rear wheel offset to be used and the front wheels also fit the Kyosho RB5 buggy.
Click here to view the other new parts
Friday, August 12, 2011