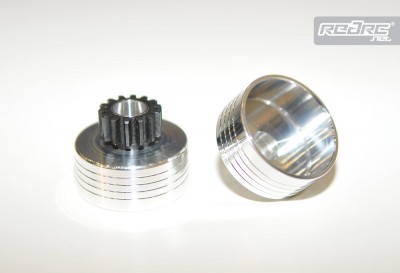 Aftermarket parts maker PSM Racing had their range of products on display here at the toy fair and are debuting some new additions too, including these new clutch bells. Made from aluminium, they are lightweight and offer the ability to mount your own clutch pinions using the threaded end and PSM intend to also plan to produce a suitable range of pinions. Other new items include the new range of brake discs, which use a new material, and will be suitable for various different cars.
Click here for more information and photos
Sunday, February 7, 2010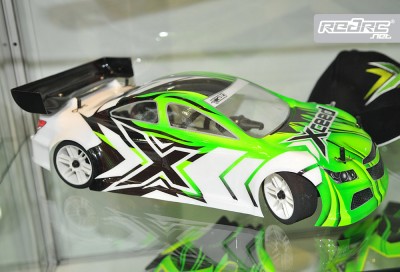 Xceed have further extended their product line-up with the introduction of many new items at the show. Expanding their tire line, their are new 1/8th scale truggy tires as well as 1/10th scale off road tires to add to their recently released 1/8th buggy tire line up. Also for 1/8th off road were the company's new buggy shells which will be available for a wide range of different brands of car. Continuing with the bodies, there is a new 1/10th scale 200mm touring car shell, which is a departure from the current release of shells in that it goes for much more upright side windows for improved cornering, as well as the previously announced 1/12th and 1/8th scale on road shells.
Click here for more information and photos
Sunday, February 7, 2010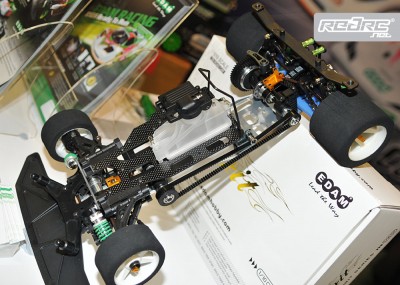 Taiwanese car manufacturer EDAM were showing off a prototype of their new as yet unnamed 1/8th scale on road car. A complete overhaul of their previous car, with new chassis plate, radio plate, wishbones, rear body mount and braking system, it is again a conventional but solid design. They also are displaying their Spirit 981 Gold Edition 1/10th 200mm chassis, with gold anodised parts and supplied with many optional parts as standard.
Click here for more information and photos
Sunday, February 7, 2010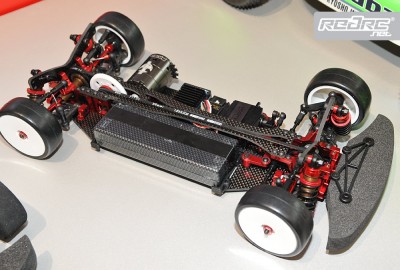 New from Kyosho is their 190mm competition touring car, which we have seen in various stages of development over the past few years. Called the TF6, everything is more centralized on the car and it is LiPo ready and more durable than the previous car with stronger rear drive cups. The front drive system, which we got the first view of at the DHI Cup, uses steel balls to provide forward drive between the drive cup and front drive shaft yet wont bind under suspension compression. The car is set to be released in May.
Click here for more information and photos
Saturday, February 6, 2010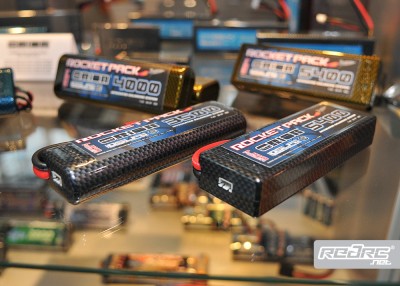 Team Orion are showing off their new range of Rocket Packs that feature an integrated balancer socket, removing the need for a small wire and socket coming out of the pack allowing you to easier position your battery in the car. Supplied with the relevant cable to connect the charger balancer to the balancer port. Other updates on the battery line up include the new 5400mAh 45C Carbon race pack, the new one cell 3.7V 4200mAh 45C pack and new 4S, 5S and 6S packs packs for 1/8th off road. For the E-Revo and mini E-Revo there is a large range of LiPo packs for each of the cars in a range of power ratings and which come with a range of different skins to customise the look of these packs. The Swiss company were also showing off their new line of 6.6V LiFe packs which go up to 3800mAh with 60C.
Click here for more information and photos
Saturday, February 6, 2010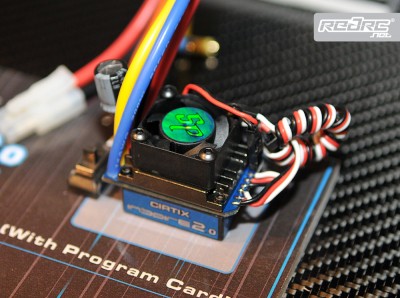 Speed Passion have a presence here at the fair, shairing a booth with UK distributor Schumacher Racing. Amongst other things they are showing off their new line of Citrix speed controllers, some of which we have covered before. New for the show there is the Cirtix Inspire 2.0, a high performance sensorless ESC that can support up to 4000kv with 2 cell LiPo, and the Cirtix R8 1/8th scale brushless ESC that can support up to 3000kv with 4 cell LiPo.
Click here for more information and photos
Saturday, February 6, 2010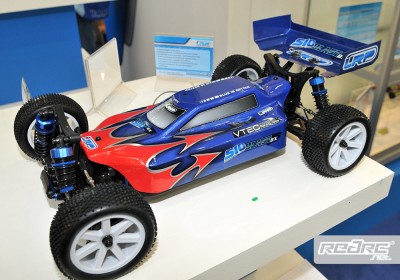 LRP have a shiney new presence at the Toy fair with their impressive new 2 level booth, in which they were showing there latest and greatest products. Drawing much attention for its value for money, the new S10 Blast BX is a 150 euro 1/10th scale 4wd electric powered buggy. For that price you get a neat little buggy which comes pre assembled with painted body, all electronics built in, including the battery, a 2.4ghz radio and a wall charger. Definitely a good deal and a good starter car for anyone looking to enjoy the fun of offroad. As you progress you can of course upgrade the car to suit your abilities with multiple performance enhancing optional parts to become available.
Click here for more information and photos
Friday, February 5, 2010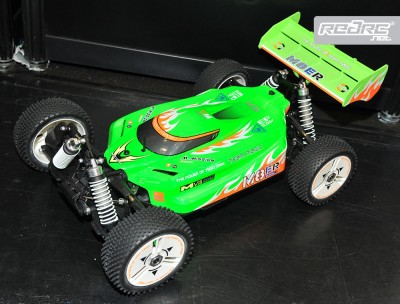 Swiss Team Magic distributors HRC distribution were showing of the prototype Team Magic M8ER 1/8th scale brushless buggy. Set to become available in March, it comes pre assembled and is supplied with the HARD 1/8th scale brushless ESC and motor. Team Magic will also sell conversion kits for their current 1/8th scale gas buggies to convert them to brushless power.
Click here for more various new products
Friday, February 5, 2010