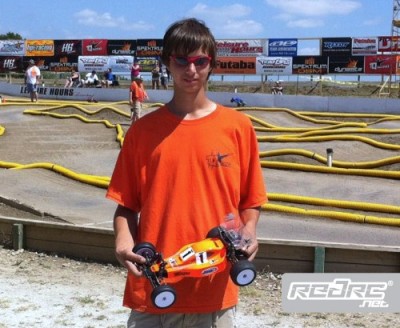 TQ Racing are reporting that their driver Kenny Ferris has won the 2010 ROAR 2wd Stock National Championships with his SX10 2w. TQ Racing also made their debut with the new SX10 SC Short Course Truck with team driver Travis Amezcua almost winning the 2wd Open Short Course National Championship, finishing a very close second after winning the second A Main. Mike Ziolkowski also used the SX10 SC to finish second overall and win the third A Main in the 2wd Stock Short Course class.
Continue reading the report here
Tuesday, August 24, 2010
Venom have released two new chargers, the first this Pro Charger Ultimate which represents the next generation of high power battery charging in RC. Capable of charging up to 10 amps and discharging at 5 amps, it is built to withstand today's high power systems. The Charger will charge all types of batteries, including LiPO, LiFe, Li-Ion, NiCD, NiMH, and Lead Acid batteries. Additionally, it has a 5V 1amp USB output for charging devices that use a USB style charger. The sealed touch panel display eliminates unwanted dirt and debris from interfering with button function. The 2nd release is the Easy Balance LiPo charger which was developed with high performance, low cost, and ease of use in mind. Simple turn of the knob current adjustment is all you need to be ready to charge your 2-4 cell Lithium Polymer battery pack. The included AC wall adapter gives you the convenience of charging at home without buying another power supply.
View the full specs and features here
Tuesday, August 24, 2010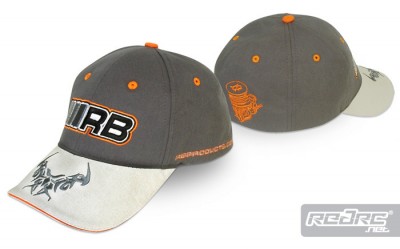 Some new merchandising from RB Products in France, the European Champions release this new cap. Featuring 3D embroidery and flexible elastic allowing the cap to fit perfectly the head, it is available in two sizes small/medium and large.
Source: RB Products [rbproducts.com]
Tuesday, August 24, 2010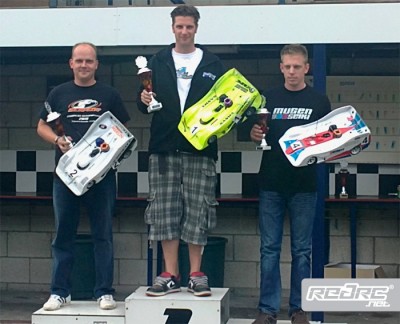 The weather forecast was to expect rain for the 5th round of the Dutch 1/8th scale National championships but thankfully it was wrong and the whole day saw dry weather on the MACH track in Heemstede. Qualifying saw Rick V with the Mugen MRX-5 did take the pole position 2 seconds in front of Ilia v. Gastel, with the 3rd spot going to Robin d'Hondt and in the 4th and final direct final spot was Jordy Block.
Continue reading the report here
Tuesday, August 24, 2010
MIP have announced that they are taking orders for their new steel centre drive hub, for the rear of the Traxxas Slash 4×4. Manufactured from high strength carbon steel for increased strength over the stock version, it comes supplied with M3 x .5 set screws to use, or Traxxas pin screws can also be used. 100% Quality made in the USA.
Source: MIP [miponline.com]
Monday, August 23, 2010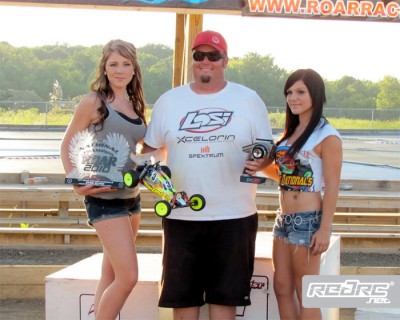 Team Losi are reporting that Mike Truhe added another ROAR Championship to his impressive list of wins taking home the championship in the 2WD Modified Buggy class at the 2010 ROAR 1/10 Electric Off-road Nationals last weekend. Mike was driving a Team Losi Racing XXX-CR powered by Xcelorin motor and batteries and the team had four XXX-CR's in the 2wd mod A main. Dustin Evans also took the overall TQ in the truck class by TQing rounds 1 and 3. Losi had six XXX-T CR's in the mod truck A main and also six XXX4's in the 4wd mod A main.
Source: Losi [losi.com]
Monday, August 23, 2010
JConcepts have a brief update on their top driver Ryan Maifield winning the SCT class at last weekend's ROAR Nationals. Ryan drove his JConcepts equipped Factory Team SC10 to victory, winning A1, leading A2 before a transmission problem took him out, and then wrapping up the title with the win in A3. Expect a full report later in the week.
View a video from JConcepts here
Monday, August 23, 2010
Team Associated have release V2 of their stamped multi tool. A simple and cheap tool, it can be used for assembling, disassembling and adjusting multiple parts for your 1:10 scale vehicles. The tool offers cutouts that can hold new V2 shock bodies, shock caps, 1/8" turnbuckles, 5mm AE ball cup hex and 3/16" shock bushings.
Monday, August 23, 2010