October 23, 2006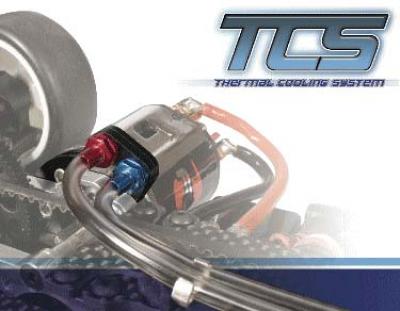 English company TCS Cooling has developed this rather innovative water cooling system for electric rc cars. Using a small pump and front mounted radiator, pipes feed constantly cooled "non-conductive liquid" around the face of the electric motor keeping the temperature down, increasing performance and reducing damage.
The new Multi Patented TCS has been meticulously developed over the last 12 months to address the "Heat problem" and promises new levels of performance and reliability which can be fitted to your existing car.
More info after the jump…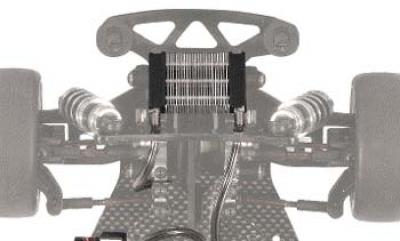 Sold as an alternative to the usual fan system seen in electric touring cars these days the company claim that "The specially developed TCS pump uses less than 0.5 watt, whereas a typical twin fan setup uses over 2.5 watts.", so power consumption doesn't seem to be an issue.
These systems are available in a limited fashion from the 1st of December from TCS direct and in all good model shops soon after.
Source: PetitRC [petitrc.com]
---