November 29, 2006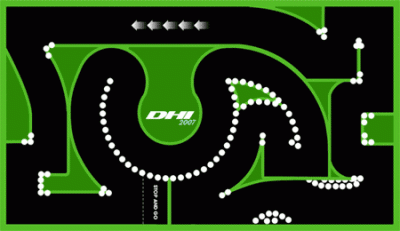 Winter is a great time for International indoor races with the Team Orion Speed Weekend, Team Orion Cup, US Indoor Champs, Carpet World Cup, Neo Invitational, The Snowbirds, DHI Cup and i'm sure a lot more that i'm forgetting to mention. January 12th to 14th, 2007 will see the 7th running of the DHI Cup which takes place each year in Denmark and every year this event grows in size and importance with all the major European racers attending this event, including a lot of International racers too.
The 2007 track layout was released today and by the looks of things it seems like quite a challenging circuit with the Omega corner on top the list of challenges so if you are planning on racing there, better start memorizing.
You can read more about the DHI Cup here.
Source: Race RC [racerc.dk]
---