November 28, 2006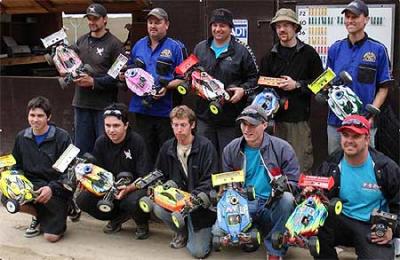 Ron Maya, driving his Xray XB8TQ buggy has won last weekends New Zealand 1/8th buggy nationals. Held in difficult conditions at the Harewood Radio Control car club, based in Christchurch, the event attracted 55 buggies and 30 truggies all set to battle for the National title. Conditions deteriorated after qualifying when the rain started to pour down during the 1 hour main final making driving very difficult.
By now the clouds had opened and rain fell over most of the track, the back straight section was sheltered by trees so didn't receive quite as much water. Small puddles started to form leaving some cars to slide off the track. However Ron maintained his cool driving his XB8 TQ very consistently, in fact his lap times were same even near the end of the race when the track was extremely wet as he drove at the start when the track was damp!
You can read the full report and see more pictures here.
Source: Xray [teamxray.com]
---