November 15, 2006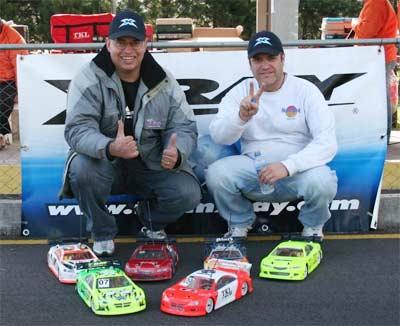 Having already won the Brazilian Curitibano Championship at the previous round, the pressure was off for new champion Fabiano Franco. This however didnt stop him in winning the last round to cement his position at the top of the Modified standings. Second place at the last round and 5 seconds back on Fabiano was team mate Flávio Salinet who managed to also secure second place in the championship ahead of Otávio Langowski who finished 3rd in the standings.
Sunday morning, with a cold wind, saw the start of the first heat with Flávio in 4th place at the end of the race. Flávio got 1st place with Fabiano Franco in 2nd: both XRAY TEAM DRIVERS. Heat after heat, Fabiano and Flávio were battling until heat 5.
You can read the full report here.
Source: Xray [teamxray.com]
---