December 4, 2006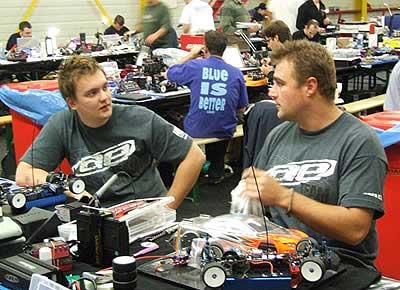 CML Distribution have a report on their site updating us on the progress of the Team Associated TC5 prototype. This belt drive touring car has been doing the rounds for a while now and it all seems to be paying off with Juho Levanen and Craig Drescher taking 3rd and 4th respectively in last weekends TC Carpet World Cup.
In the early practice run on Thursday and Friday both Associated cars were quickly dialed in to the fast but technical track at the CRF facility, using Novak brushless power Craig's car looked punchy with good straight line speed, still in its development stage the new car delighted Craig and caused a great deal on interest in the pit area.
You can read the full report here.
Source: CML Distribution [cmldistribution.co.uk]
---