December 4, 2006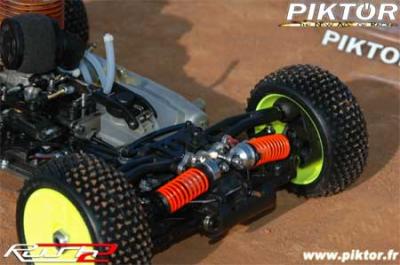 Here are the first pictures of the all new Piktor Rush 2, the French designed buggy that has been in the pipeline for quite a while now. We reported on Saturday that the car and crew had been testing in Taiwan and that it went very good, well here we have the images from that test. The car has a very unique and very low front and rear shock mounting position, a far forward mounted fuel tank and the car also uses pivot ball suspension in the front. To me it looks very nice, especially with the carbon fibre and because of the lack of large shock towers also looks very strong.
View more pictures here…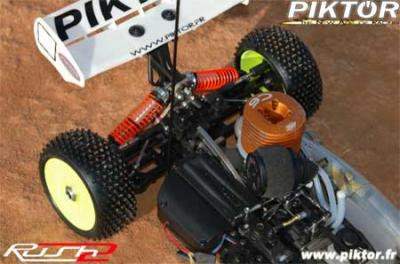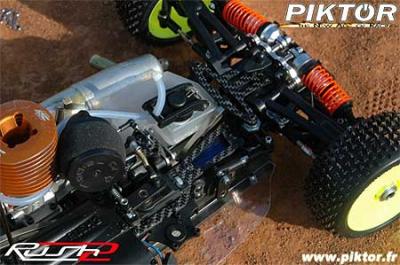 You can view more pictures from the test here.
Source: Piktor [piktor.fr]
---