December 17, 2006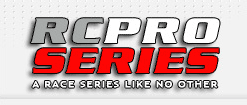 The guys at RC Pro Series sent us a mail informing us of their expansion into the Caribbean. This is the full announcement:
"RC Pro is proud to announce the formation of the new Caribbean Division for the Nitro Offroad Series. The RC Pro would like to welcome Rafael Sabatier as the Caribbean Director. Rafael is located in Puerto Rico and will be setting up the schedule, working with the tracks and officiating the RC Pro events in the Caribbean. We at RC Pro look forward to working with the existing organizations in the Caribbean to promote the hobby to the general public and give the racers and tracks more worldwide exposure. This new division will run in the points series like all divisions and receive invitations to the National Finals. As of this year racers in RC Pro can score national points in any division. Division points for a division championship can only be scored in your division though. This means you can now schedule a racing vacation in the Caribbean and still score RC Pro points!"
Read more about the RC Pro Series here.
---