December 3, 2006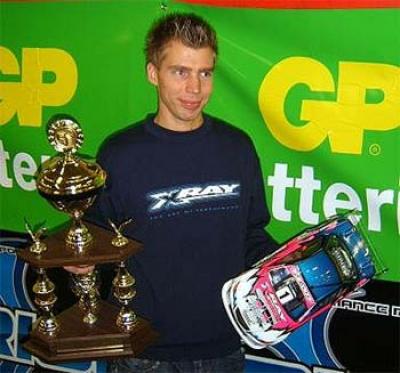 Teemu Leino, in his first race for Xray has won the 2006 GP Batteries sponsored Touring Car Carpet World Cup held at the CRF Power Raceway in Switzerland. Having taken 4 wins, a second position and a non finish the Finnish racer was unstoppable and could take the win, albeit on dropped scores, from current World and European Champion Andy Moore driving for Hot Bodies. Next up in the 3rd and 4th were the Team Associated Prototypes of Juho Levanen and Craig Drescher, showing the potential of this new car before its release.
After the race the top 10 finishers fought the title of the Lord of Touring and this race was won by Andy Moore who drove superbly but wasnt challenged by the event winner Leino whose car was still tweaked after his non finish in the last round of racing.
You can see the top 10 results here…
1. Teemu Leino
2. Andy Moore
3. Juho Levanen
4. Craig Drescher
5. Cyril N'Diaye
6. Jilles Groskamp
7. Hupo Hönigl
8. Martin Hudy
9. Jean-Marc Betticher
10. Alexander Stocker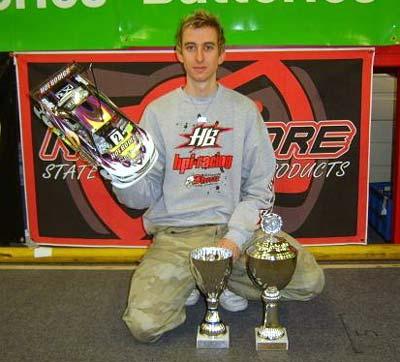 You can view all todays race results, pictures and videos here.
Source: GP World Cup [worldcup.rcworld.ch] Images Much More UK [muchmoreracing.com]

---