January 30, 2007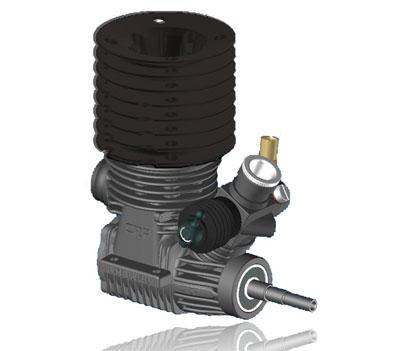 After Team Orion released the images of their new .21 CRF Wasp off road motor last week it was only a matter of time before they made a circuit version available too. Today we have found information that confirms that the eagerly awaited .21 circuit and also the .28 Truggy motor will be made available soon.
21 On-Road
The Wasp Rev .21 On-Road is the ideal power plant for your 1:8 scale on-Road vehicle. never before has engine technology provided so much power while still retaining maximum fuel efficiency. The power to blast by the competiions on the long straights and out of the turns is now here Wasp REV, it delivers!
28 Truggy
The Wasp Rev .28 Truggy, Oh yeah it's time has come and the power of CRF REV is here! Truggies are quickly becoming a class to be reckoned with at tracks and neighborhoods all over the world. Whether your trying to pass the field over the triple or out roost your buddies the Wasp REV is your key to unlocking all the potential in your vehicle.
Expect more information to be made available this week at the toy fair in Germany including the announcement of a .15 and .18 version of the CRF Wasp motor too.
---