February 15, 2007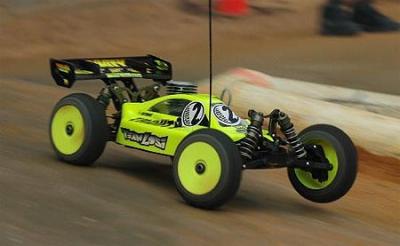 Our partners down under, RubeDude, have a real nice interview with Mr. gas off road 'The Drake'. In the interview Adam answers all sorts of questions from how he begun racing, to what his routine is in the build up to his race, to his favourite type of track and class of racing.
I always try and watch the races leading up to my race. It gets me pumped up and it's a great chance to see if the track has change or if another drive has found a better line around the track. I always like to walk the track in the morning and before a main event. It's kind of my time to get away and get into race mode.
You can read the full interview here.
Source: Rube Dude [rubeduderc.com] Image: Greg Rojna [gregrojna.com]
---