February 27, 2007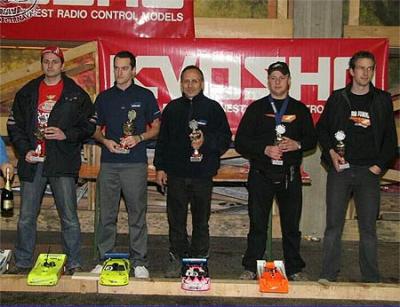 Marc Kreisig has shown he was the class of the field at last weekends Kyosho on road Masters held in Wiener Neustadt near Vienna, Austria. The Kyosho racer managed to win the aggregated finals to take the overall win and was followed home by Xray NT1 racer, and race TQ, Manuel Huber who finished 2nd. In third was the NT1 designer and Xray owner Juraj Hudy who had a very good result despite the tough competition and a few problems in the race itself.
Although the driver had some bad luck they were very satisfied with the car's performance because Martin and Manuel made very fast lap times in each final and were faster than the rest of the pack. However, with the touring bodies they were not able to beat the winner Marc Kreisig who was using a Lola body. For the next race with open bodies Team XRAY will be ready with Lola body.
You can read the full event report here.
Source: Xray [teamxray.com]
---