February 2, 2007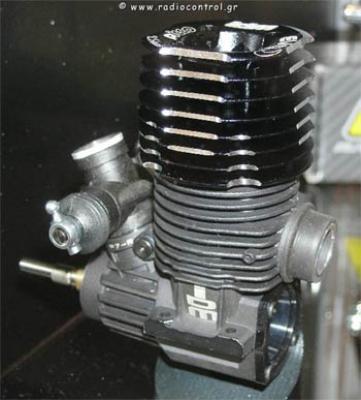 With so many products being shown at the fair we have decided to do a few rounds up of certain types of products, this first one being for engines. We have already seen the Mario Rossi tuned GRP motors and the new Team Orion CRF range or motors so whats left, well quite a lot actually. The engine above is the Danielle Ielasi edition motor from Picco and we would expect that it features the same work as every other 'edition' engine on the market but in a Picco motor and its available in circuit and buggy versions.
UPDATE: Added 3 more engines to the list.
Hit more for more motors…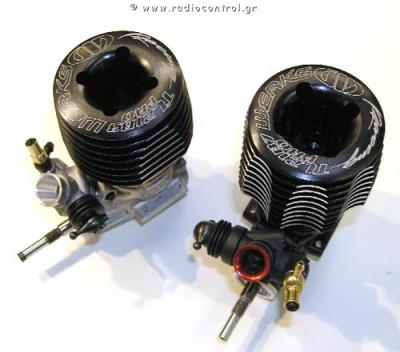 These two 3.5cc Werks Racing motors you see above have been made by Sirio in Italy and are available in 3 port (TL21B3 Pro) and 7 port (TL21B7 Pro).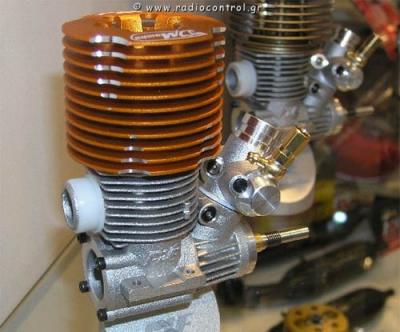 This engine above is the Axe Mamba motor, made in Italy by Axe Rossi, the company that we reported on recently when announced that they had signed Robert Battle, Richi Gomez and Raul Daras.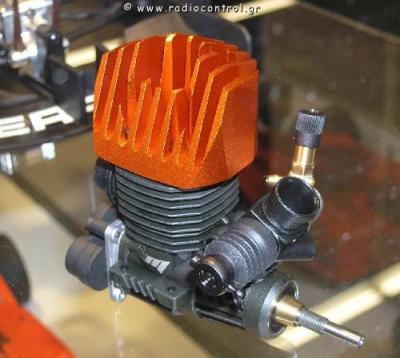 This engine above is the Mega FT-28, made in Taiwan originally for the F180 from Serpent hence the strange cooling head and rotor start attachment, but this engine can also be used in the very popular truggy class too.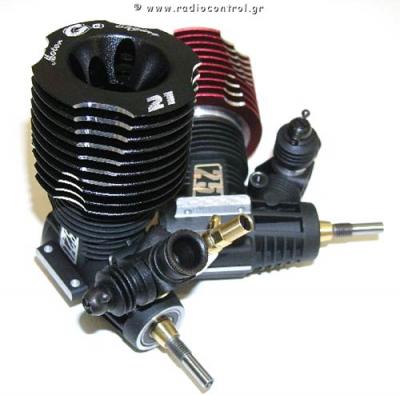 These two engines are from GO and are available as 21 buggy and 28 truggy motors.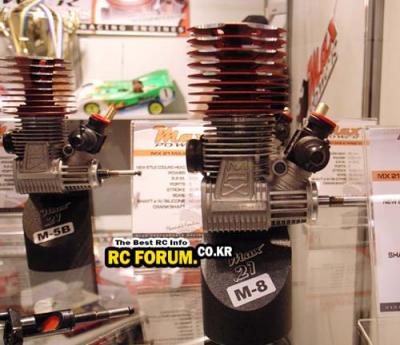 This engine above with the M-8 under it is the latest hand tuned 9 port high end motor from Max Power. The engine has ceramic bearings throughout as well as hardened crankshaft and the usual hand work that Massimo Fantini does to his signature Novarossi engines.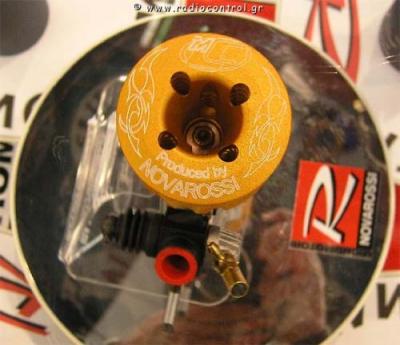 Lamberto Collari is at the show doing some PR work to promote his Novarossi based .21 motors. As we wrote before they are available in both circuit and buggy versions and expect them to cost a months rent.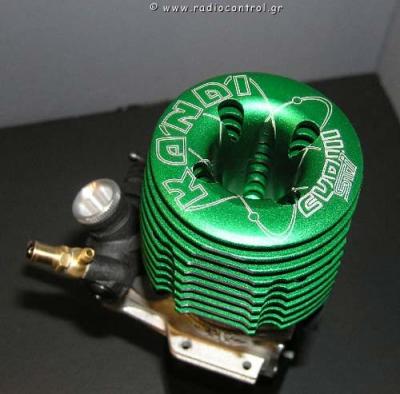 We've written about this engine before too, the Sirio Kanai Evo III STI buggy engine, but its always nice to see products in the real world, like at shows so here it is.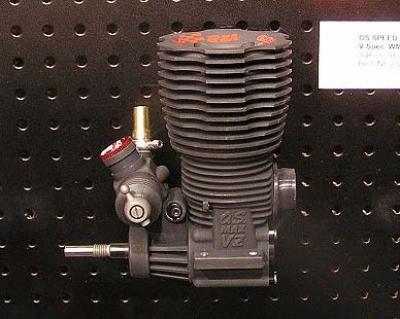 This is the OS Speed .21 V-Spec engine and is based on the motor that won last years World Championship in the car of Mark Pavidis. A wicked colour for an engine especially when used along with the red highlights and im sure it goes like hell too.
Source: Radio Control [radiocontrol.gr] RC Forum [rcforum.co.kr] RC Junkies [rc-junkies.nl]
---