March 29, 2007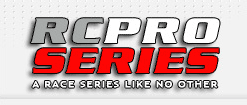 The RC Pro Series is going global, following their first move to the Caribbean, the top racing series in the US is now expanding to South Africa with the announcement that RC Pro South Africa will be running their own National Series for Nitro Offroad, similar to the series in the US. Members of RC Pro SA will be full RC Pro members and be eligible to compete in any RC Pro event and together the Series organisers are working on plans for a World Finals in the future.
The first RC Pro South Africa event is this coming weekend hosted by Avion RCX in Kempton Park. The board of directors for RC Pro South Africa are working feverishly to put everything together for a live broadcast of this event. We will keep everyone informed of start times etc as soon as they have everything setup.
You can view the series flyer here and read more about it here.
---