April 6, 2007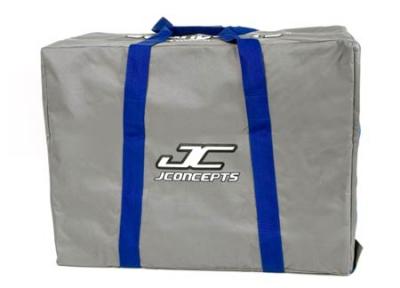 JConcepts have been busy it seems, judging by their new releases today, and we thank them for making a quiet news day a little bit better. This Racing Bag is a multi-purpose equipment bag that can be used for about any of your R/C needs. Its design and large proportions allow you to store and transfer just about any combination of R/C equipment you desire. There is enough room for a 1/8 or 1/10 scale buggy, 1/10 scale truck or touring car as well as lots of room for radio gear, tools, tires, or various other R/C gear. This racing bag has the JConcepts logo printed, on each end as well as the sides and top and it is huge!
To see just how big this bag is click here…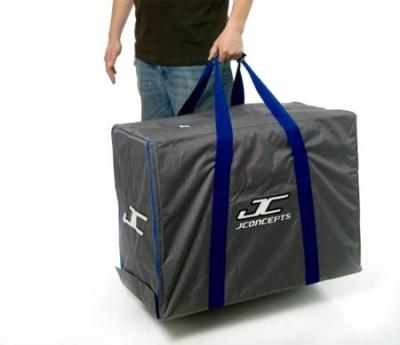 Additionally, three composite drawers with divider make the inner workings of the JConcepts racing bag nothing short of spectacular for the organize minded racer.
When assembled, the bag is 29″ x 15″ x 22″.

Key Features:
– Large 29″ x 15″ x 22″ size
– Front-load zipper/Velcro® design
– Rugged extra tough fabric, handle and straps
– Printed JConcepts logos on all corners
– Heavy-duty zippers and stitching throughout
– 3- composite inner drawers with handles
– Full length composite inner liner
Source: JConcepts [jconcepts.net]
---