May 6, 2007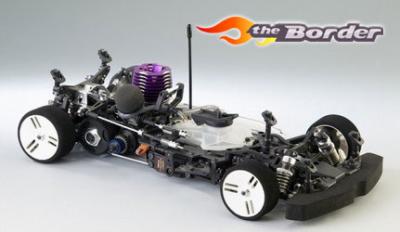 Our site sponsors – The Border – have a great special offer this month for those people looking to get into 1/10th 200mm racing or even for current Team Magic racers that want a second chassis. This month you can buy the 2006 European Championship winning Team Magic G4S top of the range touring car chassis for only EUR 299.00, which is a saving of close to EUR 100 on the original shop price, and for that money you get a great car.
If you are interested in this product, act now, as stocks are limited and this offer lasts only through to the end of May. Click here to go to the product page.
We would also like to inform you that The Border are now carrying a large range of electric touring kits, motors, controllers and other accessories.
---