June 1, 2007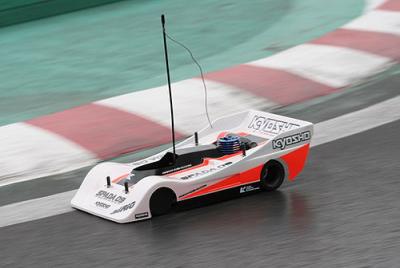 We first showed the new Spada 09 back in April when Kyosho released a CAD image of this new project, with the first real product picture shown about a month later, just before it was officially shown at the Shizuoka Hobby show last month. Now, through Kyosho France we have a full feature list from this new car and also CAD images showing how the front and rear suspension works, with the rear suspension being an innovative new type that allows the axle bearings to float within the rear bearing blocks.
Click here for the suspension pictures and also the full feature list…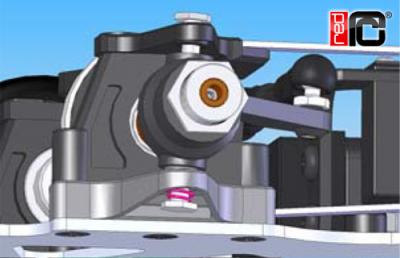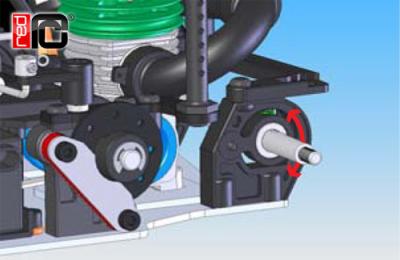 Feature list:
– Light weight chassis with simple 2 belt drive 4WD system.
– Famous racing engine brand, Star Motor, SIRIO 09 engine.
– One way unit for front, Ball Diff for rear.
– Front King Pin Suspension, new concept Rear Axle Suspension.
– Standard servos (including Mini servos) can fit. (Micro servos don't.)
– Battery box for AAA with BEC connector.
– New "CRC-III" body, based on CRC-II, 1/12 EP racing, Fantom EP-4WD EXT Japan Nationals Winning Car in 1985.
– 2mm 17S duraluminium Main Chassis provides high stability, temperate flexibility, and better radiation of heat.
– Sponge tire, glued on 8 spoke wheel, has same quality as KRF Racing tire.
– Full Ball Bearing
– New 38cc fuel tank (approx. 5 minutes running time per a tank)
– 2 speed transmission as standard.
Technical Data:
*Length: 260mm *Width: 172/178mm *Height: 78mm *Wheelbase: 200mm *Tread: 147mm(F)/140mm(R) *Tire: 46x25mm(F)/50x38mm(R) *Gear Ratio: 5.89:1(1st)/4.62:1(2nd) *Weight: 1000g (w/Body) *Engine: Sirio 09
Click here to see more photos of the car.
Source: Kyosho France [kyoshofrance.com]
---