June 26, 2007

X-Factory have released detailed information on the sequel to the companies competitive X-5 4wd buggy platform, called the X-5 Squared. The changes are to the cars molded tub chassis which receives 15 little tweaks for extra strength and better durability and all round fine tuning while the material for the chassis has also been changed to make the overall car stiffer. These changes came about from listening to their team drivers experiences and if you look in the pictures below you can see the changes to the tub highlighted in blue.
Click here to see the changes…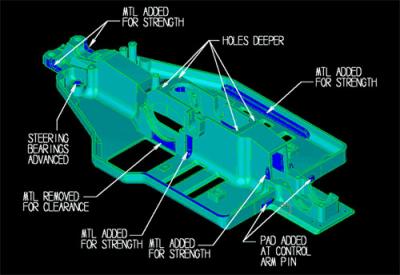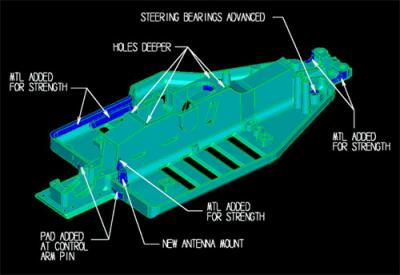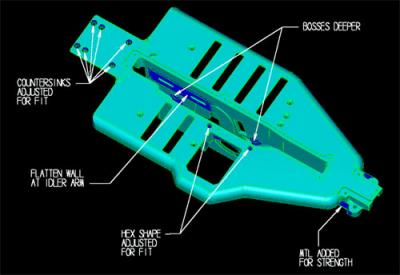 Read the full write up from X-Factory here.
Source: X-Factory [xfactoryrc.com]
---