September 21, 2007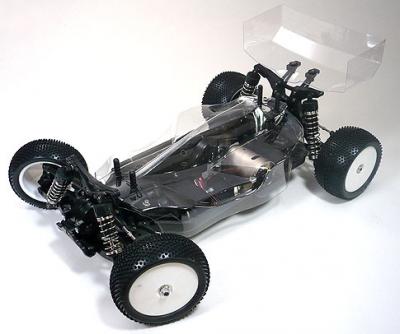 Since it's release last year, the Tamiya TRF501X has enjoyed some competition successes, including winning the recent European Championships in Finland. The experience gained through the development of the TRF501X is now available to fans around the world in the form of this much-anticipated R/C off-road buggy, the Durga. Essentially a plastic version of the 501X, the Durga uses a reduced number of parts for ease of maintenance and comes supplied wth the wheels, tires and 540 type motor, all for a more competitive price.
Click here to see a top view and more info…
About the Model
– All-new DB01 chassis locates heavy components such as battery and motor near the center for optimum weight distribution.
– Race-proven and reliable 2-belt driven 4WD system is completely enclosed with ABS resin covers to prevent dirt and debris from interfering with drivetrain operations.
– Chassis features integrated bulkheads, which reduces the number of parts and simplifies maintenance.
– Tough ABS resin 4-wheel double wishbone suspension system features the same configuration as the TRF501X and provides a wide range of settings options.
– Brand new buggy body with rear wing is made from lightweight polycarbonate material.
– Wheels, tires, and Type 540 motor are included.
– 2-channel transmitter, ESC, running battery & charger are separately required.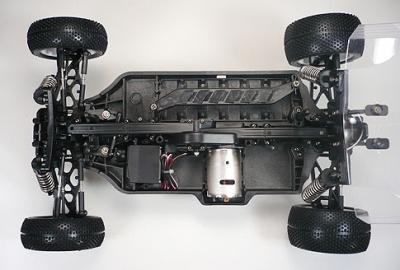 Source: Tamiya [tamiyausa.com]
---