October 22, 2007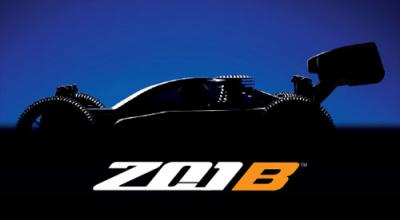 We have written just a few days ago about the new O'Donnell buggy but we decided we would bring you the official release along with information about the cars official site. – The O'Donnell Z01-B R is the ride that top-level racers have been waiting for – AND it's already been driven to victory in several major racing events by multi-national champion Jared Tebo!  The Z01-B R is the result of over two years of research and development by Steve O'Donnell, whose name is synonymous with nitro fuel, engines, innovation and winning.  From meticulous material selection to exacting machining and finishing to extensive testing, no stone has been left unturned in the effort to produce the highest quality buggy ever released in the 1/8 off-road market!
Click more for the features and spec list…
Features:
– The shafts on the twin cap Big Bore shocks measure a beefy 4mm thick, with aluminum shock towers that are CNC-machined and lightened.
– The camber link is fully adjustable, to adapt to any track conditions.
– Front/rear brake bias is adjustable, and the front disc is larger.  Brake pads are significantly thicker and made from blue spring steel.
– Every component in the Rapid Reaction drive train is designed to reduce weight – and thereby response time – to an absolute minimum.  Other benefits include faster acceleration and deceleration, along with less "flywheel/gyro" effect and less rotating mass.
– Captured hinge pins eliminate e-clips that can get lost or become loose.
– The Z01-B R comes with a narrow, low-profile body that's ready for customization.
Specifications:
– Length: 20 in (510 mm)
– Width: 12 in (305 mm)
– Height: 7.5 in (187 mm)
– Weight: 6 lbs (2721 g)
– Wheelbase: 13 in (330 mm)
– Front Track: 10.25 in (260 mm)
– Rear Track: 10.5 in (275 mm)
– Requires: .21 racing engine, tuned pipe, 2-3 channel radio, servos, receiver & battery, 1/8 racing tires with foam inserts, tire glue, shock oil, diff oil, fuel
Check out the not yet ready official car site here.
Source: O'Donnell Z01-B [z01b.com]
---