October 19, 2007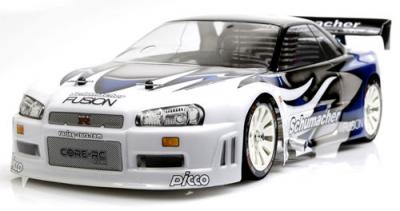 Schumacher have released he The Fusion 28, which they claim is the fastest and most exciting nitro touring car ever created. Powered by the Schumacher X28 (4.5cc) engine built by Picco, this 7 port fully race tuned engine produces 2.85hp at 33000 rpm and, with the help of the unique Schumacher 3 speed transmission, can propel the Fusion to an astonishing 80mph. The car comes complete with electric start system and a pre painted and trimmed body, which is available in 4 different colours.
Click here for more details…
Features:
– 80 mph top speed
– 2.85hp 33000rpm Picco built .28 (4.5cc) engine
– 3 Speed transmission
– Electric start system
– Tuned pipe
– High grip competition Japanese foam tyres from ATS
– 4wd transmission with an enclosed 16mm wide kevlar reinforced drive belt
– 4mm thick strong aluminium anodised chassis
– Ball differentials with steel outdrives
– Fully adjustable race developed suspension
– Oil filled purple alloy shocks with ground colour coded springs
– Prepainted and trimmed polycarbonate body.
– Enclosed radio and battery box.
– Standard 200mm 1/10th scale bodies will fit.
– Standard 12mm touring car wheel hex.
– Full range of option parts available.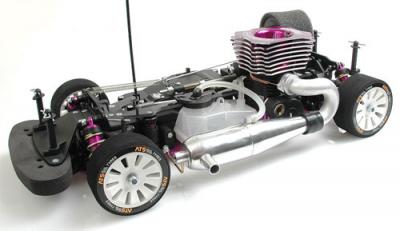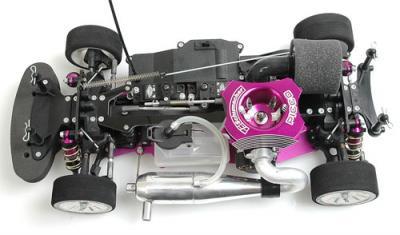 Source: Schumacher [racing-cars.com]
---