January 28, 2008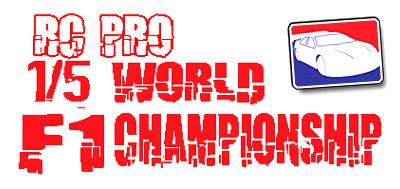 The RC Pro Series were in contact to tell us about their upcoming 1/5th scale F1 World Championship that will be held at the SV Speedway in Sun Valley, California. The event, which takes place from August 20th to 23rd, sees registration open on February the 7th and as a side attraction the event will also see 1/8 Spec GT and Open GT classes run alongside.
Click more to see the event flyer…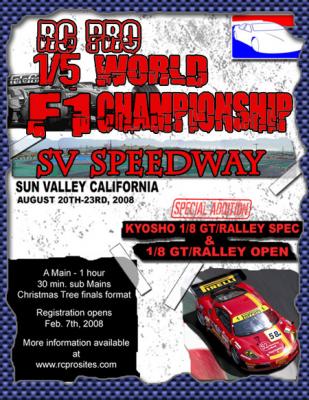 Full information can be found here.
Source: RC Pro [rcprosites.com]
---