February 4, 2008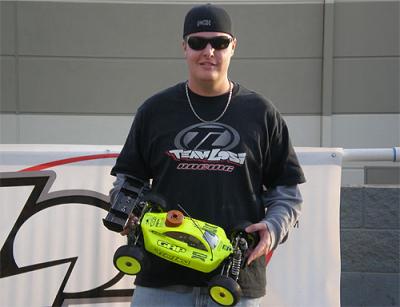 Losi have announced that 2007 ROAR National Champion Adam Drake will campaign Mario Rossi Tuned engines from GRP through to 2010. Drake joins Losi factory drivers Mike Truhe and Yannick Aigoin who have previously announced their commitment to running GRP Engines. With the addition of Drake to the GRP lineup, the potential of a Losi/GRP 1-2-3 finish at the IFMAR 1/8th World's is now stronger than ever. Drake commented on the announcement:
First of all, I want to thank Trinity for their support over the past 9 years, they have been a very important part of my racing success. I'm really excited for this new opportunity to race GRP engines and joining Yannick and Mike to focus the efforts of the Losi/GRP combination toward the 2008 Worlds.
Adam added that his engines will be powered by Losi Nitrotane Performance Engineered Fuel in 2008. Nitrotane fueled numerous wins by Losi drivers in 2007, and Drake is looking forward to racing with the powerful combination of GRP Engines and Nitrotane Fuel starting at the Dirt Nitro Challenge later this month.
Source: Losi [losi.com]
---