February 6, 2008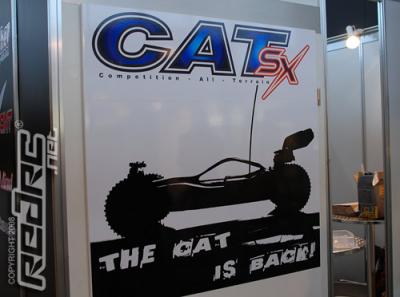 So we are here at this years fair on setup day and we have had a look around, first coming to the Schumacher booth and try as we might, we couldnt get to see the new Schumacher buggy. A closely guarded secret, the buggy was present but was only to be shown to key distributors at the show. We were told previously that we would get to see it but we asked again and were once more told 'No'. The stand did feature a large poster for the new car which reveals the name to be the CAT SX and it should be available around May.
Click here to read more…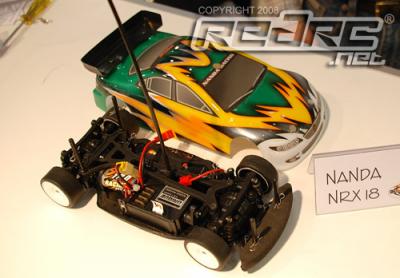 Other items on the Schumacher booth include the new RTR version of the Masaaki Hirosaka designed Nanda NRX-18. The previous version was available as a carbon fibre race version only and is now available as a complete RTR with body and is made from plastic.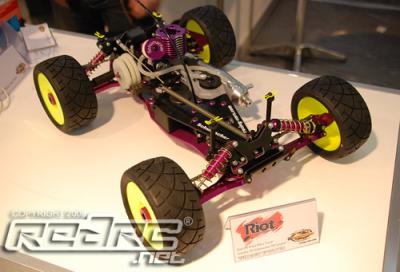 Other Schumacher items include their tuning parts for their Rascal, Riot and Fusion 28 cars which all contain oversized motors and lots of purple anodised parts.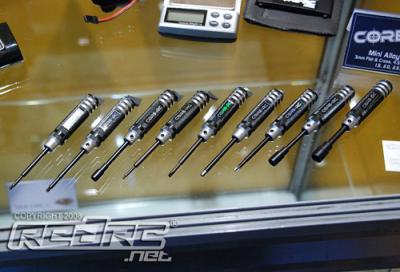 Schumacher are also the importers in the UK for the Core RC brand and they had a new hard case LiPo pack on display, which was very lightweight as well as some new mini tools with aluminium handles and a fireproof LiPo charging bag, perfect for the new ROAR Ruling.
---