February 29, 2008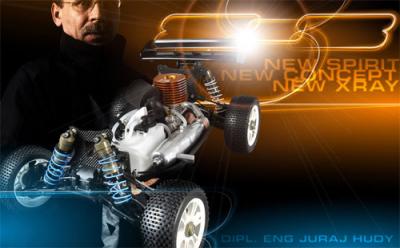 The 16th installment in the Xray column from Xray owner and chief designer Juraj Hudy is now online. In this months column, Juraj talks about the development of the company's new XB808 1/8th scale buggy, which was shown for the first time at the toy fair in Germany a few weeks ago.
To improve steering and handling in bumpy conditions, I decided to use the suspension concept that has been used for ages in 1/10 electric off-road cars… the "zero kingpin" design. This design seems to work in the 1/8 buggy scale as well and the first prototypes were created for testing. Zero kingpin suspension gives more precise steering and handling in the corners as the steering keeps the same angle no matter if the suspension is up or down, and as such when running through bumps in corner the steering will not change as much as on regular C-hub suspension used previously and the handling of the car will improve significantly.
Read the full column here.
Source: Xray [teamxray.com]
---