March 4, 2008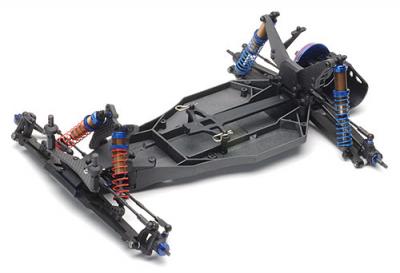 Over the weekend we showed you pictures from R/C Car magazine of the new prototype Kyosho Stadium truck during testing, with the working name of RT-5 or RB5-T. Now their counterparts at RC Car Action have gotten their hands on a clean prototype for a more close up look at the car as well as some fresh new studio pictures. RCCA don't have many more details about the truck that we didn't already know but confirmed that the chassis is an extended version of the RB5 buggy, which will push the truck out to the maximum allowable ROAR legal wheelbase. A lot of the carbon parts, including the shock towers and front body post mount, will be moulded parts in the production version, and of course the carbon wishbones will be replaced by the standard moulded type. Longer aluminum-body threaded shocks will be standard and the truck will probably feature the same C-hubs, steering knuckles and rear hub carriers as the RB5 for parts compatibility between vehicles.
Click here for more pictures…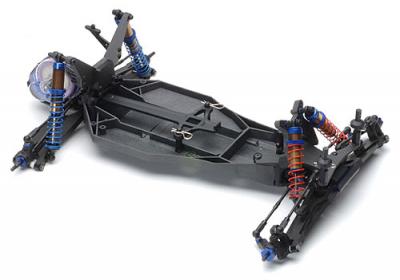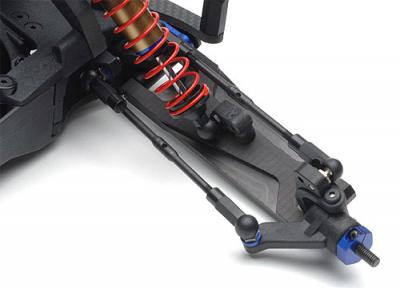 For more close up shots, go to RCCA here.
Source: RCCA [rccaraction.com]
---