March 1, 2008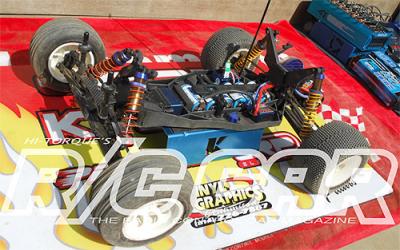 Our US Magazine partners R/C Car have the first pictures of the new Kyosho Stadium truck that was spotted in secret testing at one of the magazines local tracks in Southern California. The RT-5, as it is currently being called, is a 1/10 scale off-road electric stadium truck, which Kyosho reps stress is still highly pre-production and in full testing mode. The RT-5 is based upon Kyosho's popular RB-5 electric buggy and in fact shares RB-5's transmission and tranny ratio. The car, as you would expect has a longer chassis, longer suspension arms, and longer shocks than the RB-5 and the double-thick carbon-fibre shock towers seen in the photos are still undergoing testing with production versions perhaps being molded, fibre or carbon fibre. There is no official release date yet, but Kyosho will debut the RT-5 in mid-March at the Cactus Classic in Phoenix, Arizona, where a Kyosho engineer from Japan will join the team to help with further development.
Click here for more photos…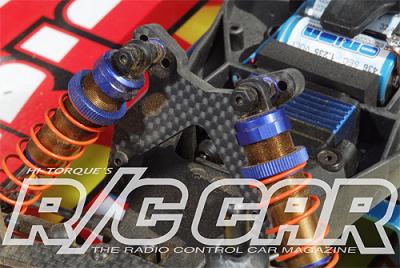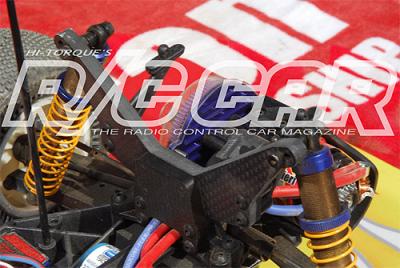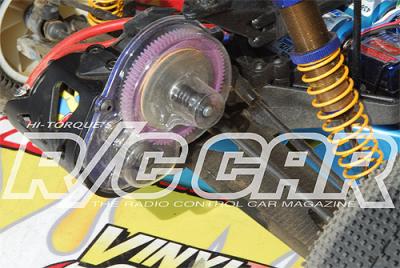 For high resolution images (right click > view image) go to R/C Car's website.
Source: R/C Car [rc-car.com]
---