April 3, 2008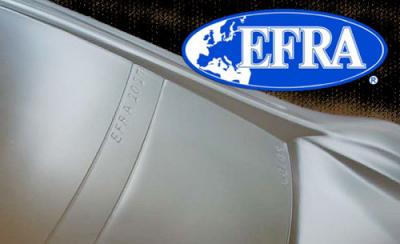 It seems that EFRA have been listening to your objections regarding their strict new policy on the EFRA number placement on bodyshells at their events. Franky Noens, the 1/10th IC Section chairman, sent us a letter outlining that for a number of reasons they understand it would be unfair to implement such a rule at such short notice and so have delayed this policy until 2009.
Click more to read the full letter…
To All:

EFRA have for many years enforced manufacturer to emboss the EFRA homologation number in the windscreen of 1/10 IC Track bodies for clearer recognition of approved bodies during EFRA events.

All body manufacturers who would like to have their product homologated to be used at EFRA sanctioned events are now aware of that they have to meet this is requirements if they want their body approved by EFRA.

In an earlier letter have we stated that bodies without the homologation number preceeded by the word "EFRA" not will be allowed at EFRA events year 2008. After reviewing this demand have we realised that drivers who already have bought their racing bodies might stand with unusable product. We have also considered the consequence this demand would cause hobby shops and wholesalers who have a stock of approved body shells without the EFRA name and number.

Therefore have EFRA decided that bodies without the EFRA homologation number moulded in to the windscreen will be allowed to participate at EFRA sanctioned events this racing season. The bodies must however still be homologated and published on the approved list as below. NOTE: This exception is only for the racing season this year, after 31st of December 2008 must all bodies have the EFRA Homologation number moulded in as per the picture above.

We apologize for any inconvenience caused.

Franky Noens
EFRA 1/10 IC Section Chairman
Download the original letter here (PDF).
Source: EFRA [efra.se]
---