May 9, 2008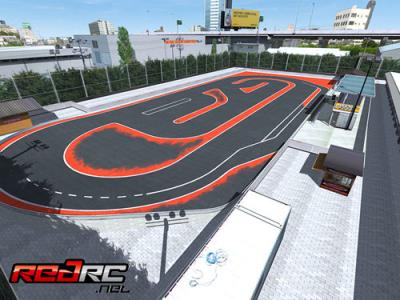 The 2nd in a new monthly column from VRC, the games developers write about the new VRC World complex as well as some upcoming community features of the new V4 Professional version that is still in the works. Virtual Racing Industries has started the construction of VRC World, a brand new r/c complex at Virtura, DW. This complex will be the new head quarters of the VRI organization and will feature 4 outdoor and 2 indoor tracks.
Continue reading…
The first track to open will be the new RC Speedway, which is located behind buildings 3 and 4. This track will be exclusively for nitro and electric on-road cars and will have 4 different layouts. The asphalt is laid down already with painting half way done. The facilities will be absolutely first class, with lowered refueling area, electronic banners and a 300 seat grand stand to name just a few.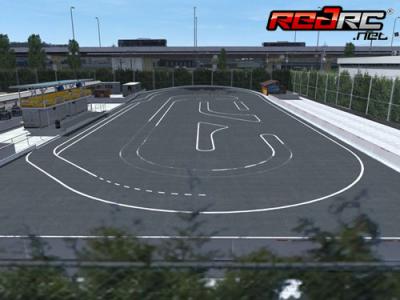 Other areas have already been cleared on the other side of building 4 for the outdoor off-road and stunt tracks. Building No. 4 will hold the indoor carpet track at its top floor, and an electric off-road track at the ground floor. Building no.1 will be for the head quarter offices with management, race control, software development and graphics department. In building no. 2 the manufacturing of all the GENERIC ® r/c cars and accessories is planned, as well as the maintenance of all the equipment used at VRC World. Building no. 3 is for community services and promotional activities of the VRC partners.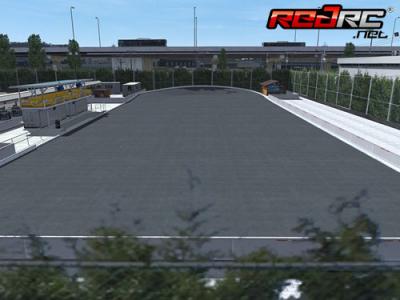 VRC World is expected to open its doors in October 2008 with the RC Speedway and the electric carpet track as well as a practice area on the parking lot. The off-road and stunt tracks are planned to open early 2009.
VRC WORLD will attract tens of thousands of r/c enthusiasts from around the world and will introduce them to the radio controlled model car hobby and will turn VRC WORLD into the largest meeting place in the r/c world. With just a trial license you can race on any of the VRC WORLD public tracks.
More experienced racers can also participate in on-line races or multiplayer sessions with up to 15 racers from anywhere in the world. The in-house manufactured GENERIC ® r/c cars are available for free rides! GENERIC ® is the private VRC label for all its cars and accessories.
R/C cars from all major brands will be available for full VRC members. These cars can be used for official competitions and multiplayer sessions on world class on- and off-road tracks from around the world. Full membership will be made available on subscription basis.
VRC WORLD SOCIAL NETWORK
Full members and trial members will have a chance to meet up in the VRC WORLD community that is reaching completion at this very moment. The VRC WORLD community will be a social network similar to MySpace and Facebook, where you will have your buddy network, show images, video, post tips etc. VRC WORLD will be the first social network style community in r/c. The new community will be launched in September 2008.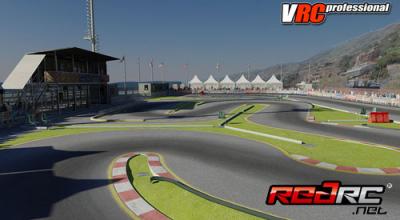 SNEAK PREVIEW V4 PROFESSIONAL: MESSINA
The Messina track, host of the 2005 IFMAR Worlds, has been revamped for v4 Professional. With the dynamic shadow and other special effects this track will make you feel like being on the actual track in the south of Italy. The Messina track will be made available for 1:8 and 1:10 nitro and 1:10 electric cars. For sure Messina will be among the first new releases for VRC Professional.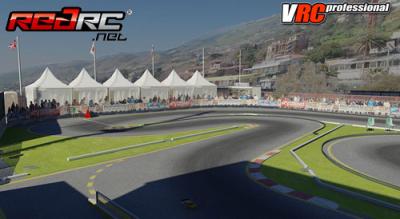 TIP OF THE MONTH: NO MORE REGISTRATION FOR EVENTS
Participating in on-line events has become a lot easier. It is no longer required to go to the VRC website first to sign up for an event. You can now enter any event as long as you 'own' the track and have a valid racing license, directly from the game. Simply click on 'ONLINE RACING' and select 'RACE EVENTS'. You will see a list of events that are running at that very moment and are still in their first qualifying round, select one and you are racing! You can still register on the VRC website to get the e-mail notifications about that particular event.
For more information about VRC go to the game website here.
---