June 27, 2008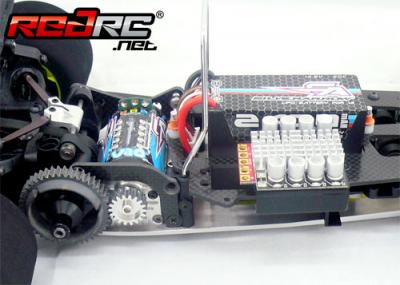 We have received the first Exclusive pictures and information on Speed Passion's newest project, the Silver Arrow 1/8th Brushless system. Designed to convert any 1/8th scale on road chassis from gas to electric power, it has been made first for the Serpent 960. The conversion consists of the electrical parts, which consist of a motor, ESC and battery and the parts needed to mount the motor and adapt the 2-speed to a single speed.
Click here for more information and to see more images…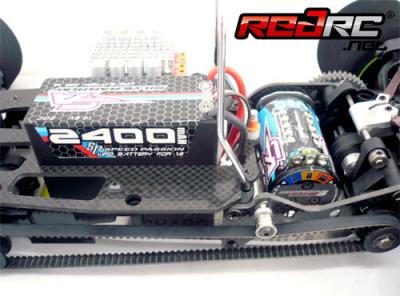 The V10 sensored brushless motor is a 4.5R with built in cooling fan and features a 5mm shaft, while the ESC has been specially designed for larger scales. It can support up to a 4-cell Lipo (14.8V x 2) and comes with 3 types of digital racing respond system profiles with 0-100% power adjustment. For powering your newly converted chassis, there is a specially designed LiPo pack that fits in the space where the fuel tank was and will be made available in 2400MAh and 3100MAh. For mounting the motor, the convesion includes a single piece mounting block with cooling fins for helping to keep the motor temperature down, while an adaptor ensures the motor can drive the car through the 2nd gear, which has not originally been designed for this.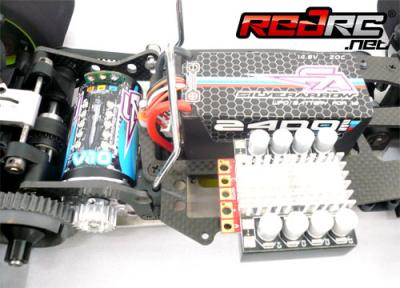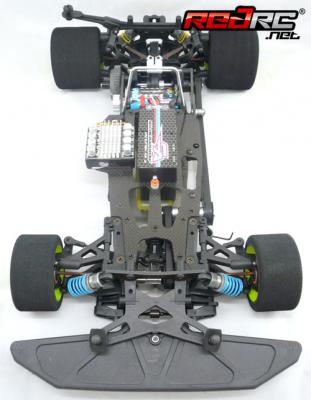 Source: Speed Passion [speedpassion.net]
---