July 18, 2008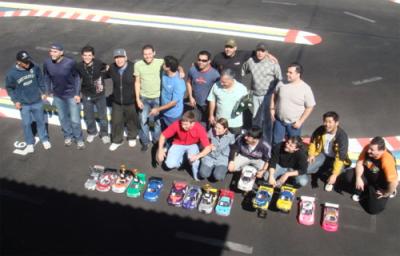 The 4th round of the Brazilian 540-J Class took place last weekend at the AARC of ABC track in Santo André. With a record 15 drivers in attendance for this class, this was good news for the electric racing scene in São Paulo. The A-main saw a very clean and fair battle between HB Cyclone racer Adalberto Neri and Tamiya driver Artur Ueda that lasted until the very last heat, where Neri eventually took the win, with the 3rd spot going to Associated driver Alekimura just in front of Fernanda Landre racing an Xray. The B-main, again sae some great rookie battles in this category between Marcelo Acácio and Deivid, with the latte eventualy getting the upper hand.
Click more for the final standings…
Results
1. Adalberto Neri – HB Cyclone Hara
2. Artur Ueda – Tamiya TRF 415
3. Alekimura – TC5
4. Fernanda Landre – Xray 007
5. Seanikaido – TRF 415
6. Deivid – Kyosho TF5
7. Fernando Paneto – Xpress
8. Marcelo Acacio – Corally RDX
9. Paulo Guedes – Corally PHI
10. Rogério Gomes – Kyosho TF5
11. Paulo Guedes Pai – Corally RDX
12. Tide – HPI Pro 1
13. Noronha – Tamiya TA05
14. Cuzoppa – Tamiya TA05
15. Jonatas – Corally RDX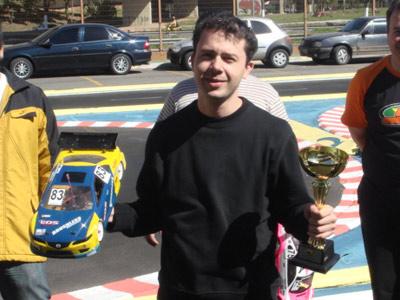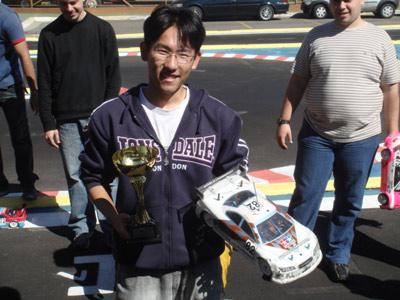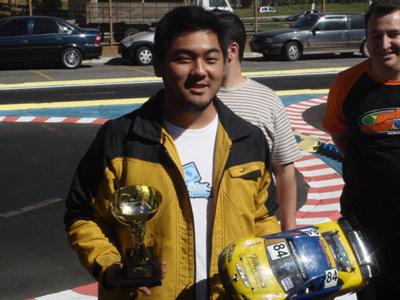 You can watch a video of some of the action here.
Thanks to Adalberto Neri and Rafael Séa for the report.
---