July 10, 2008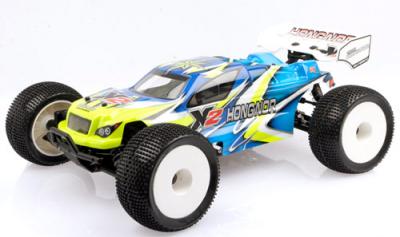 HongNor have announced that production is now complete and that they will begin selling their new 1/8th scale truggy, the X2 CRT. The new car claims to have better balance due to the engine being moved forward on the longer wheel base and narrower chassis, which removes some unwanted body roll. Some of the materials have also been modified for durability and the front lower arms have been strengthened. The center diff has been replaced with a lower profile mount with a smaller spur gear, while the steel offset brake cams and center diff mounts, that were initially supplied as an optional extra, are now included in a durable nylon. Further changes to the transmission include the front and rear crown wheel and pinion that have been replaced by a smaller 45 tooth spiral cut crown wheel and a 10 tooth spiral cut pinion and this allows the diff to spool up faster and give smoother operation and acceleration. The outdrive cups have also been lightened to reduce the rotating mass.
Click here for more information and photos…
Big bore 16mm shocks are a standard feature of the X2 and the fuel tank has also been improved by adding fuel clips around the tank to tidy up the fuel line. The tank has also been moved closer to the center and a new radio tray is as a result. Stone guards have been included and they help keep most dirt out of the main part of the car with a higher flange on the front.  Skid plates have been included to the bottom of the rear of the chassis to reduce wear to this area. They have included a high down force wing along with their new low profile tyres, that are race proven, together with the low profile lightweight LP wheels that have been made from a special material.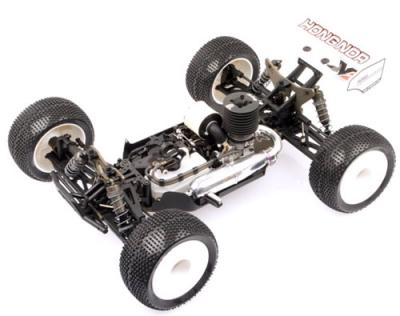 New Features:
– Stiffer front arms.
– Stiffer rear arms.
– Longer front upper arms.
– Stiffer bulk head.
– Lower gear reduction.
– Smaller spur gear.
– 2 piece center diff mount with off set brake cams.
– New fuel tank – moved closer to center.
– Different radio tray.
– Different front and rear chassis stifferns.
– Stone guards.
– Longer wheel base.
– CNC 7075-T6 narrower chassis.
– Skid plate under neath chassis.
– 16mm big bore shocks.
– New body – that is lower and  stronger than old one.
– High down force wing.
– LPR wheels and tires.
– Lightened outdrives for differential.
– Different transponder mount.
– Much lighter than the old truck.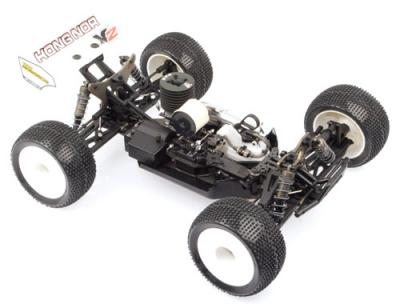 Technical Data:
Length: 535mm
Width: 443mm
Height: 190mm
Wheelbase: 365-370mm Adjustable
Caster:    20-22 Degree Adjustable
Ground Cl: Front/Rear 70mm
F/Toe-In: Adjustable
R/Toe-In: 1-3 Degree
Tire: 145mm x 68mm
Gear Ratio: 16.61:1
Weight: 4300g
( This products doesn't included engine and radio.)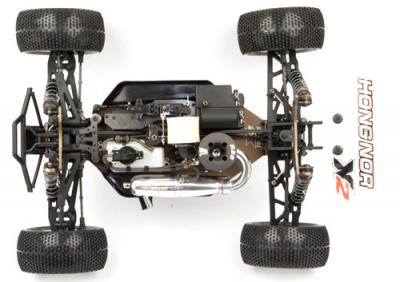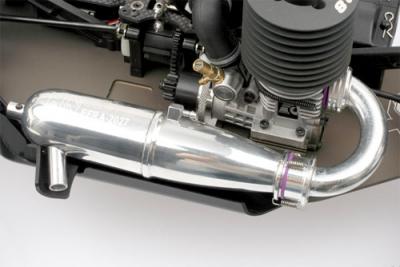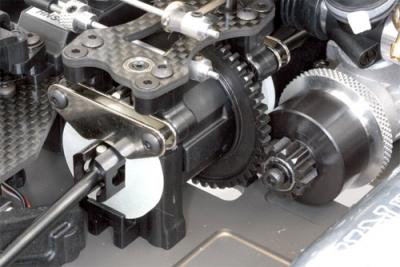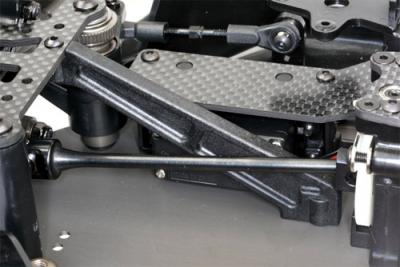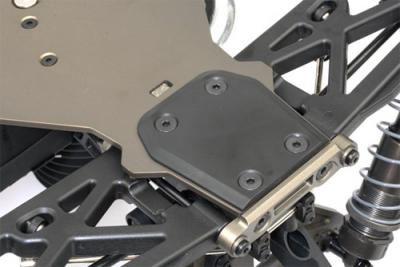 Source: HongNor [hongnor.com.tw]
---