September 14, 2008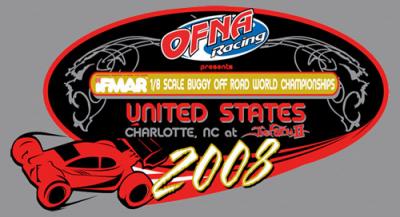 LiveRC.com have been in contact to tell us they will be broadcasting the 2008 IFMAR 1/8th Off-Road Fuel Buggy World Championships live to viewers around the world. The broadcast will start on Monday September 15th beginning at 10am EST. LiveRC will be adding many new and exciting features to the broadcast with the purchase of the All Access Pass. Exclusive features for All Access Pass holders for the IFMAR 1/8 IC Off-Road Worlds include:
– Ten LiveRC.com team members on site exclusively for best possible coverage
– Expert announcers Scotty Ernst and Charlie Suangka bringing you live, corner-by-corner action throughout the broadcast.
– Seven fixed-position cameras and three high-definition cameras will be following the action, which allows you to follow the action better than ever – even better than being trackside because you won't miss a turn!
– Three producers will be rotating shifts on our audio/video switchboards to bring continuous lap-by-lap audio and video coverage throughout the event.
– Two dedicated, redundant servers are reserved exclusively for All Access Pass viewers to ensure the highest broadcast quality and reliability.
All Bonus Lap members will still enjoy the same great features that have always been provided by LiveRC, but if you're a big fan of 1/8 off-road racing and you want the best coverage of this historic event, don't miss out on the extra features only available with the All Access Pass.
Full information can be found here.
---