November 7, 2008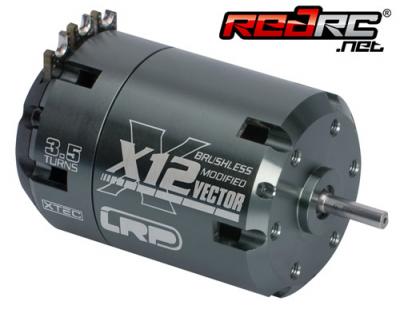 Red RC have been given the Exclusive on the new motor that LRP has developed, which is a completely new, revolutionary brushless motor. The Vector X12 brushless motor sets new benchmarks when it comes to electric motor performance and will be making its International competition debut at the Worlds in Thailand. Using their extensive experience, the R&D team has been hard at work developing a completely new brushless base platform, and together with the LRP Factory team have spent many hours on the track to create the best product possible.
Click here for more information & pics…
Features
The Vector X12 features a totally new design structure, including the fully adjustable and replaceable PreciSensorTM system, a completely new precision sensor positioning system for power, torque, throttle response and efficiency never seen before.

This motor is unlike any other brushless motor. Constructed of 2 main parts and using only 4 screws, resulting in a motor which is easier to work on and has the possibility to access and replace the rotor with the motor still left in the car. In addition to this it features an all new sintered 12.5mm size magnet graded on a new strengthened shaft, to further optimize the motors performance, efficiency and mid-range torque.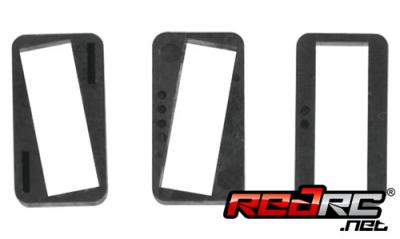 Precisensor™ System
Revolutionary precise sensor positioning for best power, throttle feel and efficiency. Fully adjustable and replaceable.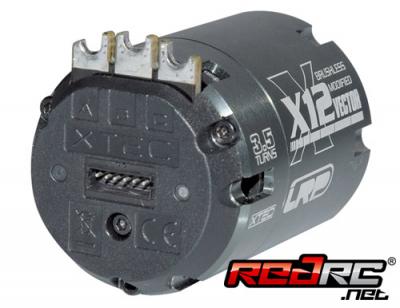 Reproducible Timing
Timing adjustable in clearly defined, reproducible steps with the new molded timing inserts for the same result every time.

12.5mm Magnet
All new sintered 12,5mm magnet size and grade, for best efficiency and mid range torque, and new high-strength shaft.

O-Ring
Dampening and optimized bearing size for vibration-free operation.

New packed stack
With minimized core losses for lower temperatures and higher efficiency.

Dismountable
Machined 7075-T6 aluminium can, short/lightweight design and maximum airflow.

Easy solder Design
Heavy copper, multilayer PCB for lowest resistance.
Source: LRP [lrp.cc]
---