February 8, 2009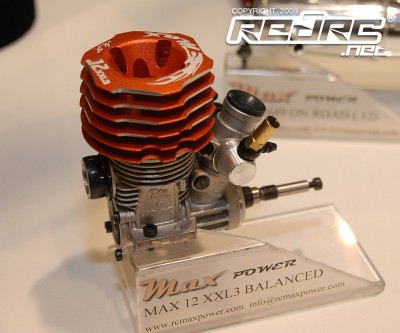 Max Power, the brand of Worlds and European top qualifer Massimo Fantini were located on the Serpent booth and he was showing his entire range of engines, only one of which was new for the show, having already covered his previously releases prior to the fair. The XXL3 .12 engine is claiming the first ever balanced crankshaft for an engine of this size and has been achieved by inserting a weight into the correct place of the crank bell and then further hard coating the final piece. Max were also showing off their new 2649 pipe for use with their touring engines, that has been optimised for use with the new EFRA rules that require the engines to be fitted with an INS box for the first time.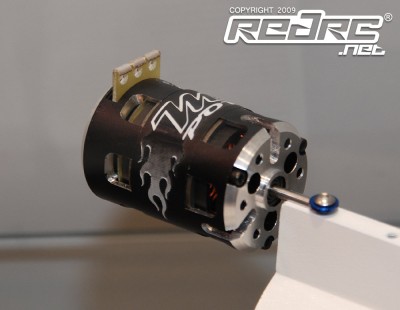 The .21 range remains mostly unchanged with the only thing of note is the new carburettor on the XL9TQ that features cooling fins on the rear and is supplied with an oval shaped plastic venturi. Max Power, who are, until this point focussed on gas engines, have made their first tentative step into the electric market with some new BL motors that they are trialling here at the show to judge reactions. Massimo is a keen 1/12th scale racer in the winter months and so has tried his hand at this new type of power plant. Currently aiming at the modified class and those typical winds, if interest is good, we should expect to see a release during the summer.
Check out our image gallery embedded below.
---