February 8, 2009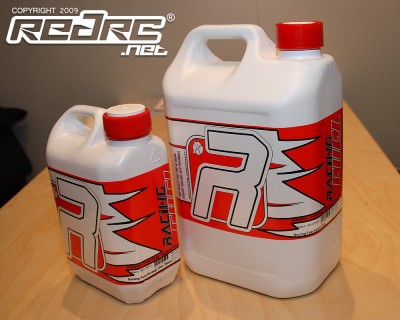 Racing Experience, the company of former RB man Bernard Durand, introduced us to their new range of fuels and tires. The fuel will be available in different grades, with a specific type for running in engines, and different Nitro content, while the tires will be available for both 200mm touring and 1/8th scale on road with the wheels contaning metal particles to create the desired amount of flex.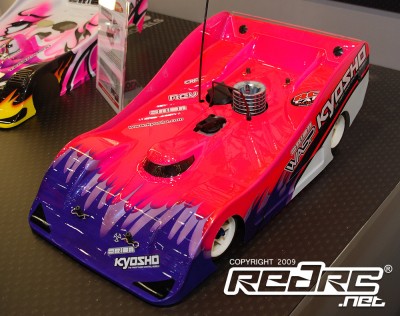 For competition racing, Kyosho had one new item on their stand and that was the Artec Racing MK-001, which was shown  on both Adrien Bertin's car on the Team Orion stand and also the Kyosho booth, promoting the Evolva M3. The cabin really looks a lot rounder than in the sneak preview images we received in the middle of January and the paint job is also decidedly better.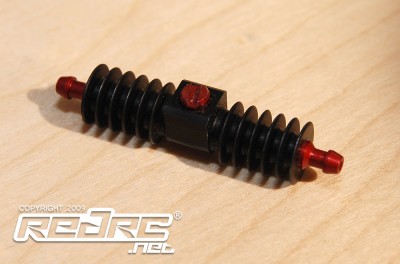 Planet Racing stopped us in the aisles to show us their new back pressure cooler, to become available under their Fast Race brand, which sports a centrally mounted needle to regulate the amount of back pressure. The rest of the system is fairly conventional with fins providing the cooling, as is the case with the other systems on show.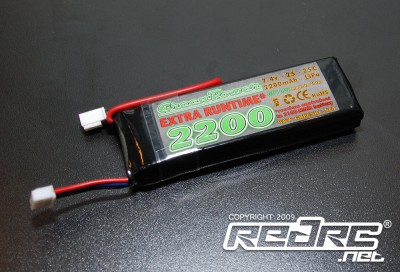 Green Power, the in house brand of Swiss distribution company HRC, gave us a look at their new battery line up which included their 2200mAh 7.4V 25C LiPo pack that they claim is the highest capacity pack available today, that can be mounted in a 1/18th scale chassis. Other items include their hard cased 4400mAh pack and as with their entire range, they are available pre mounted with a wide range of connectors.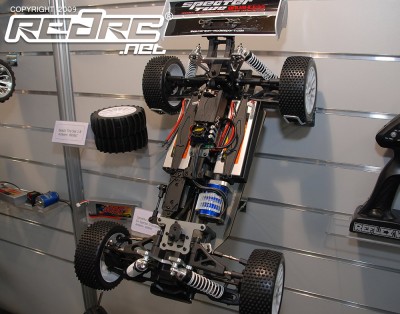 On the Carson stand, they were showing off their new brushless 1/8th buggy, the Specter Two Brushless. While not a competition buggy, it is a solid effort with dual LiPo packs mounted on either side of the car and a front mounted brushless motor, together making for a well balanced and easy to drive off roader. Carson also had their pretty cool looking DC powered Intelligent Software System Chargers on display, which are available in 3 different specced versions.
Check out our image gallery embedded below.
---