February 8, 2009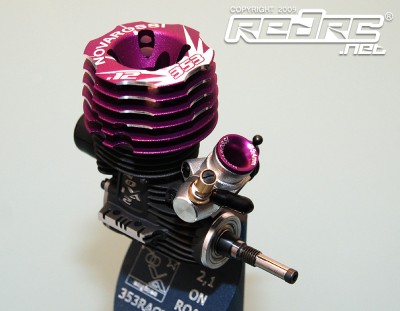 Another engine manufacturer getting a make over accross the range was Novarossi, the Italian establishment has upgraded all cooling heads in their Nova line to purple, so no more blue as seen on last years 353, among others. The 353 has also received an upgrade, with a new larger crank pin, and so is no longer the only engine in their .12 line using a unique conrod. The mounting point between the carburettor and crankcase has also been fitted with a plastic isolator and so aims to stop the transfer of heat into the carb and allows them to use an aluminium carburetter which has more stable tuning, than a plastic version, but which had until now gotten too hot.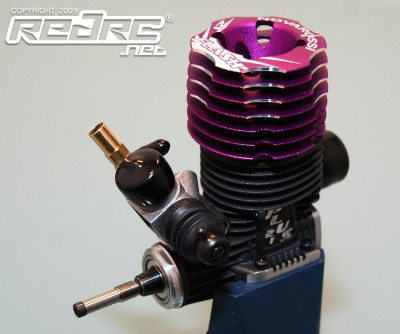 The top of the line .21 circuit engine has been given the name Flash .21 and has a new black crankcase, the new purple head, bigger crank pin and the latest development of the sleeve as used by the factory team previously.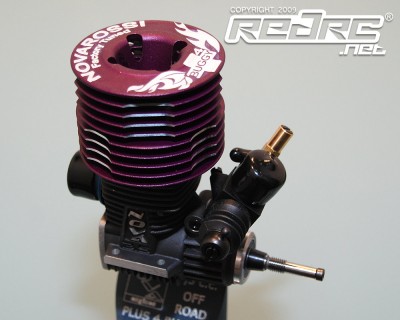 Buggy racers have 2 engines to choose from, with the Plus 4 and Toro Nero (which means black bull in Italian). The Plus 4 is a 4 port engine and produces a very linear power band, making it very suitable for short smooth tracks with many jumps, such as those found in the USA. This long stroke engine offers very good throttle response and is fitted with an all new design cooling head that has the center of the round head at a higher point to the outer diameter and so protects the surface from the majority of scratching.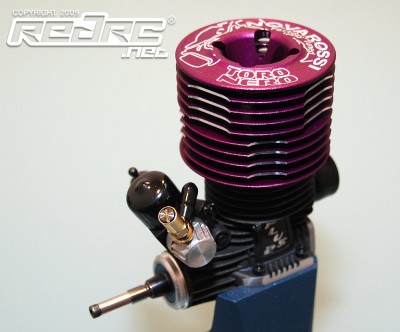 The Toro Nero has the same cooling head and is the replacement for the 367 engine. It comes with a longer stroke than the engine it replaces and has a powerful mid range, which unlike the Plus 4 is suitable for bumpy, slightly bigger tracks such as those found in Europe. Both the Toro Nero and the 353 engines have had the fins on the crankcase lightened through the addition of holes.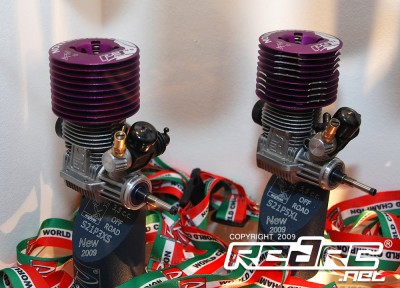 Other new motors include the P5XL that has a lower exhaust port than the previous model, long stroke and a new cooling head, while the P3Xs is a 3-port version of the same engine.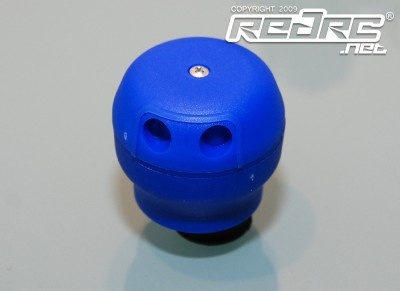 Novarossi were also showing their 1/10th 'INS Box', which is still in the prototype phase but we are told the system will receive its homolgation papers soon from EFRA and will be ready for the new season. The company was also showing a new fuel gun, with a unique system on the barrel that allows the pit man to release the fuel tank lid once the gun is inserted. Finally they were showing a range of bearing extractors together with the main tool, which can be bought for your bearing size of choice or as a complete set with all sizes.
Check out our image gallery embedded below.
---