February 7, 2009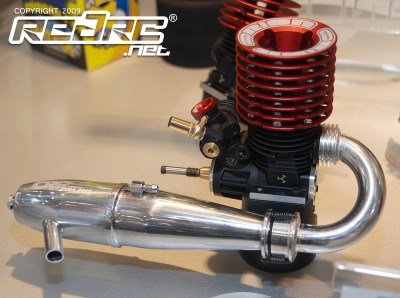 Located on the Kyosho booth, as was the case last year, Team Orion have been displaying their latest and greatest wares. While the electric motors remain pretty much un altered from last year, their new engine line has been completely revamped with the new Alpha line joining the previous CRF engine to complete a formidible gas powered line up. On display is some of the new Alpha line including the ABI (Adrien Bertin Influenced) versions which will include the lighter cooling heads and some other extras.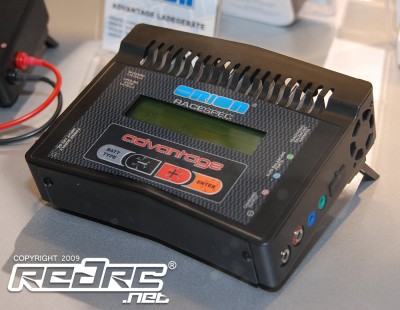 The company is also showing off their new Team Orion RaceSpec charger, the latest in their recent new range, which of course handles LiPos, up to 4 cells and NiMHs, up to 10 cells. Now with a rear support to lean it towards the user, its much easier to read and allows air to circulate better around the unit.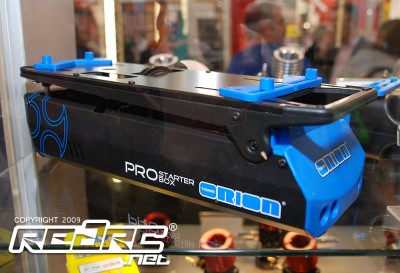 Further diversifying the range, Team Orion now offer 2 very familiar looking starter boxes in blue to suit a range of classes between them. High quality and powerful, they are another good option to start your engine.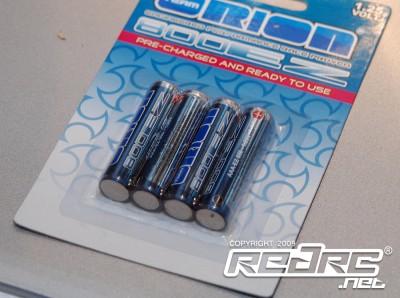 Other items on the stand include their updated, and just recently homologated, 4200 and 4600 SHO cells, with the former offering high voltage and the latter high capacity. They are also showing off their 11.1V LiPo packs, great for use in cars like the HPI Savage and other similar cars. Finally, alongside the company's line of EZ Chargers are their new AAA and AA rechargeable cells that come precharged and ready to use and which claim to have no discharge if left sitting around.
Check out our image gallery embedded below.
---