April 29, 2009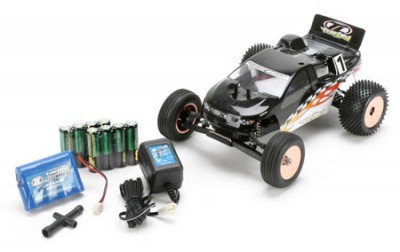 Losi's new Limited Edition 1/18-Scale Ready-To-Run Mini Stadium Truck takes the two wheel drive Mini-T to the next level with a host of upgrades, new electronics and features for the enthusiast who wants the ultimate in 2WD mini ready-to-run performance. Everything is included in the box so no need to make additional purchases to get right to the action. Plus, there are numerous hop-up and optional accessories available to customize the Limited Edition Mini-T RTR.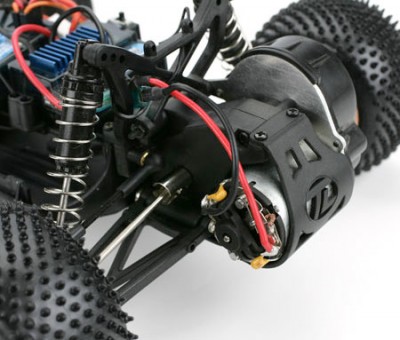 The installed RX-280 motor provides an ample amount of torque for rough, off-road terrain as well as impressive straight-line speed. The included synthesized FM radio system utilizes up to six different frequencies to avoid frequency interference, and features steering rate control, steering and throttle trims and servo reversing. The Limited Edition Mini-T also utilizes industry-standard 3-wire electronics for easy setup and compatibility or customizing.
A long-arm suspension with oil-filled shocks affords the Limited Edition Mini-T excellent handling on smooth or rough surfaces. The included 7.2V 1100mAh NiMH battery pack and AC wall charger provide convenient rechargeable power and long-lasting action.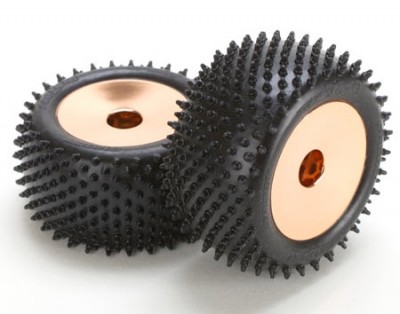 The Limited Edition Mini-T comes with front narrow ribbed tires and rear paddle tires pre-installed, and mounted on copper dish wheels. The paddle tires are great for running on irregular surfaces, but there is also an extra set of mounted rear step-pin tires for bashing on dirt or asphalt. The Limited Edition Mini-T also includes a fully decorated black body, made from durable Lexan construction.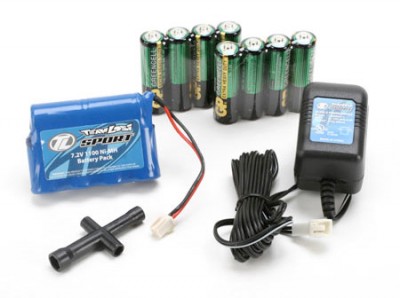 Features
– RX-280 Motor provides ample torque and speed
– Synthesized FM Radio System eliminates the need for crystals and features steering rate control, steering and throttle trims and servo reversing
– Long-arm suspension with oil-filled coil-over shocks provides excellent handling
– Includes a complete ball bearing set
– 7.2V 1100mAh NiMH battery pack and AC wall charger included
– Includes two sets of rear tires mounted on shiny, copper dish wheels – Sand Paddle and Step-Pin treads
– Fully decorated black Mini-T body is constructed from durable Lexan
– Eight AA batteries includes for the transmitter
Source: Losi [losi.com]
---