May 7, 2009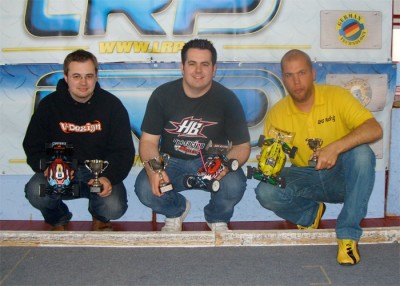 Last weekend saw the inaugural running of 'LRP Micro Madness'. This new event on the micro off road calendar took place at the popular High Wycombe club, which features a permanent track and pitting area inside a converted warehouse unit in Buckinghamshire, UK. The event was sponsored by SMD and LRP and attracted a healthy entry of 46 drivers. Most of the UK's top micro off road drivers were in attendance including the top 3 drivers from the 2008/9 BRCA nationals.
Qualifying was the usual FTQ format, but to add an extra twist to proceedings, a double-sided Christmas tree bump-up finals format was used. With no direct qualifiers for the A final, even the quickest drivers would need to prove themselves worthy of a place in the grand final by finishing in the top 4 in their semi final.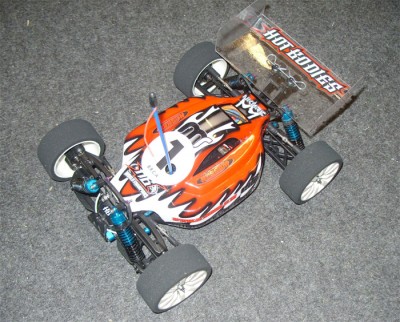 Qualifying was dominated by Mirage Racing's Mark Stiles; he topped the time sheets in all 3 rounds with his Nosram powered LRP shark and took tq by 5 seconds ahead of Chris Kerswell and Keith Robertson. Mark won his semi final with relative ease, but would only line up second on the grid for the grand final after Chris set a quicker time in winning the other semi. Keith lined up 3rd ahead of Alec Springer, who completed the second row in what would be an 8 car final.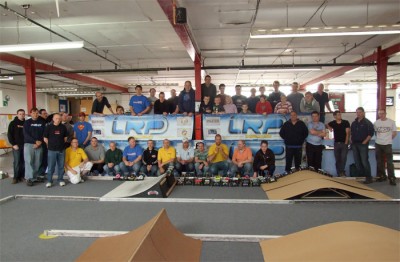 Commentary was provided by Kris Kennedy, who lifted the atmosphere to extraordinary heights during the finals with his witty comments and intense commentating style.
At the start of the final, Mark got the jump on Chris and managed to get alongside at the first corner. Chris held his nerve though and held the lead whilst Mark overshot the corner and span before being collected by another car. After the first lap melee, Chris had a lead of several seconds with Mark leading the chasing pack after recovering well from his mistake. At the 2-minute mark, Chris' lead had been demolished and Mark took full advantage of a mistake on the tabletop to grab the lead. He never looked back from then on, eventually going on to win by almost a lap from Chris, with Steve Biscoe having a solid run to finish 3rd overall. Keith Robertson crossed the line 4th, with Mark Holloway an amazing 5th after bumping all the way up from the quarter finals!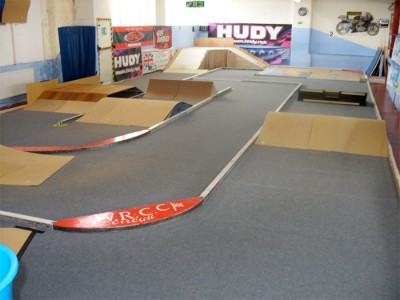 Wycombe Radio Car Club wishes to thank Jamie Booth from SMD for his support, and also all the drivers for making this an event that will hopefully be an annual occurrence on the micro off road calendar in the UK.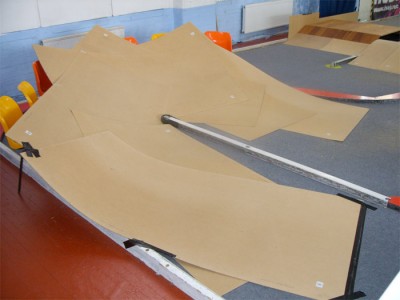 Thanks to Mark Stiles for the report.
---