June 28, 2009

Here we have this weeks round up of product releases and race reports from our site sponsors Xray. Our summary includes everything published by the Slovakian manufacturer on their own website in the past week, so if you didn't find the time to visit, be sure to read on.
Product news
New XB808 F/R Diff. Outdrive Adapter – Lightweight – HUDY Spring Steel™ (2)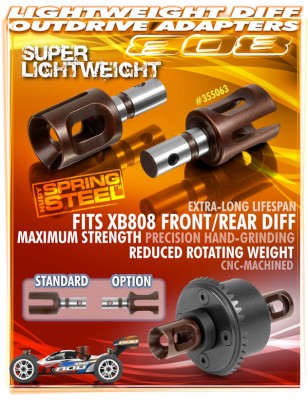 New T2R PRO FRP Chassis & Upper Decks F+R 2.5mm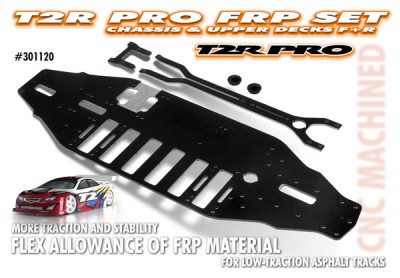 Race Reports
NT1 Wins Nordic Championships
The Nordic European Championships were held at the beautiful Väst-8 facility in Gothenburg, Sweden. Continue reading…
XB808 Dominates Finnish Open R1
The first race of the Finnish Open, a national series of 4 races was held May 2nd and 3rd at the Lahdesjarvi track. Continue reading…
T2'009 Podium Finish at Reedy Race
The Reedy race was held in Roseville, California once again at wonderful Speedworld Raceway, Billy Bowerman (owner), family and crew did a great job preparing and maintaining the facility for the race. Continue reading…
NT1 Dominates Capitol Classic Race
The Capitol Classic was held in Brandywine, MD at Chris Whitney's 301 Raceway. 301 raceway is a short drive from the Nations Capitol and is also the venue for the 2011 IFMAR 1/8th scale on-road fuel world championships. Continue reading…
XB808 Podium Finish at Townsville Cas Dash
The Twin Cities Townsville track, an immaculate venue with probably the best track surface in Australia, hard packed, smooth, medium grip… Continue reading…
All these stories and more can be found by visiting the Xray site here.
---