September 22, 2009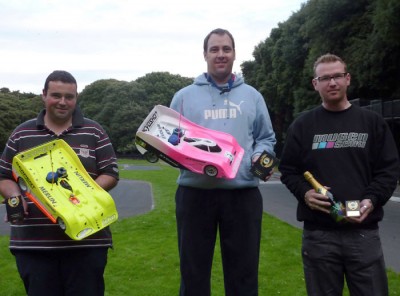 Originally due to run back in May when heavy rain forced race organisers to postpone the event, the rescheduled third round of the Irish Onroad Nitro National Championships took place at the St. Annes track in beautiful sunny conditions on Sunday with the Kyosho's of Austin Elliot and Chris Lawlor claiming their second wins of the season. In 1:8 it was Mugen driver Clive Connolly who took TQ honours. The multiple champion was in dominant form in the half hour final but 43 laps in, the rear pulley came loose on the leader's car. This handed Serpent's Michael Byrne the lead but in the closing stages of the race Elliot found his way through to take the win by half a lap. After losing almost 2-minutes in the pits Connolly rejoined the race to record a new lap record of 14.4 seconds with his IDM powered MRX-4R enroute to taking the final step on the podium.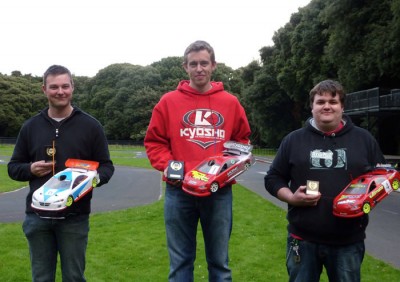 In the 1:10 Final early leader and defending champion Chris Steele was forced to pull up after just four minutes with radio problems. This handed Serpent 733 driver Keith Dempsey the lead but the recent Irish Grand Prix winner's race was to come to a very sudden end when he hit a kid who had walked out onto the track, the kid was ok but the front of the 733 was destroyed. This handed control of the race to pole man Lawlor who was able to cruise to victory over the Xray of Thomas Ward. Completing the podium was nitro racing debutant Pat Healy who put in a very steady performance to take his Serpent to third. With the 1:8 Championship complete, the 1:10 contenders travel to the North of Ireland this coming weekend for their eight & final encounter of the season at the Ballymoney track where Steele was the victor last time round.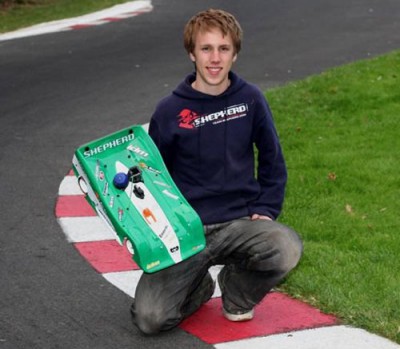 Finishing 4th in the 1/8th scale class was Shepherd driver Ian Campbell, who despite ongoing interference during the race weekend, was able to secure the 2009 National title.
Source: Hobbies Ireland [hobbiesireland.ie]
---