September 21, 2009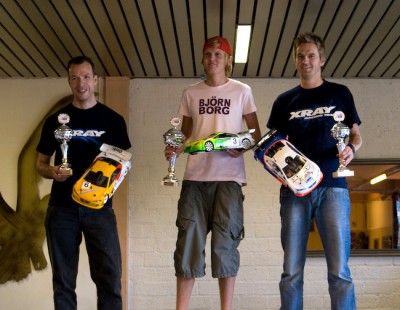 The 6th and final round of the Dutch 1/10th scale Nationals took place at the weekend at the RACO track in Utrecht with early fog clearing to become a clear dry day. With the NK Championship still up for grabs it would a tough battle between front runners Pedro Rombouts and Maarten van Lierop with Maarten needing to win, while Pedro was in 3rd or lower, while Pedro just needed to finish close to Maarten. In qualifying it was another Xray driver Daan Jacobs that took the pole spot ahead of van Lierop, with Rombouts and Ricardo van Dam rounding out the top 4. Qualifying for the Nomac class went the way of Michael Behnert, while in the 1/8th Promo class it was Luigi Pili that took the top spot. The 30 minute NK final saw a race long battle between the championship contenders, as pole man Jacobs hit engine problems at the start and was swallowed by the pack. Following a rear tire stop from Maarten there was only a few seconds separating the top two with Rombouts coming home in first, with van Lierop 2nd and Bas Geurds 3rd. This result was enough for Rombouts to claim his first National title. The Nomac class was won by Davy Geraets with pole man Michael Behnert 2 laps back in 2nd, while Marc Meijer took 3rd. In the 1/8th Promo class Luigi Pili continued his domination of the class by winning ahead of Paul Conradi, with Alfred van Dijk taking 3rd.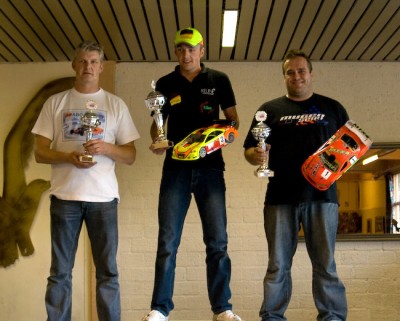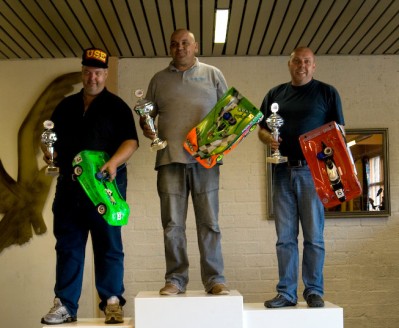 Full results can be found here.
Thanks to Ruben D'arco for the report.
---