November 23, 2009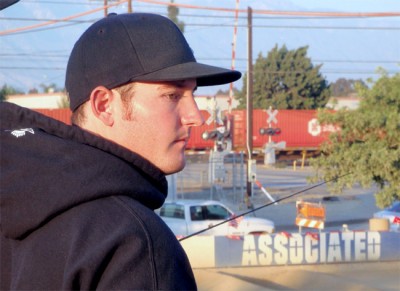 The final race of the Revelation Racing Series took place over the weekend of November 21 & 22 at Revelation Raceway in Montclair, CA. This month's event is the Kyosho Fall Classic and Ryan Cavalieri quickly ascended to the top spot in the Expert Truggy "A" main from his 2nd qualifying position. Clearly the class of the field, Cavalieri and his RC8T CE checked out from the competition and easily cruised to the victory.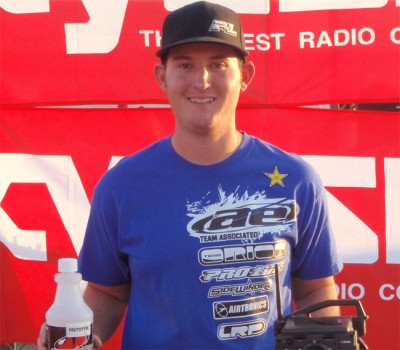 Cavalieri also lead a 1-2-3 Associated/LRP qualifying effort in the growing electric 1/8th buggy class. Early pressure from second qualifier Brent Thielke kept Cavalieri honest, but steady laps from Cavalieri saw him be the only driver to make the 12th lap as Thielke just got caught at the line.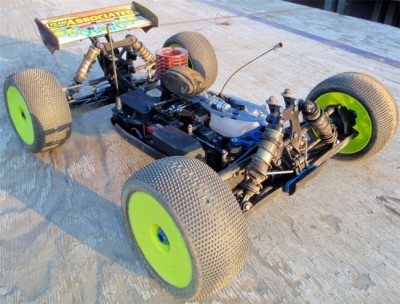 Next weekend Revelation Raceway hosts the Inaugural ROAR 1/8th Electric Championships, so many drivers used the Fall Classic as a warm-up event. The event promises to be a unique showcase of strategy, discipline and reliability for the fledgling electric 1/8th electric vehicles and systems. With entrants including Ryan Maifield, Travis Amezcua and Cody King it's clear that the top drivers are enjoying racing the new class and the manufactures are supporting it.
[youtube]http://www.youtube.com/watch?v=34Z1JfwO5O4[/youtube]
Source: Associated [rc10.com]
---