November 9, 2009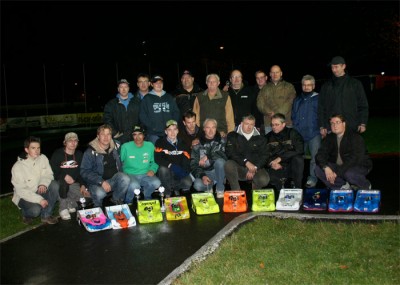 The Team 966 with Tobias Hepp, Alain Levy, Frank Schewiola (all of them with Serpent 966) and young Jean-Pierre Roenicke (Kyosho) have won the "3 hour race" at Oberhausen, the heart of rc racing in Western Germany. When the checkered flag dropped the team had covered 482 laps and an advantage of 19 laps to Motonica Team Germany with Christian Wurst, Joerg Baldes and Uwe Baldes (all Motonica P81). Another 35 laps down was Team Odenthal Racing Parts with Ingo Odenthal, Ralf Vahrenkamp and Carsten Pruessmann (all Serpent 966).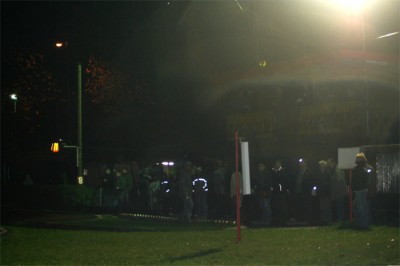 The atmosphere with racing into the dark and under flood light was absolutely awesome but as many times this year rain affected the event. The 234 meter track was wet in the morning and didn't dry up totally until the start at 4 p.m. During the first half of the long distance team race the track continued to dry up and lap times were becoming better but then rain hit the track again and in the last hour rain was pouring down the whole time. Team Odenthal Racing parts led the field for the first 45 minutes but than Team 966 took over and quickly extended the lead with a strong drive of all drivers as well as cars, engines and pit crew working flawlessly. Team Motonica Germany lost too much time with tyre issues under the sustained changing conditions but finally caught second place with a healthy margin to Team Odenthal Racing Parts which had to stop four minutes before the end because of radio problems.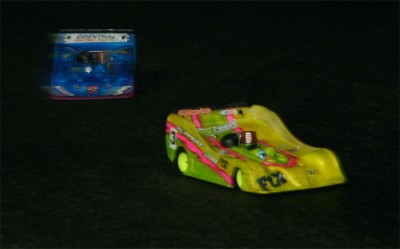 Remarkable: More than 200 people followed this race in the internet with the MRC Oberhausen club as usual offering six webcams from track paddock and pit lane as well as online timing.
Final Result
1. Team 966 (Tobias Hepp/Alain Levy/Frank Schewiola/Jean-Pierre Roenicke) – 482 laps
2. Motonica Team Deutschland (Christian Wurst/Joerg Baldes/Uwe Baldes) – 463
3. Team Odenthal Racing Parts (Ingo Odentahl/Ralf Vahrenkamp/Carsten Pruessmann) – 428
4. Vintage Scuderia Picco (Martin Figge, Michael Voeste, Andreas Klaus) – 387
5. Team Oberhausen (Markus Bastians, Sebastian Scheidweiler, Stephan Lautenschlaeger) – 352
6. Team The wild Mugen Guys (Arno Puepke, Juergen Lehmann, Bernd Rausch, Christian Roenicke) – 269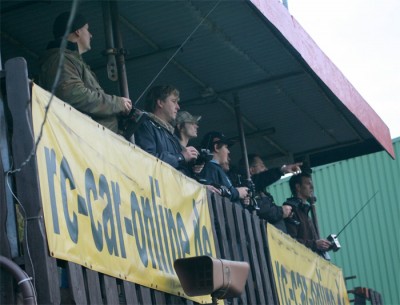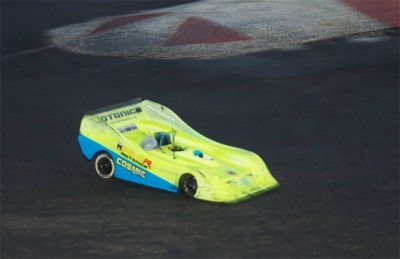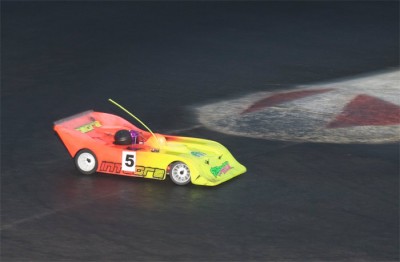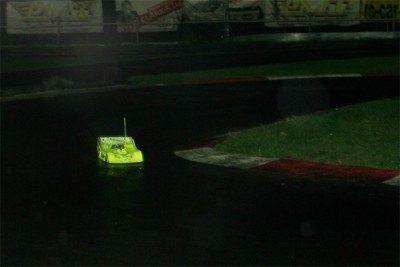 ---